CALL TO ACTION #864: Demand Election Security to Beat Trump (February 24, 2020)

254 Days
Until the November 3rd Election
---
DEMAND ELECTION SECURITY TO BEAT TRUMP
---
The 2020 elections may well be a tipping point for America. Russia has already launched its stealth campaign to attack our elections with propaganda to sway voter choice and is attempting to hack ballot counting machines. Senator Ron Wyden, who sits on the Senate's Intelligence Committee, says: "(W)hat we will see in terms of foreign interference in 2020 is going to make 2016 look like small potatoes."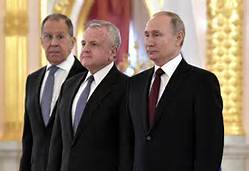 According to intelligence reports, Putin is backing both Trump and Bernie Sanders. With Putin and Moscow Mitch McConnell's blocking of all election security bills passed by the House, Trump really could win reelection and become America's first President above the law and beyond any election.  "Americans should be . . . deeply afraid for the future of our nation," retired Admiral William McRaven wrote about Trump last week.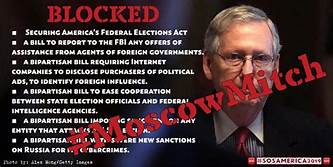 Trump already leads the military, and he has captured or disrupted the justice system, Congress, the free press, and is now purging the intelligence community.  "Republicans," said Sen. Chuck Schumer, ". . . would rather let Putin win than stand up to President Trump." 
It's Up To Us!
 Demand Election Security NOW!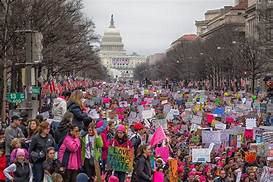 https://ord2indivisible.org/wp-content/uploads/2020/02/obama-elections.jpeg
153
233
CTA Team
https://ord2indivisible.org/wp-content/uploads/2017/06/ord2Logo-300x105.png
CTA Team
2020-02-24 06:47:07
2020-02-24 06:47:07
CALL TO ACTION #864: Demand Election Security to Beat Trump (February 24, 2020)