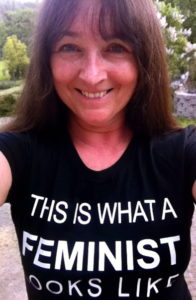 Terrie Martin
President / Steering Committed Liaison to the Writing/Research Team
Terrie has lived in the Rogue Valley since 1969, mostly in the Phoenix-Talent area. She will always consider herself a journalist and political junkie first and foremost. For 12 years she was a reporter at the Mail Tribune, where she earned regional and national awards for writing and investigative reporting, including "Best Writing" from the American Society of Newspaper Editors, and a Pulitzer nomination. She also taught journalism at Southern Oregon University for 25 years, and served on the board of the Southern Oregon Historical Society. In her spare time she is working on two books, walks her beagle, "Zero," tracks her far-flung kids in Los Angeles and D.C., rides her motorcycle, and -- usually in the middle of the night -- does writing, research and organizing for Indivisible ORD2.
Oregon District 2 Indivisible
Jim Bachman
Secretary / Treasurer / Steering Committee
A native of southern California, Jim's family moved to Siskiyou county when he was sixteen. After graduating from Yreka High School, he studied psychology at UCLA and business management at SDSU, settling into a successful, but unfulfilling, corporate accounting and finance career with San Diego based subsidiaries of Caterpillar Tractor Co and Allied Signal Corp. Jim left the private sector in his early forties to teach middle school math and science, including four years on special assignment as the middle school assistant principal and acting personnel director. He and his wife retired to Ashland in 2015. Jim's lifelong interest in politics was galvanized into activism in November, 2016, with the election of Donald Trump. Looking for a way to become involved in The Resistance, he discovered the Indivisible Guide, and shortly thereafter, ORD2 Indivisible. Jim joined the group that Jessica and Bret organized to meet with Greg Walden's staff in January, 2017, and has been an active Indivisible ever since.
Oregon District 2 Indivisible
Julie McFadden
Steering Committee
Julie is a former teacher-turned-geriatric-caregiver who got involved in politics during the 2004 GMO crop-ban campaign.
"I realized I was so passionate about the GMO issue that I might go insane if I did not put that energy into action," she says. She attended a volunteer meeting where she sat next to a man who would become her best friend, took on her first volunteer role, and in a few weeks was hired to send people out on canvasses and run phone banks. "Mind you, I had never canvassed or phone banked myself! It was a beautiful experience and changed my life."
Since then she has made political activism her life, focusing on such progressive values as health care, diversity, income equality and education, and supporting people who will carry those values forward. She started as legislative staff for the late State Senator Alan Bates and now does fieldwork for such campaigns as Michelle Blum Atkinson for State Representative and Lanita Witt and Amy Thuren for County Commissioner.
Now she's brought her political expertise and skills to the ORD2 Indivisible Steering Committee.
"What I love about Indivisible is the fun, passionate and sassy activism and people, she says. "In addition, by harnessing the passion and frustration about our current administration in a productive manner, Indivisible is poised to make a big difference in this campaign cycle."
Oregon District 2 Indivisible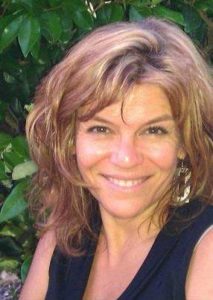 Teresa Safay
Director / Steering Committee
Teresa has mostly lived in Ashland since attending Southern Oregon State College (SOU) in the early 80's. She spent a couple of years in the Bay Area and Santa Fe before deciding that Ashland was her true home. While this is the first time that she has been motivated to be this involved politically, the first campaign that she worked on was campaigning for Jesse Jackson in the late 80's. She was very active helping to pass Oregon's Open Record Law for adoptees, making us the third state to give access to previously sealed records in 1999. She worked along with activist groups out of Arcata, California, to help preserve the remaining old growth forests in the late 90's and was a regular volunteer when Headwaters was an environmental center in Ashland. She found a niche in asking for donations for various fundraisers. Currently, she has a vacation rental business and also works as a consultant with property owners to help manage rentals and remodeling. She is the proud mama of Gabriela, who is a student at Oregon State University.
Oregon District 2 Indivisible
Janie Burcart
Director
"We HAVE to resist the current administration's destruction of all we have worked for," Janie Burcart declares. "We have to protect the environment and public lands; fight systemic racism, sexism, and anti-immigrant hatred; strive for health care and education for all."
Janie knows our district: She lived in La Grande for 14 years, where she became a defense attorney. She moved to Ashland when she retired in April 2014.
Janie was born in Clacton-on-Sea, Essex, England, and grew up in a London suburb. In 1969, after graduating from the University of Sussex in Brighton, she moved to Albuquerque, N.M., to study sociology. She came to Oregon in 1972, where she attended law school at the University of Oregon and focused her career on fighting child abuse.
She says she was radicalized by the Vietnam War, which led from fighting racism to include "women's liberation" at U of O, where she worked in the new Women's Center and later taught classes such as "Women, Crime & Delinquency" and published papers on the topic. She served as Lane County's first Rape Team Coordinator.
When ORD2 came along, Janie attended an organization meeting, began calling, marching, and speaking at the rallies. You may have seen her in the street, directing traffic, on the orange vest crew! She also brings her legal skills to the ORD2 Board of Directors.
Oregon District 2 Indivisible
Bret Levick
Co-Founder, ORD2 Indivisible/Steering Committee, Liaison to the Social Media Team
Bret is a singer/songwriter and acclaimed lyricist whose music has been heard on hundreds of TV shows and films over the past couple decades. Working out of his Talent, Ore., recording studio he also engineers and produces local and national acts, edits audio books as well as performs songs from his own expansive catalog with his roots rock band LEFT. Until ORD2 Indivisible, Bret's only political experience was canvassing for the 2008 and 2012 Obama campaigns and attending the first Obama inauguration which he brags about incessantly.
Oregon District 2 Indivisible
Catherine Foster
Volunteer Coordinator
Catherine Foster grew up in Pasadena, Calif., in the 1960s, to activist parents who fought housing discrimination and raised money to register voters in the South. She attended the first deliberately integrated high school in Pasadena. She studied English literature at the University of California, Santa Barbara, where she fell in love with Shakespeare.
After graduation, Cathe became an actor and performed in L.A., San Francisco, and New York. But a growing desire to write led her to join the Christian Science Monitor in Boston, and then the Boston Globe, where she worked as a writer and editor, covering everything from foreign news to the arts. In 2007, she moved to Ashland to become Senior Editor at the Oregon Shakespeare Festival.
The devastating 2016 election made her determined to challenge all that Trump stands for. She joined ORD2 Indivisible in January 2017 as part of the Media Team. Now retired from OSF, she spends her time volunteering to aid migrants at the border, the homeless in Ashland, and teaching ESL, as well as hiking in these lovely green hills.
Oregon District 2 Indivisible