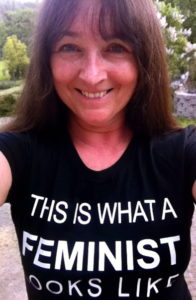 Terrie Martin
Steering Committee Chair / Liaison to the Publicity, Writing & Research Team and the Purple Project Team
Terrie has lived in the Rogue Valley since 1969, mostly in the Phoenix-Talent area.
She will always consider herself a journalist and political junkie first and foremost.
For 12 years she was a reporter at the Mail Tribune, where she earned regional and national awards for writing and investigative reporting, including "Best Writing" from the American Society of Newspaper Editors, and a Pulitzer nomination. She also taught journalism at Southern Oregon University for 25 years, and served on the board of the Southern Oregon Historical Society.
In her spare time she is working on two books, tracks her far-flung kids in Los Angeles and D.C., rides her motorcycle, and -- usually in the middle of the night -- does writing, research and organizing for Indivisible ORD2.
Oregon District 2 Indivisible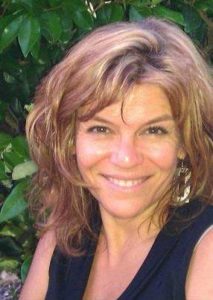 Teresa Safay
Steering Committee Vice Chair / Liaison to the Call Squad Team, the Rabble Rousers Team and the Event Support Team
Teresa has mostly lived in Ashland since attending Southern Oregon State College (SOU) in the early '80s. She spent a couple of years in the Bay Area and Santa Fe before deciding that Ashland was her true home.
Teresa's first involvement in politics was Jesse Jackson's campaign for president in the late '80s. After that, she was active in helping pass Oregon's Open Record Law for adoptees, making us the third state to give access to previously sealed records in 1999.
She worked with activist groups out of Arcata, Calif., to help preserve the remaining old growth forests in the late '90s and was a regular volunteer when Headwaters was an environmental center in Ashland. Teresa found a niche in asking for donations for various fundraisers. She has been active with ORD2 Indivisible for three years.
Currently she has a vacation rental business and also works as a consultant with property owners to help manage rentals and remodeling. She is the proud mama of Gabriela, who is a student at Oregon State University.
Oregon District 2 Indivisible
Bret Levick
Co-Founder, ORD2 Indivisible / Steering Committee / Liaison to the Social Media Team
Bret is a singer/songwriter and acclaimed lyricist whose music has been heard on hundreds of TV shows and films over the past couple of decades. Working out of his Talent, Ore., recording studio, he also engineers and produces local and national acts, edits audio books as well as performs songs from his own expansive catalog with his roots rock band LEFT.
He created ORD2 Indivisible with co-founder Jessica Sage when Indivisible published its "guide" in January 2017.
Until ORD2 Indivisible, Bret's only political experience was canvassing for the 2008 and 2012 Obama campaigns and attending the first Obama inauguration, which he brags about incessantly.
Oregon District 2 Indivisible