257 Days
Until the November 3rd Election
---
STOP USING TAX DOLLARS TO TERRORIZE IMMIGRANTS

 
---
(Background — Throwback Thursdays actions attempt to shift the focus from the Trump outrage of the moment and remind us that the brutality imposed by his policies is ongoing daily.)  
Trump's 2021 budget proposes massive cuts to safety net programs.  Meanwhile, he would significantly increase the budgets to expand and militarize ICE and CBP. 
What will these billions of dollars provide for our communities?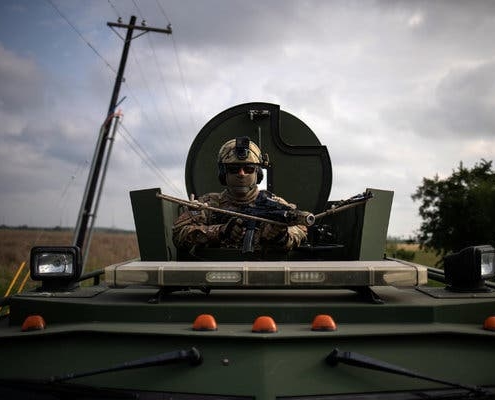 Not greater security.  CBP tactical units trained to combat drug traffickers and cartels at the border are now being redeployed to Sanctuary Cities by Trump.  It's an act of terror to carry out routine immigration arrests in metropolitan communities as SWAT operations. 
Under this administration, the CBP has been given ever greater power to terrorize immigrants and their communities.  Now, Trump has given them a "Security Agency" designation which allows them to operate in greatly increased secrecy.

An organization already free to harass people of color, cage children, and destroy families needs more transparency, not less. 
Our Members of Congress must not support racist, abusive and dangerous policies with our tax dollars.  Tell them to vote no on any budget or continuing resolution that funds ICE and CBP until there is true transparency and oversight of both agencies. 
No Tax Dollars for Terror Programs!
Stop Trump's Abuse of Power and People!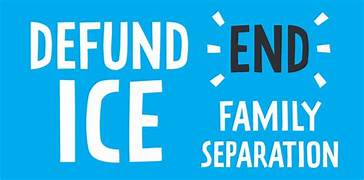 https://ord2indivisible.org/wp-content/uploads/2020/02/defund-hate.jpeg
162
243
CTA Team
https://ord2indivisible.org/wp-content/uploads/2017/06/ord2Logo-300x105.png
CTA Team
2020-02-20 06:51:37
2020-02-20 06:51:37
CALL TO ACTION #862: Stop Using Tax Dollars To Terrorize Immigrants (February 20, 2020)