CALL TO ACTION #700: Stop Human Rights Violations by the Department of Homeland Security (June 14, 2019)
Announcing our 2020 fundraising campaign!
As we approach what will be the most important election of our lifetimes, ORD2 Indivisible wants to be in a secure financial position to help engage as many voters in our district in the election process as possible. To accomplish this goal we are conducting the ORD2 Indivisible 2020 fundraising campaign.
The next 20 people who donate $20 (or more) will receive a prize!
Please make an online donation by clicking on the 2020 image below: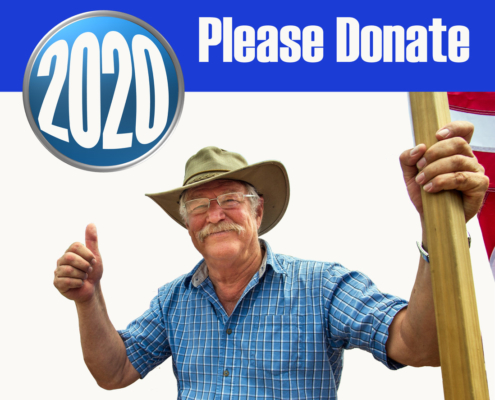 To make a donation by check, please make the check payable to ORD2 Indivisible and mail to:
ORD2 Indivisible
P.O. Box 1242, Phoenix, OR 97535
---
STOP HUMAN RIGHTS VIOLATIONS BY THE DEPARTMENT OF HOMELAND SECURITY
---
DHS is committing human rights violations in our name. Its own Inspector General recently issued reports about horrific conditions in DHS facilities. In El Paso, the IG reported:
Conditions . . . that represent an immediate risk to the health and safety of detainees
Dangerous overcrowding among single adults
Some of the detainees had been held in standing-room-only conditions for days or weeks
Detainees . . . wearing soiled clothing for days or weeks
Ongoing concern that rising tensions among detainees could turn violent
Elsewhere, the IG stated that there were "immediate risks or egregious violations of detention standards . . . including nooses in detainee cells, overly restrictive segregation, inadequate medical care, unreported security incidents, and significant food safety issues . . ." in ICE facilities.
Children and pregnant women sleep on gravel, "bombarded by pigeon droppings." Immigrants are treated like criminals, shackled to beds in hospitals by DHS officers "…pressuring [doctors] to do something unethical."
Like North Korea, Trump's America refuses to respond to official complaints about human rights violations, shuns UN independent watchdogs and withdrew from the UN Human Rights Council last year.
Hardline extremist Ken Cuccinelli's backdoor appointment as "Immigration Czar" will continue these travesties.
Congress Must Stop The Atrocities!  
---
**ACTION ONE:

CALL OUR SENATORS

**
SAMPLE SCRIPT FOR SENATORS WYDEN AND MERKLEY:
"My name is [–] and I'm a constituent from [town/city], Oregon [zip code]. I am calling because . . .
. . . hardline extremist "Immigration Czar" Ken Cuccinelli started work at the DHS this week despite not being officially nominated and confirmed by the Senate. The DHS is responsible for numerous human rights abuses and violations and Cuccinelli is the wrong leader for this broken agency. Please tell the Senator to continue to object to Trump's repeated practice of naming "acting" officials in order to circumvent the Senate confirmation process. This is a violation of our Constitutional system of checks and balances and should be considered an impeachable offense.
Thank you."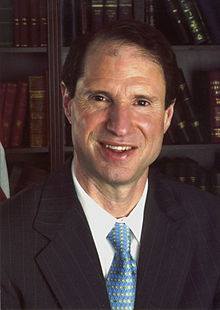 SENATOR RON WYDEN
Portland: (503) 326-7525, DC: (202) 224-5244
Salem: (503) 589-4555, Eugene: (541) 431-0229
Medford: (541) 858-5122, Bend: (541) 330-9142
La Grande: (541) 960-7691
https://www.wyden.senate.gov/contact/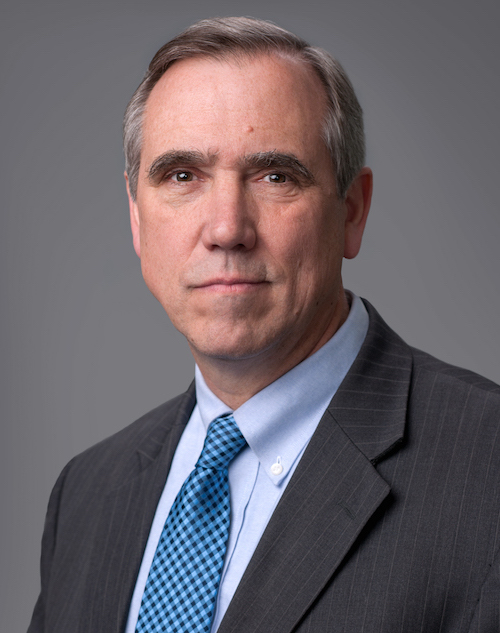 SENATOR JEFF MERKLEY
Portland: (503) 326-3386, DC: (202) 224-3753
Salem: (503) 362-8102, Eugene: (541) 465-6750
Medford: (541) 608-9102, Bend: (541) 318-1298
Pendleton: (541) 278-1129
https://www.merkley.senate.gov/contact/
---
**OREGON STATE ACTION:

WRITE, E-MAIL OR CALL YOUR ELECTED REPRESENTATIVES**

In just a few weeks, the state legislative session will end. and there several bills that need a healthy push to make it to the finish line. We will highlight one of those bills each day and provide you with a sample letter that you can use to contact your Oregon state legislators. To find who represents you and their respective contact information, click here.

"[REPRESENTATIVE'S NAME]:

This letter is to let you know that I support SB 577, the bill that would create a database for hate crimes across the state and a hotline for victims. I ask that you help get this bill passed out of committee and into law before the end of the legislative session.

As hate crimes increase across our nation and our state, I believe that Oregon should do a better job of tracking these crimes and make it easier for people to report them. I believe this bill would give the Department of Justice and law enforcement officials better tools for protecting people and preventing crimes before they can take place.

I strongly support its passage.

Sincerely,

[Name and contact information]"
---
https://ord2indivisible.org/wp-content/uploads/2019/06/cool-resist-with-trump.jpg
500
1000
CTA Team
https://ord2indivisible.org/wp-content/uploads/2017/06/ord2Logo-300x105.png
CTA Team
2019-06-14 06:46:32
2019-06-14 06:46:32
CALL TO ACTION #700: Stop Human Rights Violations by the Department of Homeland Security (June 14, 2019)