CALL TO ACTION #701: Congress Must Stand Up for Election Security (June 17, 2019)
Announcing our 2020 fundraising campaign!
As we approach what will be the most important election of our lifetimes, ORD2 Indivisible wants to be in a secure financial position to help engage as many voters in our district in the election process as possible. To accomplish this goal we are conducting the ORD2 Indivisible 2020 fundraising campaign.
The next 20 people who donate $20 (or more) will receive a prize!
Please make an online donation by clicking on the 2020 image below: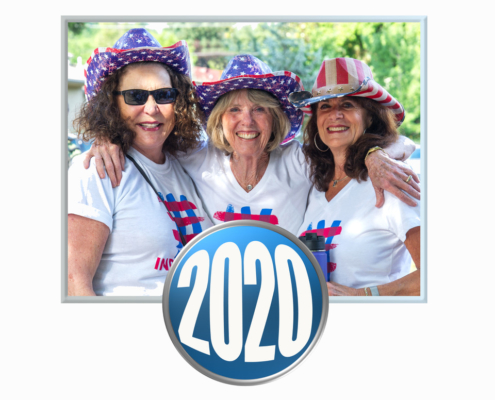 To make a donation by check, please make the check payable to ORD2 Indivisible and mail to:
ORD2 Indivisible
P.O. Box 1242, Phoenix, OR 97535
---
CONGRESS MUST STAND UP
FOR ELECTION SECURITY
---
The Russian attacks on our 2016 elections were serious.  Our intelligence agencies have warned us that attacks will be much worse in 2020.  And not just by Russia, but by other hostile foreign powers as well.
We know that Trump was eager to accept foreign assistance in 2016.  Recently, in an open invitation to any interested malicious agents, he stated quite clearly that if he was offered foreign help again, he would take it.   
Where's Walden? So far, he's said NOTHING! 
Election security bills have been introduced that address vulnerable computer systems, disinformation campaigns and accepting foreign assistance.  Mitch McConnell has declared that he will allow none to be considered by the Senate.
The Trump-McConnell alliance is a parasitic symbiosis which exists to safeguard power and corruption, and it's a  threat to the integrity of our electoral system.  By permitting foreign intervention in our elections, they are undermining the very basis of Democracy and trying to protect the increasingly authoritarian (fascist?) Republican minority government.
Unless Congress steps up with determination and backbone to overcome McConnell's obstruction, nothing will be done to safeguard our elections.  

 
Call Congress!
Demand Action!

---
**ACTION ONE:

CALL OUR SENATORS

**
SAMPLE SCRIPT FOR SENATORS WYDEN AND MERKLEY:
"My name is [–] and I'm a constituent from [town/city], Oregon [zip code]. I am calling because . . .
. . . safeguarding our elections can't wait.  I want to thank the Senator for introducing the PAVE Act to require paper ballots.  Now we need him to push his fellow Senators to find the courage to demand that this and all election security legislation be brought to a vote.
Stop McConnell. If you have to, break the Senate to curb his power.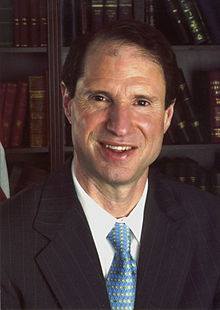 SENATOR RON WYDEN
Portland: (503) 326-7525, DC: (202) 224-5244
Salem: (503) 589-4555, Eugene: (541) 431-0229
Medford: (541) 858-5122, Bend: (541) 330-9142
La Grande: (541) 960-7691
https://www.wyden.senate.gov/contact/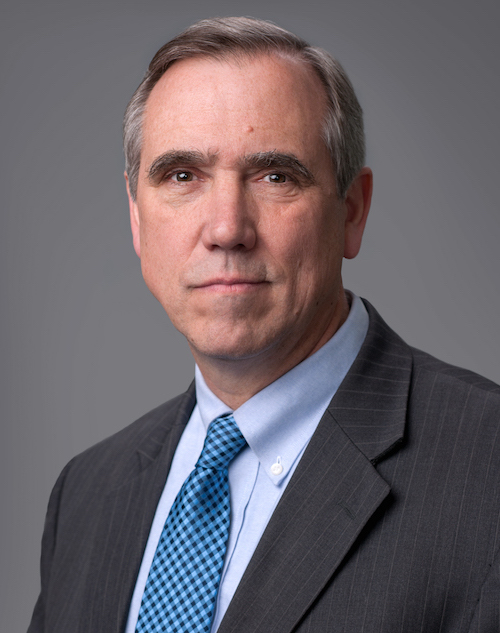 SENATOR JEFF MERKLEY
Portland: (503) 326-3386, DC: (202) 224-3753
Salem: (503) 362-8102, Eugene: (541) 465-6750
Medford: (541) 608-9102, Bend: (541) 318-1298
Pendleton: (541) 278-1129
https://www.merkley.senate.gov/contact/
---
**OREGON STATE ACTION:

WRITE, E-MAIL OR CALL YOUR ELECTED REPRESENTATIVES**

In just a few weeks, the state legislative session will end. and there several bills that need a healthy push to make it to the finish line. We will highlight one of those bills each day and provide you with a sample letter that you can use to contact your Oregon state legislators. To find who represents you and their respective contact information, click here.

"[REPRESENTATIVE'S NAME]:

This letter is to let you know that I support SB 2505, the bill that would require safe storage of firearms. I ask that you help get this bill passed out of committee and into law before the end of the legislative session.

I was extremely disappointed last month when Gov. Brown and Democratic leaders traded away a gun safety bill to get Republicans to come back to Salem and support the corporate tax bill. This is a chance to do at least one small thing that will protect some of our most vulnerable Oregonians from possible gun violence.

Unlocked guns put children at risk of unintentional shootings, make it much easier to commit a school shooting, and greatly contribute to gun suicides. In Oregon, a firearm is used in 46 percent of youth suicides.

I know that some gun policies are controversial. This one is not. I believe HB 2505 will save lives, and urge you to pass it out of committee and into law before the end of the legislative session.

Sincerely,

[Name and contact information]"
---
https://ord2indivisible.org/wp-content/uploads/2019/06/Hold-Traitor-Accountable-e1560778613577.jpg
399
600
CTA Team
https://ord2indivisible.org/wp-content/uploads/2017/06/ord2Logo-300x105.png
CTA Team
2019-06-17 06:50:31
2019-06-17 06:55:56
CALL TO ACTION #701: Congress Must Stand Up for Election Security (June 17, 2019)