CALL TO ACTION #699: Trump Hides News That Our Changing Climate is "Possibly Catastrophic" (June 13, 2019)
Announcing our 2020 fundraising campaign!
As we approach what will be the most important election of our lifetimes, ORD2 Indivisible wants to be in a secure financial position to help engage as many voters in our district in the election process as possible. To accomplish this goal we are conducting the ORD2 Indivisible 2020 fundraising campaign.
The next 20 people who donate $20 (or more) will receive a prize!
Please make an online donation by clicking on the 2020 image below:
To make a donation by check, please make the check payable to ORD2 Indivisible and mail to:
ORD2 Indivisible
P.O. Box 1242, Phoenix, OR 97535
---
TRUMP HIDES NEWS THAT OUR CHANGING CLIMATE IS "POSSIBLY CATASTROPHIC"
---
Trump's war on truth is aimed at scientists, reporters, members of the Intelligence Community, FBI agents, historians, economists, House Democrats, certain judges and, oh yes, Mueller.
Last week's attack was typical. That's when a scientist from an intelligence agency submitted his prepared testimony, on climate change's threats to national security, to the White House for approval. It was shocking, especially this: Without extensive interventions, climate change might be "possibly catastrophic."  
The scientist's evidence-based report on climate and national security was blocked. A Trump official said his testimony "includes lots of climate alarm propaganda that is not science at all."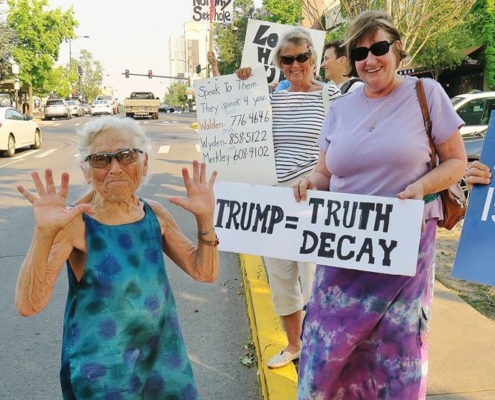 At least two problems arise when science has to conform to political beliefs:
Climate scientists have lost positions on government advisory committees. Consequently, decision-making by the administration has lost significant input from scientists
By hiding critical information from the public, it leaves the public less equipped to make informed decisions
This latest attempted censorship was uncovered and the blocked testimony is now being widely circulated. Attention has been drawn to warnings in the testimony: "Climate change will affect U.S. national security interests over the next twenty years." That's another problem with ignoring the truth; it leaves our nation vulnerable.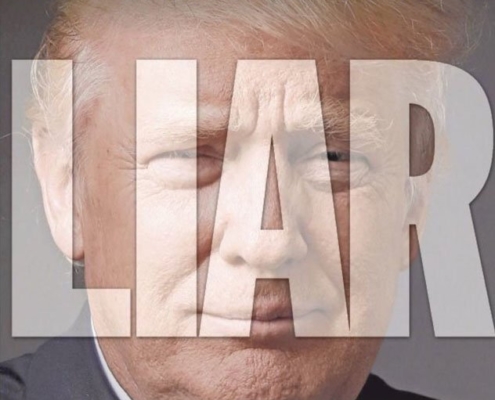 Keep Fighting for the TRUTH!
---
**ACTION ONE:

CALL OUR SENATORS

**
SAMPLE SCRIPT FOR SENATORS WYDEN AND MERKLEY:
"My name is [–] and I'm a constituent from [town/city], Oregon [zip code]. I am calling because . . .
. . . I'm worried about climate change.
I want to thank the Senator for supporting legislation from Sen. Mazie Hirono and others to keep the US in the Paris climate agreement. But it's shocking that Trump would attempt block testimony from government scientists. I the Senator to:
Tell the media what Trump doesn't want the public to know, that climate change is an urgent national security threat and will be "catastrophic" without significant action
Call out Trump's war on truth in his battles with scientists, journalists, economists, generals, House Democrats, FBI agents, the Intelligence Community, and Mueller
Declare climate change is a national emergency and start using the term "climate crisis"
Thank you."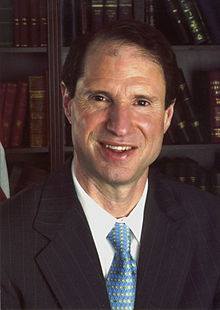 SENATOR RON WYDEN
Portland: (503) 326-7525, DC: (202) 224-5244
Salem: (503) 589-4555, Eugene: (541) 431-0229
Medford: (541) 858-5122, Bend: (541) 330-9142
La Grande: (541) 960-7691
https://www.wyden.senate.gov/contact/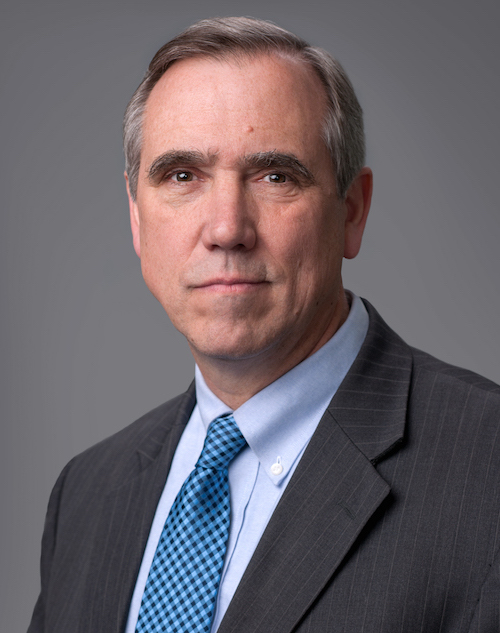 SENATOR JEFF MERKLEY
Portland: (503) 326-3386, DC: (202) 224-3753
Salem: (503) 362-8102, Eugene: (541) 465-6750
Medford: (541) 608-9102, Bend: (541) 318-1298
Pendleton: (541) 278-1129
https://www.merkley.senate.gov/contact/
---
**OREGON STATE ACTION:

WRITE, E-MAIL OR CALL YOUR ELECTED REPRESENTATIVES**

In just a few weeks, the state legislative session will end. and there several bills that need a healthy push to make it to the finish line. We will highlight one of those bills each day and provide you with a sample letter that you can use to contact your Oregon state legislators. To find who represents you and their respective contact information, click here.

If you haven't already reached out to your state legislators on HB 2020, we're listing it again today.

"[REPRESENTATIVE'S NAME]:

This letter is to let you know that I support HB 2020 B, the bill commonly called the "Clean Energy Jobs bill." I ask that you help get this bill passed out of committee with the -101 Amendment and into law before the end of the legislative session. I also urgently request that you do everything possible to block the -102 Amendment, which would destroy the effectiveness of HB 2020 B and derail our efforts to safeguard the future of our planet.

I believe this bill may be the strongest greenhouse gas emissions reduction bill in the nation — if not the world — and one that would thrust Oregon immediately into a leadership role in climate protection, and create a model for others to follow.

I believe the future of our planet will require reducing greenhouse gas emissions, promoting renewable energy, and increasing energy efficiency and conservation. HB 2020 B will show how it can be done, and we strongly urge its passage.

Sincerely,

[Name and contact information]"
---
Washington Post, June 8, 2019: "White House blocked intelligence agency's written testimony calling climate change 'possibly catastrophic' Officials sought to excise the State Department's comments on climate science because they did not mesh with the administration's stance"     https://www.washingtonpost.com/climate-environment/2019/06/08/white-house-blocked-intelligence-aides-written-testimony-saying-human-caused-climate-change-could-be-possibly-catastrophic/?utm_term=.08552cb5ce24
Washington Post, June 8, 2019: "Testimony from Rod Schoonover: 'The National Security Implications of Climate Change'"  https://www.washingtonpost.com/context/the-national-security-implications-of-climate-change/d5977183-15d9-45eb-a011-d4c701b02594/?utm_term=.c172e4e9e2a4
NY Times, May 27, 2019: "Trump Administration Hardens Its Attack on Climate Science"   https://www.nytimes.com/2019/05/27/us/politics/trump-climate-science.html 
Union Of Concerned Scientists, 2019: "The State of Science in the Trump Era."   https://www.ucsusa.org/center-science-and-democracy/state-of-science-trump-era
ABC News June 11, 2019: "3 Republican former EPA chiefs accuse Trump of 'undermining of science'"   https://abcnews.go.com/Politics/republican-epa-chiefs-accuse-trump-undermining-science/story?id=63631502
Washington Post, June 7, 2019: "At Trump's Agriculture Department, science is being plowed under"     https://www.washingtonpost.com/opinions/2019/06/07/trumps-agriculture-department-science-is-being-plowed-under/?utm_source=reddit.com&utm_term=.013bfc1d3e1a
https://ord2indivisible.org/wp-content/uploads/2017/04/28-Allen-Hallmark-e1560432421806.jpg
277
367
CTA Team
https://ord2indivisible.org/wp-content/uploads/2017/06/ord2Logo-300x105.png
CTA Team
2019-06-13 06:47:27
2019-06-13 06:47:27
CALL TO ACTION #699: Trump Hides News That Our Changing Climate is "Possibly Catastrophic" (June 13, 2019)