CALL TO ACTION #697: Care About the 2020 Election? Impeachment Inquiry NOW! (June 11, 2019)
Announcing our 2020 fundraising campaign!
As we approach what will be the most important election of our lifetimes, ORD2 Indivisible wants to be in a secure financial position to help engage as many voters in our district in the election process as possible. To accomplish this goal we are conducting the ORD2 Indivisible 2020 fundraising campaign.
The next 20 people who donate $20 (or more) will receive a prize!
Please make an online donation by clicking on the 2020 image below:
To make a donation by check, please make the check payable to ORD2 Indivisible and mail to:
ORD2 Indivisible
P.O. Box 1242, Phoenix, OR 97535
---
CARE ABOUT THE 2020 ELECTION?
IMPEACHMENT INQUIRY NOW!
---
Many Democrats fear an impeachment inquiry would help Trump in 2020. But Trump encouraged and benefited from the interference of a hostile foreign power to get elected in 2016.  Every effort to increase election security is blocked by Mitch McConnell, who has tried to declare the Russian probe closed.
Trump has not only obstructed investigations into Russian interference, he is also attacking the very agencies whose job it is to prevent foreign cyber attacks.  
The Attorney General made a dishonest statement that the Mueller report exonerated Trump.  Much of the public is confused or unaware of what the report actually contains.
House hearings this week aim to explain the security concerns raised in the Mueller report. But they can't override Trump's blanket order that all previous or current members of his administration refuse to comply with Congressional subpoenas.  An impeachment inquiry would. Trump and his administration would be compelled to answer questions before Congress with live television coverage.
If our elections cannot be secured by 2020, American voters may not determine the outcome.  If those who protect foreign manipulation of our elections for their own benefit face no consequences, they will continue to do so.
Save Our Democracy!
Demand Impeachment Inquiry!
NOW!
---
**ACTION ONE:

CALL OUR SENATORS

**
SAMPLE SCRIPT FOR SENATORS WYDEN AND MERKLEY:
"My name is [–] and I'm a constituent from [town/city], Oregon [zip code]. I am calling because . . .
. . . Trump and his administration have and continue to commit impeachable offenses. I ask the Senator to:
Say publicly Trump has committed impeachable offenses, and that the house must start an impeachment inquiry
Convince his colleagues in the House to sign onto the impeachment inquiry resolution
Thank you."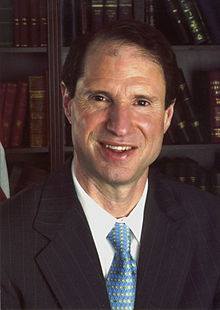 SENATOR RON WYDEN
Portland: (503) 326-7525, DC: (202) 224-5244
Salem: (503) 589-4555, Eugene: (541) 431-0229
Medford: (541) 858-5122, Bend: (541) 330-9142
La Grande: (541) 960-7691
https://www.wyden.senate.gov/contact/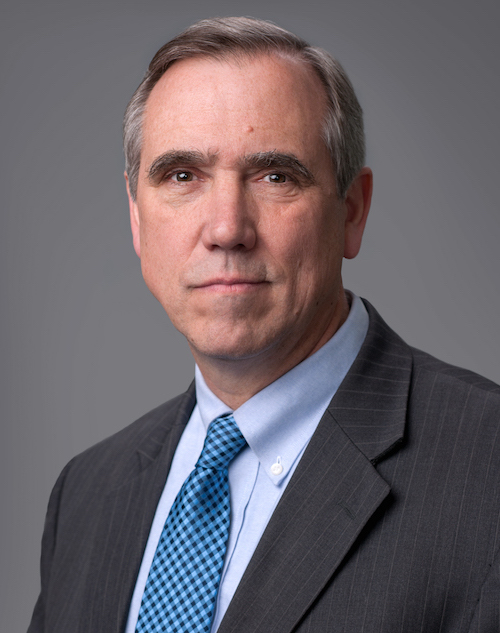 SENATOR JEFF MERKLEY
Portland: (503) 326-3386, DC: (202) 224-3753
Salem: (503) 362-8102, Eugene: (541) 465-6750
Medford: (541) 608-9102, Bend: (541) 318-1298
Pendleton: (541) 278-1129
https://www.merkley.senate.gov/contact/
---
**OREGON STATE ACTION:

WRITE, E-MAIL OR CALL YOUR ELECTED REPRESENTATIVES**

In just a few weeks, the state legislative session will end. and there are eight bills that need a healthy push to make it to the finish line. We will highlight one of those bills each day and provide you with a sample letter that you can use to contact your Oregon state legislators. To find who represents you and their respective contact information, click here.

"[REPRESENTATIVE'S NAME]:

This letter is to let you know that I support HB 2020 A, the bill commonly called the "Clean Energy Jobs bill." I ask that you help get this bill passed out of committee with the -101 Amendment and into law before the end of the legislative session. I also urgently request that you do everything possible to block the -102 Amendment, which would destroy the effectiveness of HB 2020 A and derail our efforts to safeguard the future of our planet.

I believe this bill may be the strongest greenhouse gas emissions reduction bill in the nation — if not the world — and one that would thrust Oregon immediately into a leadership role in climate protection, and create a model for others to follow.

I believe the future of our planet will require reducing greenhouse gas emissions, promoting renewable energy, and increasing energy efficiency and conservation. HB 2020 A will show how it can be done, and we strongly urge its passage.

Sincerely,

[Name and contact information]"
---
https://ord2indivisible.org/wp-content/uploads/2019/06/Silence-is-consent.jpg
318
320
CTA Team
https://ord2indivisible.org/wp-content/uploads/2017/06/ord2Logo-300x105.png
CTA Team
2019-06-11 06:49:15
2019-06-11 06:49:15
CALL TO ACTION #697: Care About the 2020 Election? Impeachment Inquiry NOW! (June 11, 2019)