CALL TO ACTION #696: Trump Undermining Our Democracy Demands Immediate Impeachment Inquiry (June 10, 2019)
Announcing our 2020 fundraising campaign!
As we approach what will be the most important election of our lifetimes, ORD2 Indivisible wants to be in a secure financial position to help engage as many voters in our district in the election process as possible. To accomplish this goal we are conducting the ORD2 Indivisible 2020 fundraising campaign.
The next 20 people who donate $20 (or more) will receive a prize!
Please make an online donation by clicking on the 2020 image below: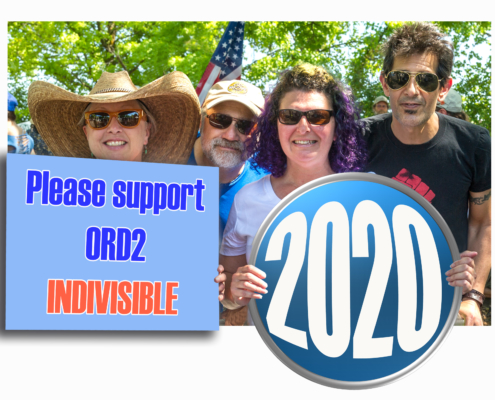 To make a donation by check, please make the check payable to ORD2 Indivisible and mail to:
ORD2 Indivisible
P.O. Box 1242, Phoenix, OR 97535
---
Trump Undermining Our Democracy Demands Immediate Impeachment Inquiry
---
While many Dems continue to agonize over moving forward, Trump's team continues to commit impeachable offenses daily, emboldened by Congress' inaction upon the Mueller report release.
Pelosi preaches caution—pointing to GOP losses after the rushed Clinton impeachment without Senate or public support—but her reasoning is faulty:
Allegations against Clinton concerned private conduct, unlike Trump's public flaunting of the Constitution and the rule of law
Clinton was hugely popular; Trump is historically unpopular
Clinton's impeachment rushed through without hearings; Trump's will entail months of televised hearings detailing his far-reaching, constant abuses of power and constitutional violations
GOP lost a few House seats in next two elections, but neither chamber, and won back the presidency in 2000—partly because Clinton was tarnished and the GOP base was upset at Senate inaction
Since voters gave Dems control of House in 2018 because they wanted aggressive oversight of Trump, impeachment hearings will provide fodder for congressional and presidential campaigning
Trump's offenses are worse and more numerous than Clinton's or Nixon's combined:
Torturing/traumatizing children at the border
Financially benefiting from the presidency
Politicizing pardons/encouraging law-breaking
Using the office to punish public/private enemies, disparage courts, attack press freedoms
Hush money payments
Obstructing the Russian investigation and congressional oversight

Our MoC's must tell the leadership to begin impeachment hearings!
NOW!
---
**ACTION ONE:

CALL OUR SENATORS

**
SAMPLE SCRIPT FOR SENATORS WYDEN AND MERKLEY:
"My name is [–] and I'm a constituent from [town/city], Oregon [zip code]. I am calling because . . .
. . . the House leadership's rationale for moving slowly is incorrect.
Trump is not Clinton
His impeachable offenses are more numerous and far-reaching, and
After Clinton's impeachment, the GOP managed to hold on to both houses of Congress and win back the presidency without a conviction by the Senate
Calling for impeachment hearings is good, but the Senator must do more to convince the House leadership that its argument is flawed. Dems can only recapture and control the narrative by beginning impeachment hearings now. Please do everything you can to convince House colleagues of this reality."
Thank you."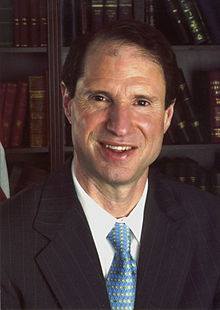 SENATOR RON WYDEN
Portland: (503) 326-7525, DC: (202) 224-5244
Salem: (503) 589-4555, Eugene: (541) 431-0229
Medford: (541) 858-5122, Bend: (541) 330-9142
La Grande: (541) 960-7691
https://www.wyden.senate.gov/contact/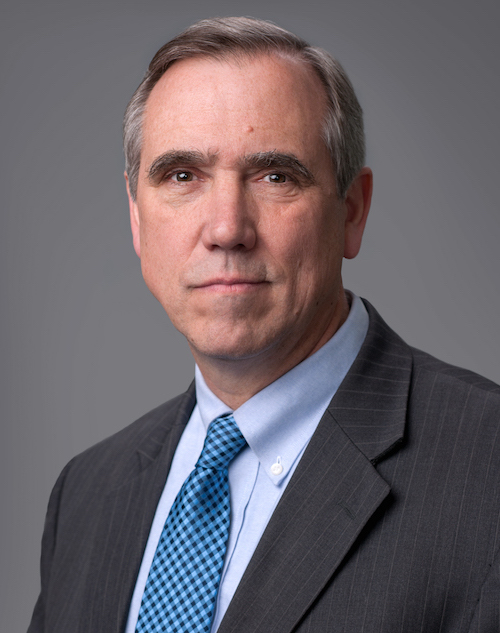 SENATOR JEFF MERKLEY
Portland: (503) 326-3386, DC: (202) 224-3753
Salem: (503) 362-8102, Eugene: (541) 465-6750
Medford: (541) 608-9102, Bend: (541) 318-1298
Pendleton: (541) 278-1129
https://www.merkley.senate.gov/contact/
---
**OREGON STATE ACTION:

WRITE, E-MAIL OR CALL YOUR ELECTED REPRESENTATIVES**

In just a few weeks, the state legislative session will end. and there are eight bills that need a healthy push to make it to the finish line. We will highlight one of those bills each day and provide you with a sample letter that you can use to contact your Oregon state legislators. To find who represents you and their respective contact information, click here.

"[REPRESENTATIVE'S NAME]:

This letter is to let you know that I support HB 2015, the bill that would guarantee Drivers' Licenses for All. I ask that you help get this bill passed out of committee and into law before the end of the legislative session.

It is my belief that this bill is essential to the safety of all Oregonians.

Allowing undocumented immigrants the ability to obtain driver's licenses or ID cards in Oregon would make Oregon's roads safer. It would also improve the lives and livelihoods of these immigrants since driving is often required to get and hold jobs, attend school and shop, especially in the state's rural areas.

I ask that you support HB 2015 and get it to the governor's desk for signature before the end of the legislative session.

Sincerely,

[Name and contact information]
---
SOURCES:
https://ord2indivisible.org/wp-content/uploads/2019/06/get-the-traitor-out.jpg
168
300
CTA Team
https://ord2indivisible.org/wp-content/uploads/2017/06/ord2Logo-300x105.png
CTA Team
2019-06-10 07:02:59
2019-06-10 07:05:31
CALL TO ACTION #696: Trump Undermining Our Democracy Demands Immediate Impeachment Inquiry (June 10, 2019)