Announcing our 2020 fundraising campaign!
As we approach what will be the most important election of our lifetimes, ORD2 Indivisible wants to be in a secure financial position to help engage as many voters in our district in the election process as possible. To accomplish this goal we are conducting the ORD2 Indivisible 2020 fundraising campaign.
The next 20 people who donate $20 (or more) will receive a prize!
Please make an online donation by clicking on the 2020 image below: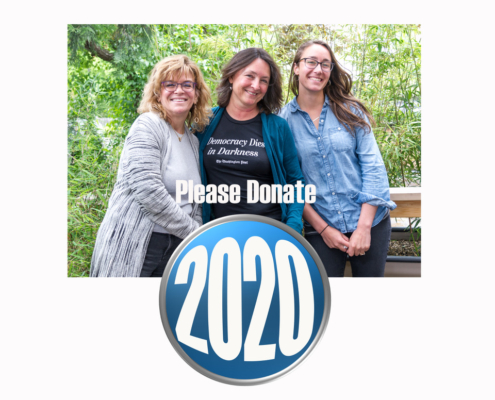 To make a donation by check, please make the check payable to ORD2 Indivisible and mail to:
ORD2 Indivisible
P.O. Box 1242, Phoenix, OR 97535
---
DEMAND TO LIVE FREE FROM HATE
WITH A LAW ABIDING PRESIDENT
---
We The People deserve to live free from hate.  The Democratic-led House has passed:
HR 5 – The Equality Act
HR 6 – The Dream Act
HR 1585 – The Violence Against Women Act  
These bills would allow for our LGBTQ+ and immigrant family to be seen and live full lives.
These bills would allow for the safety of women.
These bills languish in the Senate, held hostage by Senate Majority Leader McConnell, who prides himself on being the "grim reaper" of laws.
We The People also deserve to have a law abiding president.  But we have Donald Trump – who has committed impeachable offenses.  He and his administration continually obstruct justice and defy subpoenas to hide the truth.
Congress must hold Trump accountable, and this Democratic-led House must put country over party to start the impeachment inquiry immediately.  
Help Make That Happen!
Call Congress TODAY! 
---
**ACTION ONE:

CALL OUR SENATORS

**
SAMPLE SCRIPT FOR SENATORS WYDEN AND MERKLEY:
"My name is [–] and I'm a constituent from [town/city], Oregon [zip code]. I am calling because . . .
. . . we demand to live free from hate and have a law abiding president. I ask the Senator to:
Make the case to the Senate and the American people that all the bills passed in the House including the Dream Act, Equality Act, and Violence Against Women Act must be passed in the Senate.
Publicly call for an impeachment inquiry.
Thank you."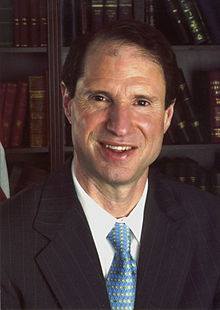 SENATOR RON WYDEN
Portland: (503) 326-7525, DC: (202) 224-5244
Salem: (503) 589-4555, Eugene: (541) 431-0229
Medford: (541) 858-5122, Bend: (541) 330-9142
La Grande: (541) 960-7691
https://www.wyden.senate.gov/contact/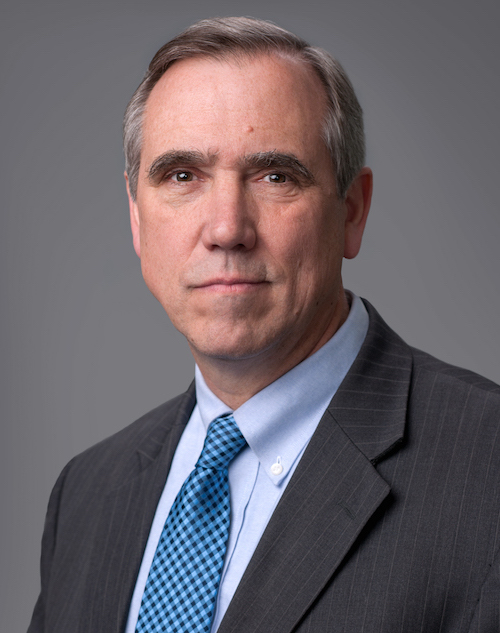 SENATOR JEFF MERKLEY
Portland: (503) 326-3386, DC: (202) 224-3753
Salem: (503) 362-8102, Eugene: (541) 465-6750
Medford: (541) 608-9102, Bend: (541) 318-1298
Pendleton: (541) 278-1129
https://www.merkley.senate.gov/contact/
---
**OREGON STATE ACTION:

WRITE, E-MAIL OR CALL YOUR ELECTED REPRESENTATIVES**

In just a few weeks, the state legislative session will end. and there several bills that need a healthy push to make it to the finish line. We will highlight one of those bills each day and provide you with a sample letter that you can use to contact your Oregon state legislators. To find who represents you and their respective contact information, click here.

"[REPRESENTATIVE'S NAME]:

This letter is to let you know that I support HB 2762 / SB 594, the bills that would require that presidential and vice presidential candidates produce five years of tax returns before they can appear on the ballot in Oregon. I ask that you help get these bills passed out of committee and into law before the end of the legislative session.

I strongly believe that voters deserve to know where presidential and vice presidential candidates get their money and whom they owe — before we place them on our state ballot.

I understand that this bill is being countered by a "memorial" bill that would ask the U.S. Congress to require candidates to produce just ONE year of taxes. That bill is unacceptable to me because, with a Republican majority in the Senate, Congressional action won't happen. We cannot wait on Congress to get the information we need to be informed voters.

Please pass HB 2762/SB 594 out of committee and into law.

Sincerely,

[Name and contact information]"
---
https://ord2indivisible.org/wp-content/uploads/2019/06/we-the-people-2020.jpg
278
310
CTA Team
https://ord2indivisible.org/wp-content/uploads/2017/06/ord2Logo-300x105.png
CTA Team
2019-06-12 06:55:08
2019-06-12 06:55:08
CALL TO ACTION #698: Demand to Live Free from Hate with a Law Abiding President (June 12, 2019)