CALL TO ACTION #660: The End of the Beginning; Mueller Report Takeaways and Actions (April 19, 2019
THE END OF THE BEGINNING
MUELLER REPORT TAKEAWAYS AND ACTIONS
---
Yesterday, Fake AG William Barr—Trump's Roy Cohn—held a sham news conference to discuss, distort and spin the REDACTED (fake) Mueller Report before reporters even had it!  
Here are the redacted Report's important initial takeaways:
Widely-reported facts about Trump and his business/campaign entanglements with Russia were confirmed https://bit.ly/2GtCUhC  
Substantial evidence exists that Russia sought to help Trump get elected, Trump and his minions sought to benefit from Russia's assistance and did benefit from it https://bit.ly/2GtCUhC  
Substantial evidence exists that Trump obstructed the investigation https://politi.co/2V6vp8F  
While Mueller might have lacked enough evidence (or the ability) to indict Trump, experts agree that there's plenty of evidence of wrongdoing. https://bit.ly/2V7MAqu
Let's fight to ramp up the investigations:
Nadler must subpoena the unredacted Report and all underlying documents
Mueller must testify before Congress
Deutsche Bank/Trump documents must be scrutinized for evidence of bank fraud/money-laundering
Trump & Trump Organization tax returns must be obtained
Barr/Rosenstein's role in handling the Report must be examined
Investigations that have been referred to other offices must be protected from DOJ interference;

Barr cannot be trusted to uphold the rule of law

State investigations into Trump's sham foundation, insurance fraud, state tax violations, money-laundering and garden-variety fraud must continue.
Truth Matters!
Demand Accountability!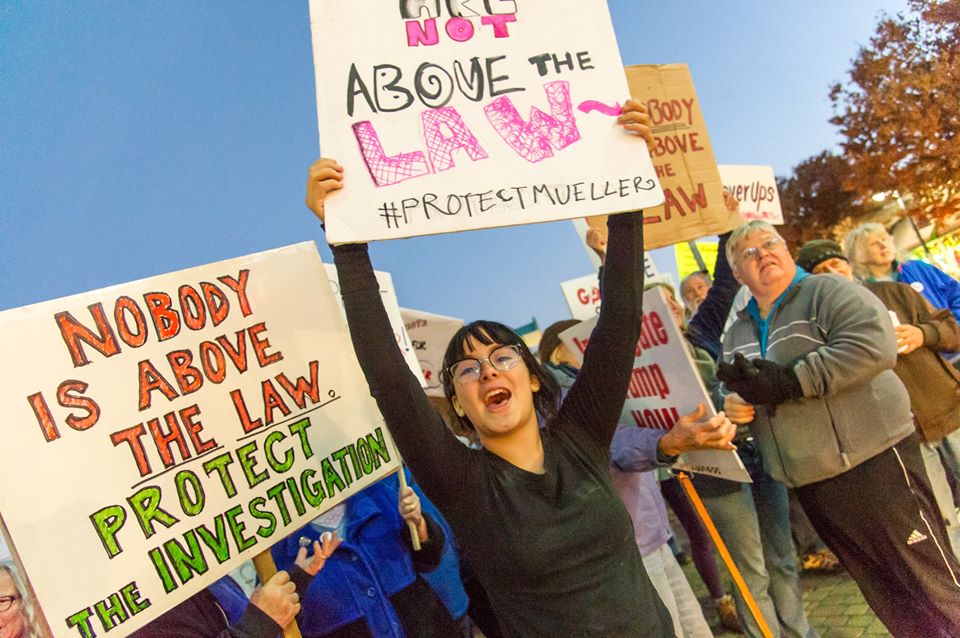 https://ord2indivisible.org/wp-content/uploads/2019/04/obs-of-justice-e1558962545197.jpg
259
525
CTA Team
https://ord2indivisible.org/wp-content/uploads/2017/06/ord2Logo-300x105.png
CTA Team
2019-04-19 06:46:11
2019-04-19 06:46:11
CALL TO ACTION #660: The End of the Beginning; Mueller Report Takeaways and Actions (April 19, 2019