EVERYTHING IS AT STAKE
SECURE OUR ELECTIONS
NOW!
---
"Everything is at stake" – from our Constitution to our climate – in the 2020 presidential elections—House Speaker Nancy Pelosi. It is certain that Russia will continue to attack our elections.
The evidence and analysis in the Mueller report shows how Russians used misinformation, societal division, and security gaps in the election infrastructure to undermine faith in the democratic process.
Russians probed all 50 states' election systems looking for vulnerabilities. They stole gigabytes of data from the Democrats and voter information from states.
After two years of laying the groundwork, by 2016 they reached 126 million people through Facebook alone, and millions more through Twitter, YouTube and Tumblr. They organized dozens of rallies and often took both sides on issues, simply to push supporters to extremes.
To secure the vote, Congress allocated $380 million for states to improve their cyber security. Of that meager sum, only 8% has been spent. Much more is required for secure elections, but Mitch McConnell says no.  Do Trump and McConnell—and Greg Walden—welcome Russian interference? They seem to prefer foreign help to trusting We The People to govern. Why? Because they will lose a fair fight!
Where's Walden!?!

We Demand Secure Elections!
Everything is at Stake!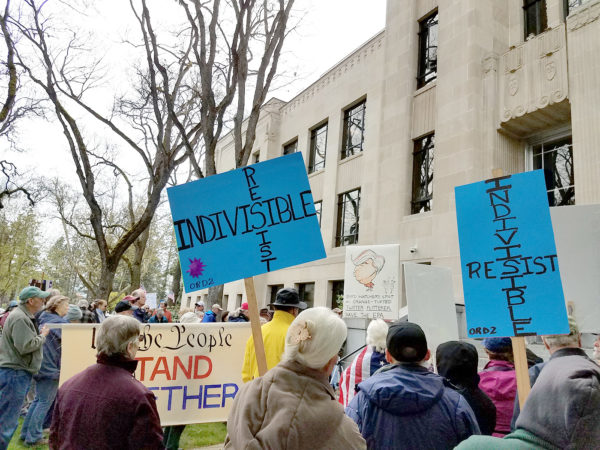 https://ord2indivisible.org/wp-content/uploads/2019/04/July-18-traitor-trump-liar.jpg
881
960
CTA Team
https://ord2indivisible.org/wp-content/uploads/2017/06/ord2Logo-300x105.png
CTA Team
2019-04-22 06:55:13
2019-04-22 06:55:13
CALL TO ACTION #661: Everything is at Stake; Secure Our Elections; NOW! (April 22, 2019)