CALL TO ACTION #656: Trump's Tax Returns Must Be Released to Congress (April 15, 2019)
TRUMP'S TAX RETURNS
MUST BE RELEASED TO CONGRESS
---
Today is Tax Day. What better time to demand release of Trump's tax returns to Representative Neal, House Ways and Means Committee Chair?
Trump is the first presidential candidate in decades to refuse to release tax returns—and he continues resisting, despite public outcry.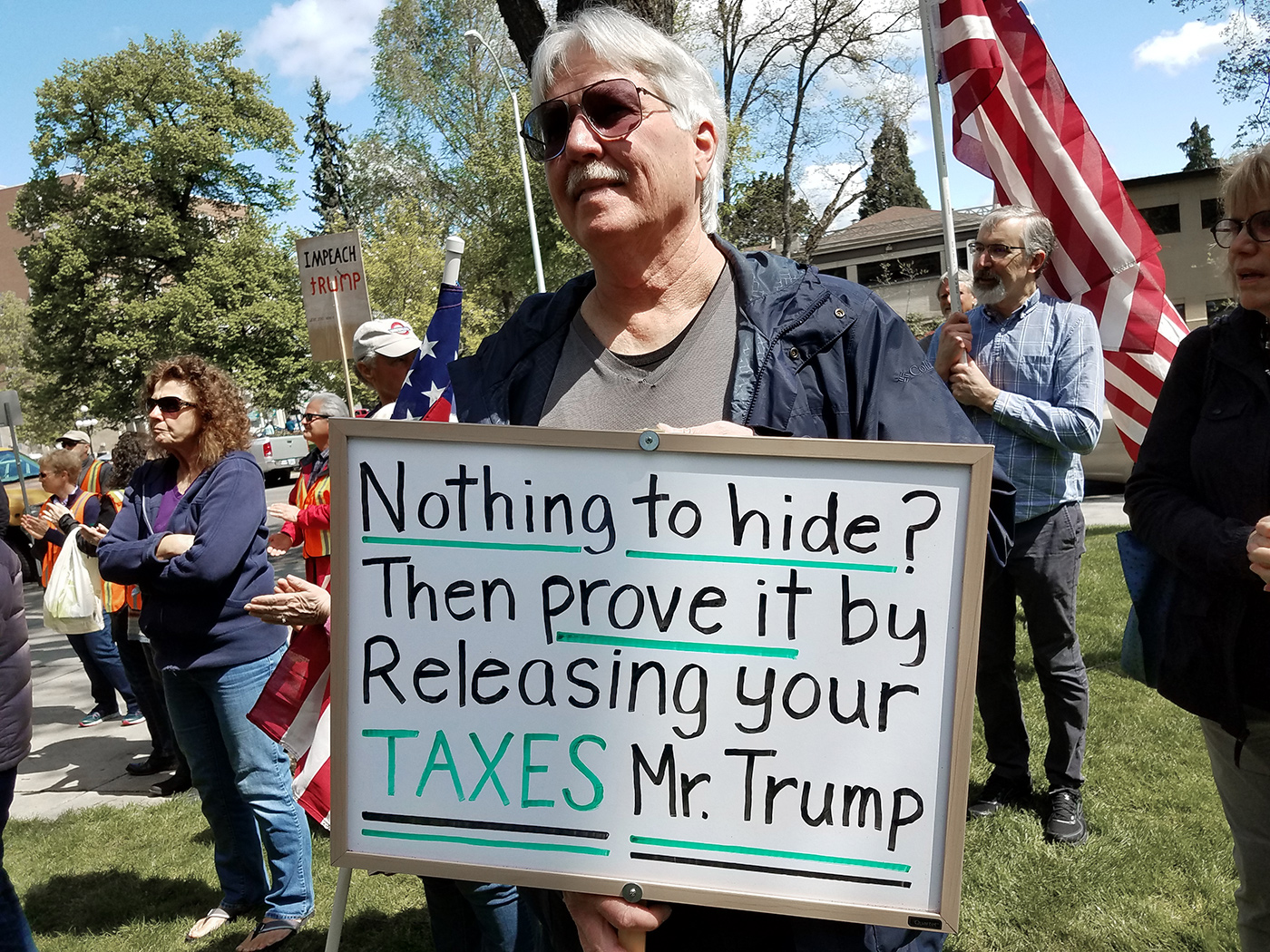 Congress has the longstanding authority to review Trump's tax returns in executive session:
1924 anti-corruption law—aimed at blocking the White House interference we're seeing—requires the Treasury to furnish them at the request of lawmakers tasked with tax oversight
No request has ever been refused
Failure to comply punished by removal from office and possibly a 5-year prison sentence
Neal demanded the tax returns by April 10. He's now outlined the scope of his committee's investigation—possible illegal conduct before/during Trump's presidency:
undisclosed conflicts of interest affecting policy decisions
possible emoluments clause violations
accuracy of financial reports to the Office of Government Ethics
and he has informed the IRS Commissioner that non-production by April 23 would be considered refusal
Transparency and accountability cannot be partisan issues. Efforts to bury Trump's financial history by Mulvaney, Mnuchin, Rettig and Trump himself put democracy at risk.
Please follow Senator Wyden's Tax Day Press Conference and ask our other Members of Congress to use all means available—including subpoenas and the courts—to ensure Trump's tax returns can be analyzed by Congress for any wrongdoing.
Force the Release of Trump's Tax Returns!
Democracy Demands Transparency!
https://ord2indivisible.org/wp-content/uploads/2019/04/lord-of-the-lies-e1566569987249.jpg
279
365
CTA Team
https://ord2indivisible.org/wp-content/uploads/2017/06/ord2Logo-300x105.png
CTA Team
2019-04-15 06:56:50
2019-04-15 06:56:50
CALL TO ACTION #656: Trump's Tax Returns Must Be Released to Congress (April 15, 2019)