CALL TO ACTION #894: Trump's Crime Family Art of the Deal is Killing Americans (April 6, 2020)

211
Days
Until the November 3rd Election
---
The Consolidated Oregon Indivisible Network (COIN)
Twenty-one Indivisible groups spanning the State of Oregon have signed an open letter to the Governor and the Legislature outlining their priorities – putting people and small businesses first. The Special Session expected to convene LAST WEEK to deal with the COVID-19 pandemic is on hold. We will update you here as new information becomes available.
Here is the link to the letter: COIN Letter
---
TRUMP'S CRIME FAMILY ART OF THE DEAL IS KILLING AMERICANS
---
Crime syndicates demand loyalty and take care of their own.  Only their own.
Trump has denied vital equipment to the governors of states hardest hit by COVID-19.  Shipments to some have been intercepted. Others have had orders canceled and redirected to the federal government. He has, however, equipped his political allies.  Florida received 100% of supplies requested from FEMA.  Democratic-leaning states received only about 17%. 
Trump sees being a "war-time president" as another tool to steal from the American people. So he's again bullying and enraging some of our most stalwart allies, seizing their equipment shipments overseas. Much of the life-saving equipment brought into the US by the federal government is turned over to private markets, whose profits skyrocket because desperate states are left to bid against each other.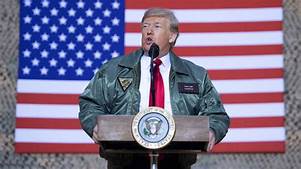 Trump, the master of projection, has actually accused health care professionals of selling ventilators and PPE, which their lives depend on, "out the back door." Someone is profiting from this tragedy, but it's not our front-line health workers; it's the price gouging profiteers making up the supply chain.
Congress should be in session and working to protect the people they represent by investigating Trump's ongoing abuse of power and his politicization of the pandemic. Congress must put people before profit.

Trumpism is State-Sponsored Organized Crime!
Trumpism is Killing Americans!
Get Back to Work, Congress!
ORD2 Indivisible Virtual Happy Hour!
April 10 @ 7:00 pm – 8:00 pm
https://ord2indivisible.org/event/ord2-indivisible-virtual-happy-hour/
ORD2 Indivisible Virtual General Meeting – Your Home!
April 13 @ 6:30 pm – 8:00 pm
https://ord2indivisible.org/event/ord2-indivisible-virtual-general-meeting-your-home/
Visit the ORD2 Indivisible Event Calendar on a regular basis to keep updated on local activities. Participate with us as often as you can. We also encourage you to submit events to be added to the ORD2 Indivisible Event Calendar and help us keep current with our event postings. https://ord2indivisible.org/submit-your-event/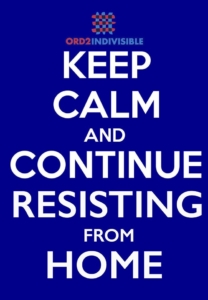 Let the Coronavirus NOT stop you from being an activist – keep your social distance and join our ORD2 Indivisible Virtual Postcard Party!

---
ORD2 Indivisible 2020 Fundraising Campaign
As we approach what will be the most important election of our lifetimes, ORD2 Indivisible wants to be in a secure financial position to help engage as many voters in our district in the election process as possible. To accomplish this goal we are conducting the ORD2 Indivisible 2020 fundraising campaign. Click on the image below to donate.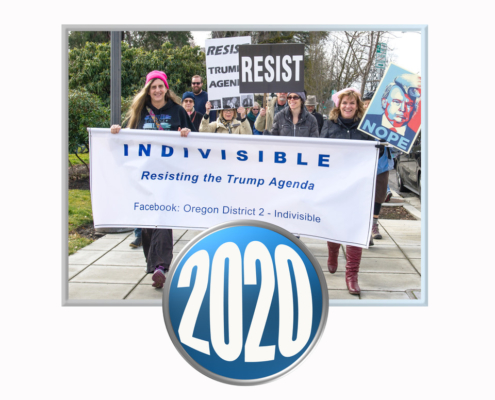 To make a donation by check, please make the check payable to ORD2 Indivisible and mail to:
ORD2 Indivisible
P.O. Box 1242, Phoenix, OR 97535
---
https://ord2indivisible.org/wp-content/uploads/2020/04/for-profit-pres.jpeg
174
260
CTA Team
https://ord2indivisible.org/wp-content/uploads/2017/06/ord2Logo-300x105.png
CTA Team
2020-04-06 07:01:51
2020-04-06 11:08:41
CALL TO ACTION #894: Trump's Crime Family Art of the Deal is Killing Americans (April 6, 2020)