DAYS UNTIL MID-TERM BALLOTS WILL BE MAILED:
72
DAYS UNTIL MID-TERM BALLOTS ARE DUE:
92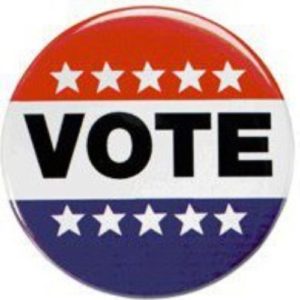 ---
DEMAND KAVANAUGH'S RECORD
---
Oregon's senators are among those leading the fight to shame the Judiciary Committee into demanding Supreme Court nominee Brett Kavanaugh's record during his tenure in the George W. Bush White House.
They are asking for our support!
Fresh off their successful campaign to defeat the nomination of Ryan Bounds to the Ninth Circuit, Jeff Merkley and Ron Wyden oppose Kavanaugh because of his record as a political appointee and a judge opposing reproductive rights, favoring unchecked executive powers, defending unrestricted gun ownership and other issues. But they still want to read the White House files.
Judiciary Chairman Chuck Grassley said Kavanaugh's record as White House staff secretary is unnecessary. "What more do they need to know to vote no?" Grassley asked of Democrats at an August 2 GOP press conference. But the question is, as in the Bounds case: What will the files show about the nominee's fitness? Said Merkley July 27:
"Republicans clearly think it's necessary to hide Brett Kavanaugh's record to secure his confirmation."
 

Demand that Kavanaugh's

files be released!
---
**ACTION ONE:

CALL OUR SENATORS**
SAMPLE SCRIPT:
"My name is [–] and I'm a constituent and voter from [city], Oregon [zip code]. Please tell the Senator that I oppose Brett Kavanaugh's nomination and want him to do everything possible to stop his confirmation and have his records released. Thank you." 
SENATOR RON WYDEN 
Portland: (503) 326-7525, DC: (202) 224-5244
Salem: (503) 589-4555, Eugene: (541) 431-0229
Medford: (541) 858-5122, Bend: (541) 330-9142
La Grande: (541) 960-7691
https://www.wyden.senate.gov/contact/
SENATOR JEFF MERKLEY 
Portland: (503) 326-3386, DC: (202) 224-3753
Salem: (503) 362-8102, Eugene: (541) 465-6750
Medford: (541) 608-9102, Bend: (541) 318-1298
Pendleton: (541) 278-1129
https://www.merkley.senate.gov/contact/
---
**ACTION TWO:

 CALL EVERYONE YOU KNOW IN

RED STATES

**
Especially with these Senators: Sen. Collins (ME); Murkowski (AK) Heitcamp (ND), Donnelly (IN), and Manchin (WV). Ask them to tell their senators to oppose Kavanaugh.
Or use Indivisible Guides #SaveSCOTUS calling tool.  Call key voters in Arizona, Mississippi, Nevada, Tennessee and Texas and help them tell their Senators to vote No on Kavanaugh https://www.indivisible.org/save-scotus/
---
Learn how to defend vulnerable Democratic Senators 
https://www.roadto2018.com/senators.html.   
Choose one vulnerable blue senator in a red state and act every month to help them win reelection. We must reclaim the Senate!  
2018 is the most important election in our lifetimes. 
Make sure you and everyone you know is registered to vote. 

 

Join the ORD2 Indivisible team of volunteers. We Need You! Send an e-mail to letting us know what you'd like to do or to learn more about our volunteer opportunities and needs.
Learn more about Jamie McLeod-Skinner, candidate for the Oregon District 2 US House of Representatives seat, https://jamiefororegon.com/
https://ord2indivisible.org/wp-content/uploads/2018/04/Resist-Persist-e1523281262352.jpg
400
600
CTA Team
https://ord2indivisible.org/wp-content/uploads/2017/06/ord2Logo-300x105.png
CTA Team
2018-08-06 06:44:50
2018-08-06 06:44:50
Call to Action: August 6, 2018