CALL TO ACTION #895: As We Save Ourselves We Save Our Democracy (April 7, 2020)

21o
Days
Until the November 3rd Election
---
The Consolidated Oregon Indivisible Network (COIN)
Twenty-one Indivisible groups spanning the State of Oregon have signed an open letter to the Governor and the Legislature outlining their priorities – putting people and small businesses first. The Special Session expected to convene LAST WEEK to deal with the COVID-19 pandemic is on hold. We will update you here as new information becomes available.
Here is the link to the letter: COIN Letter
---
AS WE SAVE OURSELVES WE SAVE OUR DEMOCRACY

---
Crises provide opportunities for change. A living wage, paid sick leave, and universal access to affordable health care must be prioritized in Congress' next rescue package. Low paying jobs can't be done from home and don't include paid sick leave or health insurance. Poorer people and communities of color are overrepresented in these jobs and their medical and financial health are therefore more vulnerable to all crises, including pandemics. All of us will be healthier when this reality is addressed and when health insurance and paid sick leave are detangled from employment.
Congress must return to work, to save lives and to save our democracy. Congress must immediately pass legislation to:
Force Trump to nationalize the production of medical supplie

s and 

distribute 

them 

based on need.

Fully fund universal vote-by-mail

 and the post office.

Fully fund 

health care

,

 income support

, and tools for remote learning according to

 financial need.
Trump publicly admitted disadvantaging those who don't support him when allocating medical resources and wanting fewer people to vote. We cannot trust him to use money allocated by Congress.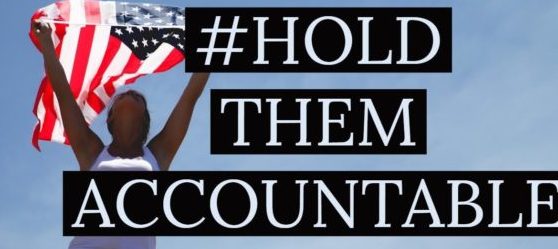 Congress must 
continuously
 overs
ee
how Trump
uses
 or 
misuses . . .
Federally owned medical supplies
Money
Vote-by-mail
ORD2 Indivisible Virtual Happy Hour!
April 10 @ 7:00 pm – 8:00 pm
https://ord2indivisible.org/event/ord2-indivisible-virtual-happy-hour/
ORD2 Indivisible Virtual General Meeting – Your Home!
April 13 @ 6:30 pm – 8:00 pm
https://ord2indivisible.org/event/ord2-indivisible-virtual-general-meeting-your-home/
Visit the ORD2 Indivisible Event Calendar on a regular basis to keep updated on local activities. Participate with us as often as you can. We also encourage you to submit events to be added to the ORD2 Indivisible Event Calendar and help us keep current with our event postings. https://ord2indivisible.org/submit-your-event/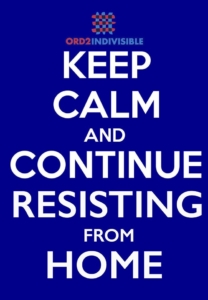 Let the Coronavirus NOT stop you from being an activist – keep your social distance and join our ORD2 Indivisible Virtual Postcard Party!

---
ORD2 Indivisible 2020 Fundraising Campaign
As we approach what will be the most important election of our lifetimes, ORD2 Indivisible wants to be in a secure financial position to help engage as many voters in our district in the election process as possible. To accomplish this goal we are conducting the ORD2 Indivisible 2020 fundraising campaign. Click on the image below to donate.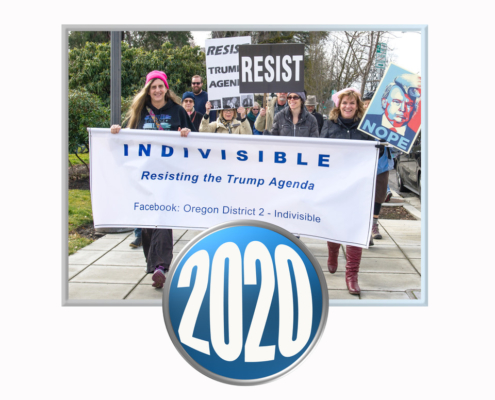 To make a donation by check, please make the check payable to ORD2 Indivisible and mail to:
ORD2 Indivisible
P.O. Box 1242, Phoenix, OR 97535
---
https://ord2indivisible.org/wp-content/uploads/2018/12/soul-of-democracy-e1586270092625.jpg
531
594
CTA Team
https://ord2indivisible.org/wp-content/uploads/2017/06/ord2Logo-300x105.png
CTA Team
2020-04-07 09:18:07
2020-04-07 09:18:07
CALL TO ACTION #895: As We Save Ourselves We Save Our Democracy (April 7, 2020)