CALL TO ACTION #839: Demand a Fair, Transparent Trial (January 21, 2020)

287 Days
Until the November 3rd Election
---
DEMAND A FAIR,
TRANSPARENT SENATE TRIAL!
---
For the first time in US history, we are on track for a cover-up during a Senate impeachment trial. Midnight Mitch McConnell and GOP Senate leadership are:
Setting up roadblocks for witnesses/documents. For example, Trump's lawyers and the Senate GOP are working to ensure Bolton won't testify. Of what are they afraid?
Allowing a camera feed solely from government cameras – which Midnight Mitch controls. These cameras will only show who is speaking and won't allow for the full picture of this historic event.
Limiting reporters to roped off areas, cutting off access to Senators.
Holding the trial in the middle of the night – each side getting 12 hours for opening arguments starting at 1 pm EST today; 10 am PST.
We are in the impeachment and removal process thanks to our calls and to the courageous work by responsible Members of Congress. Our Oregon delegation has led the way with Representatives Blumenauer, Bonamici, DeFazio and Schrader, as well as Senators Wyden and Merkley, all supporting the impeachment inquiry.
Representatives Blumenauer, Bonamici, DeFazio, and Schrader also upheld their constitutional duty and voted to impeach Trump.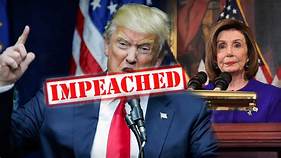 Never forget! Greg Walden has failed us every step of the way, choosing to protect and enable the most corrupt, unfit president in the history of America.
Demand a Fair, Transparent Senate Trial!
We Want Witnesses, All Relevant Documents and Full Press Access!
During Prime Time with Network Cameras!
---
**ACTION ONE:
CALL OUR SENATORS
**
https://ord2indivisible.org/wp-content/uploads/2020/01/Trials-Have-Witnesses-400.jpg
209
400
CTA Team
https://ord2indivisible.org/wp-content/uploads/2017/06/ord2Logo-300x105.png
CTA Team
2020-01-21 07:18:13
2020-01-21 07:25:29
CALL TO ACTION #839: Demand a Fair, Transparent Trial (January 21, 2020)