Show Some Love for Mother Earth!
Please join us on Saturday, February 1st from 2 – 5 p.m. at the Medford Library in the Adams Conference Room.
Postage and cards will be provided. Just bring yourself, a friend and a few dollars to chip in to help cover costs.
We'll be focusing on writing to our Oregon State Representatives and Oregon State Senators to urge them to support meaningful Climate Action legislation. If they're Republicans, we'll be urging them to show up and vote–and NOT walk out like they did during the last legislative session.
Wonder who your Oregon State Senator and Representative is? You can find out by using this link:
https://www.oregonlegislature.gov/findyourlegislator/leg-districts.html
We'll also write to some voters through Postcard to Voters and/or SwingLeft to promote vote by mail and encourage voters to check their voter registration and re-register to vote as needed.
And of course, we'll send a card to Lame Duck Greg Walden urging him to find his moral compass and his backbone to stand up to the Trump agenda.
Stop by just to write a card or two —or stay the whole afternoon–whatever works for you. It's more fun to write with friends, so please join us!
Here's a link to an article about the upcoming Oregon State legislative session:
https://www.opb.org/news/article/opb-politics-now-a-2020-legislative-session-preview-/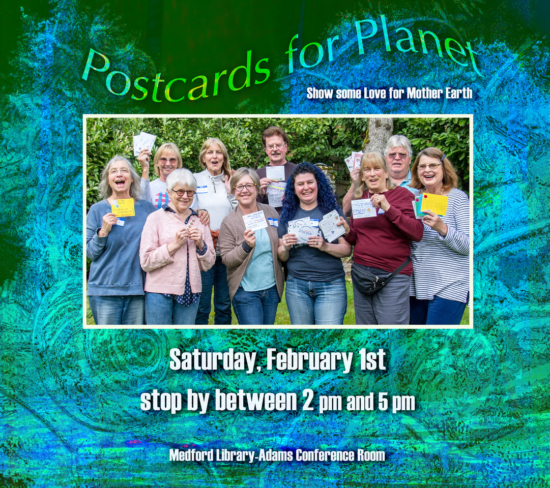 If you have any questions or need more information, please send an e-mail to contact@ord2indivisible.org or contact Jeanne Chouard.