CALL TO ACTION #837: Trump Must Be Stopped (January 17, 2020)

291 Days
Until the November 3rd Election
---
Trump abuses our country's resources for his personal gain, spending tens of millions of dollars to stay at his resorts, not counting many more millions spent by influence seekers.
He used congressionally approved tax-payer money to pressure Ukraine to interfere in the 2020 election. 
He withheld money from Puerto Rico until there was an outcry, pleasing his racist supporters.
He is taking another $7.2 billion from the military budget to pay for his reelection motivated wall promise, also to please his racist base.
And now we know Trump minions Rudy Giulani and Lev Parnas went even further than we thought in Ukraine, forcing Ambassador Marie Yovonivich to hurriedly leave that country because her personal safety was at risk.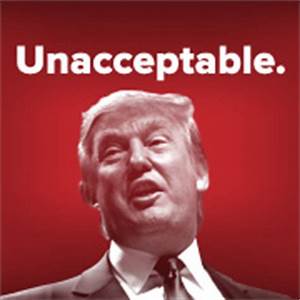 The only solution is to remove corrupt Donald Trump from office. We must have a REAL Senate impeachment trial with all of the documents and witnesses requested by the Democratic House and Senate impeachment managers.
Stop Trump!
Demand a REAL Senate Trial!
We The People SHALL RISE!
---
**ACTION ONE:
CALL OUR SENATORS
**
https://ord2indivisible.org/wp-content/uploads/2020/01/stop-trump-cartoon.jpeg
300
269
CTA Team
https://ord2indivisible.org/wp-content/uploads/2017/06/ord2Logo-300x105.png
CTA Team
2020-01-17 06:46:40
2020-01-17 06:46:40
CALL TO ACTION #837: Trump Must Be Stopped (January 17, 2020)