CALL TO ACTION #836: Throwback Thursday: Trump's Harm to our Country and Environment (January 16, 2020)

292 Days
Until the 2020 Election
---
THROW BACK THURSDAY:
TRUMP(ism)'S HARM TO OUR COUNTRY AND ENVIRONMENT 
---
Remember when Trump withdrew the US from the Paris Climate Treaty and bragged about being a climate denier? When he overturned Obama-era protections to slow climate deterioration? He has protected corporate polluters and has appointed industry executives to head the Environmental Protection Agency and the Departments of Interior and Energy.
Trumpism—it takes a cult to destroy American democracy and the planet's viability at the same time—is literally killing us.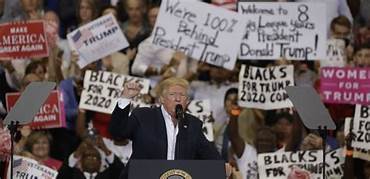 While we have been focused on a fair impeachment trial and the crisis Trump precipitated with Iran, Trump effectively overturned the 50-year-old National Environmental Policy Act by exempting infrastructure projects from environmental review, requiring a project approval time that precludes a thorough environmental assessment, and eliminating consideration of cumulative effects on the environment.
Department of Defense administrators have concluded that environmental catastrophe is the greatest threat to national security. A bipartisan group of Representatives urged Trump to reinstate climate change as a national security threat in the 2018 National Defense Authorization Act. Yet Trump continues to disparage national security assessments, deny the catastrophic impact of human behavior on the environment, and ignore the impact of environmental deregulation on public health and safety. Trumpist Republicans will continue to obstruct environmental protection legislation until we stop them.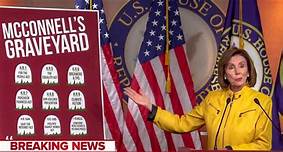 Trump simply does not care about anything other than Trump. That the Republicans in Congress, including complicit Greg Walden, continue to enable Trump's rein of destruction is a stark reminder that we only have a republic for as long as we can keep it.
That's we, as in We The People!

---
**ACTION ONE:
CALL OUR SENATORS
**
https://ord2indivisible.org/wp-content/uploads/2020/01/real-climate-action.jpeg
155
335
CTA Team
https://ord2indivisible.org/wp-content/uploads/2017/06/ord2Logo-300x105.png
CTA Team
2020-01-16 07:54:27
2020-01-17 05:22:04
CALL TO ACTION #836: Throwback Thursday: Trump's Harm to our Country and Environment (January 16, 2020)