CALL TO ACTION #828: Commit to Action and Accountability in 2020 (January 6, 2020)

301 Days
Until the 2020 Election
---
COMMIT TO ACTION AND ACCOUNTABILITY IN 2020

---
Happy New Year ORD2 Indivisible Family.  The events that ended 2019 and started 2020 show this must be the year we hold Trump and his GOP accountable – in Congress and at the ballot box.
It will take all of us, acting on a regular basis, to make this happen. And ORD2 Indivisible is here with you.  We will be outlining why is it important to call congress and vote with our Daily Calls to Action. We will be hosting election events on a regular basis.
Together we will be the change we want to see.
Our first order of business: Make it clear to Congress they must hold Trump accountable – at home and abroad.
Trump has committed impeachable offenses.  The House did its duty and impeached Trump for these transgressions.  Now we must have a fair trial in the Senate.
Trump ordered the assassination of General Soleimani without any congressional authorization.  Congress must assert is authority as an equal branch of government and prevent Trump from entangling us in a reckless war with Iran.
All of our actions have led us to this moment.  We are humbled to do our 2020 work with you – committing to action and accountability in 2020!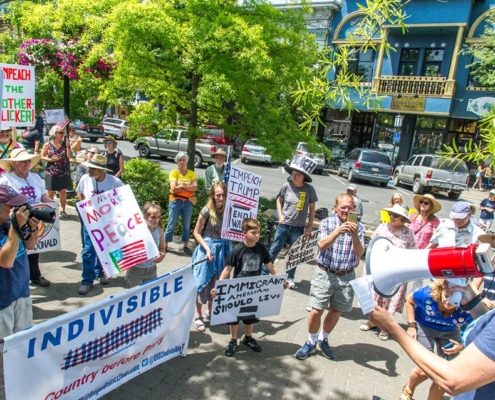 ---
**ACTION ONE:

COMMIT TO ACTION IN 2020***

Plan to call Congress at least on a weekly basis. Set goals for your election work in 2020 and participate in ORD2 Indivisible activities and meetings. Contribute to our 2020 Fundraising Campaign (see below). Make suggestions and share your ideas with us! We are all in this together – to hold Trump and his GOP accountable.
---
**ACTION TWO:

CALL OUR SENATORS

**
https://ord2indivisible.org/wp-content/uploads/2019/10/Stand-Indivisible.jpg
630
630
CTA Team
https://ord2indivisible.org/wp-content/uploads/2017/06/ord2Logo-300x105.png
CTA Team
2020-01-06 06:39:04
2020-01-06 06:42:16
CALL TO ACTION #828: Commit to Action and Accountability in 2020 (January 6, 2020)