CALL TO ACTION #809: Keep Fighting for Election Security (November 22, 2019)

346 Days
Until the 2020 Election
---
KEEP FIGHTING

 FOR ELECTION SECURITY  

 
---
Fiona Hill is a non-partisan career diplomat.  She's the former top European Russia expert at the National Security Council and has served under both Republican and Democratic presidents.    
Her testimony during the impeachment hearings is a stark warning that the foundation of our democracy, our elections, are endangered by hostile foreign governments, particularly Russia.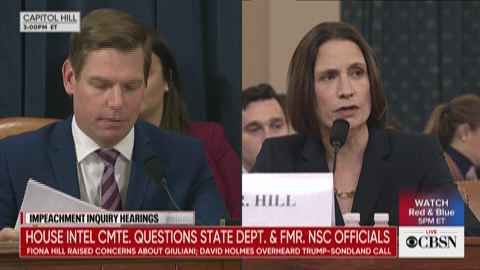 Excerpts from Fiona Hill's testimony before the House Intelligence Committee, 11/21/19:
"Based on questions and statements I have heard, some of you on this committee appear to believe that Russia and its security services did not conduct a campaign against our country — and that perhaps, somehow, for some reason, Ukraine did," Hill said. "This is a fictional narrative that has been perpetrated and propagated by the Russian security services themselves. 
"President Putin and the Russian security services operate like a super PAC.  They deploy millions of dollars to weaponize our own political opposition research and false narratives.  
I would ask that you please not promote politically driven falsehoods that so clearly advance Russian interests. These fictions are harmful even if they are deployed for purely domestic political purposes."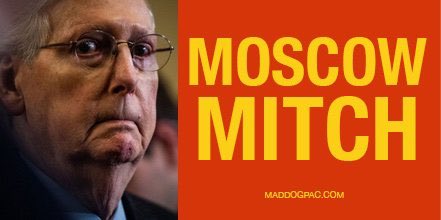 Republicans led my Moscow Mitch continue to block bills that seek to improve election security.  Time is running for the 2020 elections.  Demand that our Members of Congress continue to fight to protect our votes. 
Democracy Depends on Election Integrity!
Demand Secure Elections!
Fight GOP-Russian Complicity!
---
**ACTION ONE: CALL OUR SENATORS**
https://ord2indivisible.org/wp-content/uploads/2019/11/fiona.jpeg
383
680
CTA Team
https://ord2indivisible.org/wp-content/uploads/2017/06/ord2Logo-300x105.png
CTA Team
2019-11-22 06:40:34
2019-11-22 06:40:34
CALL TO ACTION #809: Keep Fighting for Election Security (November 22, 2019)