328 Days
Until the 2020 Election
---
TRUMP CUTS FOOD STAMPS
CRUELTY IS THE POINT
---
Trump's Agriculture Secretary, Sonny Perdue, announced last week that starting next April, the government will end food assistance for more than 650,000 people in extreme poverty, including 19,000 in Oregon District 2. 
Where's Walden? Job hunting.
Once known as food stamps, the Supplemental Nutrition Assistance Program (SNAP) currently supports 36.4 million people. The change targets able-bodied, adults under 50 without children. They will be required to work at least 20 hours a week. It makes no exceptions if they live in areas with few job opportunities or are providing unreimbursed care for needy family members.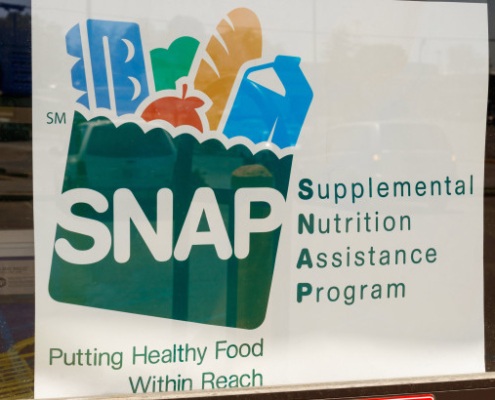 Taking away nutritional assistance will save the federal government under $5.5 billion over five years. By comparison, Trump's tax giveaway to the nation's wealthiest totaled $1.5 TRILLION. Trump is also sending $14 billion to farmers to offset the damage of his trade war. Public assistance for the poor has long been a target of conservatives as Perdue made clear in announcing the change. "(G)overnment dependency has never been the American dream," he said.
However, one poll found 58% of likely 2020 voters from both parties strongly support the SNAP program. Only 11% in the poll wanted cuts. Advocates for the poor called the move cruel, immoral and counterproductive. The change will also impose a greater burden on non-profits helping to feed the poor.
Save, Rebuild the Safety Net!
Stop the Cruelty!
Impeach and Remove Trump!

---
**ACTION ONE: CALL OUR SENATORS**
https://ord2indivisible.org/wp-content/uploads/2019/12/stop-trump-button.jpg
500
500
CTA Team
https://ord2indivisible.org/wp-content/uploads/2017/06/ord2Logo-300x105.png
CTA Team
2019-12-10 06:46:57
2019-12-10 06:46:57
CALL TO ACTION #819: Trump Cuts Food Stamps; Cruelty is the Point (December 10, 2019)