327 Days
Until the 2020 Election
---
WE WILL RALLY BEFORE THE IMPEACHMENT VOTE
---
Resolved:  
That Donald John Trump, President of the United States of America, is impeached for high crimes and misdemeanors . . . President Trump has acted in a manner contrary to his trust as President and subversive of constitutional government, to the great prejudice of the cause of law and justice, and to the manifest injury of the people of the United States."
— Articles of impeachment filed Dec. 11, 2019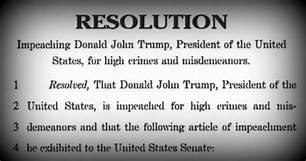 ---
**ACTION ONE:
RALLY TO 
IMPEACH 
AND
REMOVE TRUMP**
Where:
If you don't see a rally in a town near you, you can create your own. It doesn't take much: just pick a place — like a courthouse, city hall, or some high-profile sidewalk — register the rally at www.impeach.org and the website will direct anyone conducting a search to be at that place when the call comes.
Show up at 5:30 pm on the evening before the House floor vote – likely Tuesday 12/17 or Wednesday 12/18.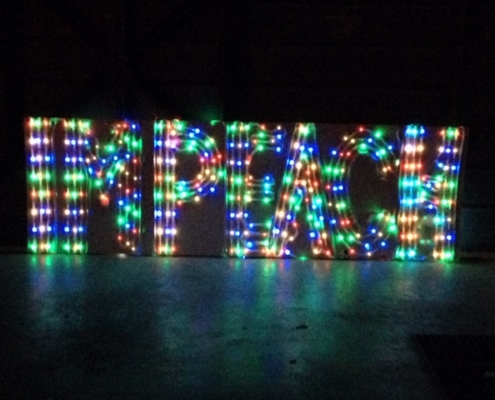 How Will I know? RSVP below to be notified exactly where and when.  
 https://act.moveon.org/event/impeach-and-remove/125712/signup/?akid=&zip=&source=&s=  
The world needs to see where we stand.  
Share this info.  
Show up for democracy.
---
**ACTION TWO: CALL OUR SENATORS**
https://ord2indivisible.org/wp-content/uploads/2019/12/we-the-people.jpeg
170
302
CTA Team
https://ord2indivisible.org/wp-content/uploads/2017/06/ord2Logo-300x105.png
CTA Team
2019-12-11 06:45:17
2019-12-11 06:45:17
CALL TO ACTION #820: We Will Rally Before the Impeachment Vote (December 11, 2019)