CALL TO ACTION #808: Constitution Cites Bribery as Impeachable (November 21, 2019)

347 Days
Until the 2020 Election
---
CONSTITUTION CITES BRIBERY AS IMPEACHABLE
---
"We all understood that if we refused to work with Mr. Giuliani, we would lose an important opportunity to cement relations between the United States and Ukraine. So we followed the President's orders."   
"Was there a 'quid pro quo?' As I testified previously, with regard to the requested White House call and White House meeting, the answer is yes."  
"Everyone was in the loop. It was no secret."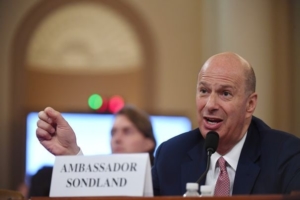 Yesterday, Ambassador Gordon Sondland laid out the above in his opening statement, painting a clear picture – President Trump marshaled his administration to bribe the President of Ukraine by withholding critical meetings and US security aid unless Ukraine announced investigations of Trump's political rivals.  
We were able to hear this testimony because of the persistent pressure that progressive resistance groups placed on Congress and the Trump Administration. 
No matter with what group you took your

actions – including ORD2 Indivisible – THANK YOU for working to save our democracy.
 
Now we persist relentlessly; keep the pressure up. Congress must bring everyone Sondland mentioned in for testimony.  As Lt. Col. Vindman bravely stated this week – "this is America . . And here right matters." We will continue to demand that Congress . . .
Impeach and Remove Trump!
Hold All Other Co-Conspirators Accountable!
Work for We The People Again!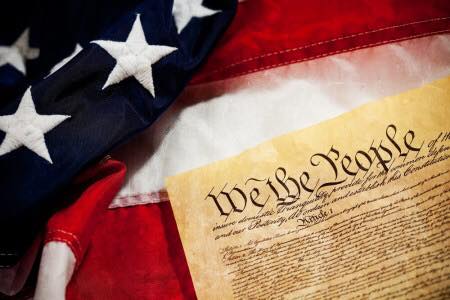 ---
**ACTION ONE: CALL OUR SENATORS**
https://ord2indivisible.org/wp-content/uploads/2019/11/group-shot-4-july-19.jpg
1067
1600
CTA Team
https://ord2indivisible.org/wp-content/uploads/2017/06/ord2Logo-300x105.png
CTA Team
2019-11-21 07:01:55
2019-11-21 07:08:04
CALL TO ACTION #808: Constitution Cites Bribery as Impeachable (November 21, 2019)