Call to Action: August 28, 2018
DAYS UNTIL MID-TERM BALLOTS WILL BE MAILED:
50
DAYS UNTIL MID-TERM BALLOTS ARE DUE:
70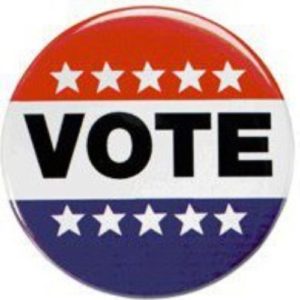 BRETT KAVANAUGH CANNOT BE ALLOWED
TO SIT ON THE SUPREME COURT
---
If there were ever a doubt about Trump's illegitimacy, it was erased when Cohen pled guilty, swearing under oath that Trump directed him to commit felonies to increase Trump's election chances. An unindicted co-conspirator president must not be allowed to nominate a Supreme Court justice.
Even before Cohen and Manafort joined the long list of convicted criminals associated with Trump, Brett Kavanaugh was extremely unpopular. He's the least popular SCOTUS nominee in decades – down at the bottom with failed nominees Harriet Miers and Robert Bork. And for good reason.
Kavanaugh's stance on key issues is out of step with Americans' values. He:
Opposes the ACA, which 54% of Americans support
Opposes Roe v. Wade, which 64% support
Opposes making voting easy, which 59% support
Believes the President has almost unlimited executive power, including right to self-pardon, which 85% oppose
Opposes environmental protections, which 62% support
Opposes the assault weapons ban and other reasonable gun safety laws, which 80% support
The Senate must NOT confirm a SCOTUS Justice who rejects our values, whose full record has been concealed, and who was nominated by an illegitimate, criminal president.
Stop Kavanaugh!
---
**ACTION ONE:

ELECT A NEW CONGRESS**
---
**ACTION TWO:

CONTACT YOUR NETWORK IN MAINE, ALASKA, WEST VIRGINIA, NORTH DAKOTA, INDIANA, AND MISSOURI TO STOP KAVANAUGH'S NOMINATION**
Make a list of former classmates, members of professional groups, fraternity brothers and sorority sisters, people on your holiday cards list, former neighbors, and anyone else who share your values and is represented by Senators Collins (ME), Murkowski (AK), Manchin (WV), Heitkamp (ND), Donnelly (IN), or McCaskill (MO). Then urge each of them to call their Senators and instruct them to oppose Kavanaugh's nomination and prevent him from being confirmed.
---
**ACTION THREE:
CALL OUR SENATORS**
SAMPLE SCRIPT FOR MERKLEY AND WYDEN:
"My name is [–] and I'm a constituent and voter from [city], Oregon [zip code]. I am calling to thank Senator [*] for his continued opposition to the nomination of Brett Kavanaugh. Please tell him to (1) urge his Democratic colleagues on the Judiciary Committee to boycott the Kavanaugh hearings (thereby preventing the quorum necessary to conduct business), (2) to boycott any floor vote on Kavanaugh's nomination, and (3) to withhold unanimous consent on Senate business unless all Kavanaugh's documents are produced and the Mueller investigation clears Trump. Thank you."
SENATOR RON WYDEN 
Portland: (503) 326-7525, DC: (202) 224-5244
Salem: (503) 589-4555, Eugene: (541) 431-0229
Medford: (541) 858-5122, Bend: (541) 330-9142
La Grande: (541) 960-7691
https://www.wyden.senate.gov/contact/
SENATOR JEFF MERKLEY 
Portland: (503) 326-3386, DC: (202) 224-3753
Salem: (503) 362-8102, Eugene: (541) 465-6750
Medford: (541) 608-9102, Bend: (541) 318-1298
Pendleton: (541) 278-1129
https://www.merkley.senate.gov/contact/
https://ord2indivisible.org/wp-content/uploads/2018/08/Kava-Not-e1535377587198.jpg
450
600
CTA Team
https://ord2indivisible.org/wp-content/uploads/2017/06/ord2Logo-300x105.png
CTA Team
2018-08-28 06:41:54
2018-08-28 06:51:55
Call to Action: August 28, 2018