CALL TO ACTION #673: This Lawless President is Shredding Our Constitution (May 8, 2019)
*** Voting Alert***
Oregon voter pamphlets are arriving in the mail. Ballots for the May election began arriving last week.  Now it's about getting ballots marked and delivered by May 21, 8 pm!
Every vote

for every office

in every election. 
Your Vote MATTERS!
Please be sure that you and every registered voter you know participates! Oregon makes voting so easy there is absolutely no excuse for sitting out any election and letting others determine how your government will be formed.
THIS LAWLESS PRESIDENT IS SHREDDING OUR CONSTITUTION
---
The Founders, fearful of tyrants emerging, divided government into three equal branches so that if one went rogue, the others could restrain the miscreant. But on several fronts, Trump is obstructing Congress's duty to hold the president accountable.
Trump's administration has defied more than 30 Congressional requests for information and a half dozen administration officials have refused to testify. Trump's goal is to block the public's access to information and delay his day of reckoning.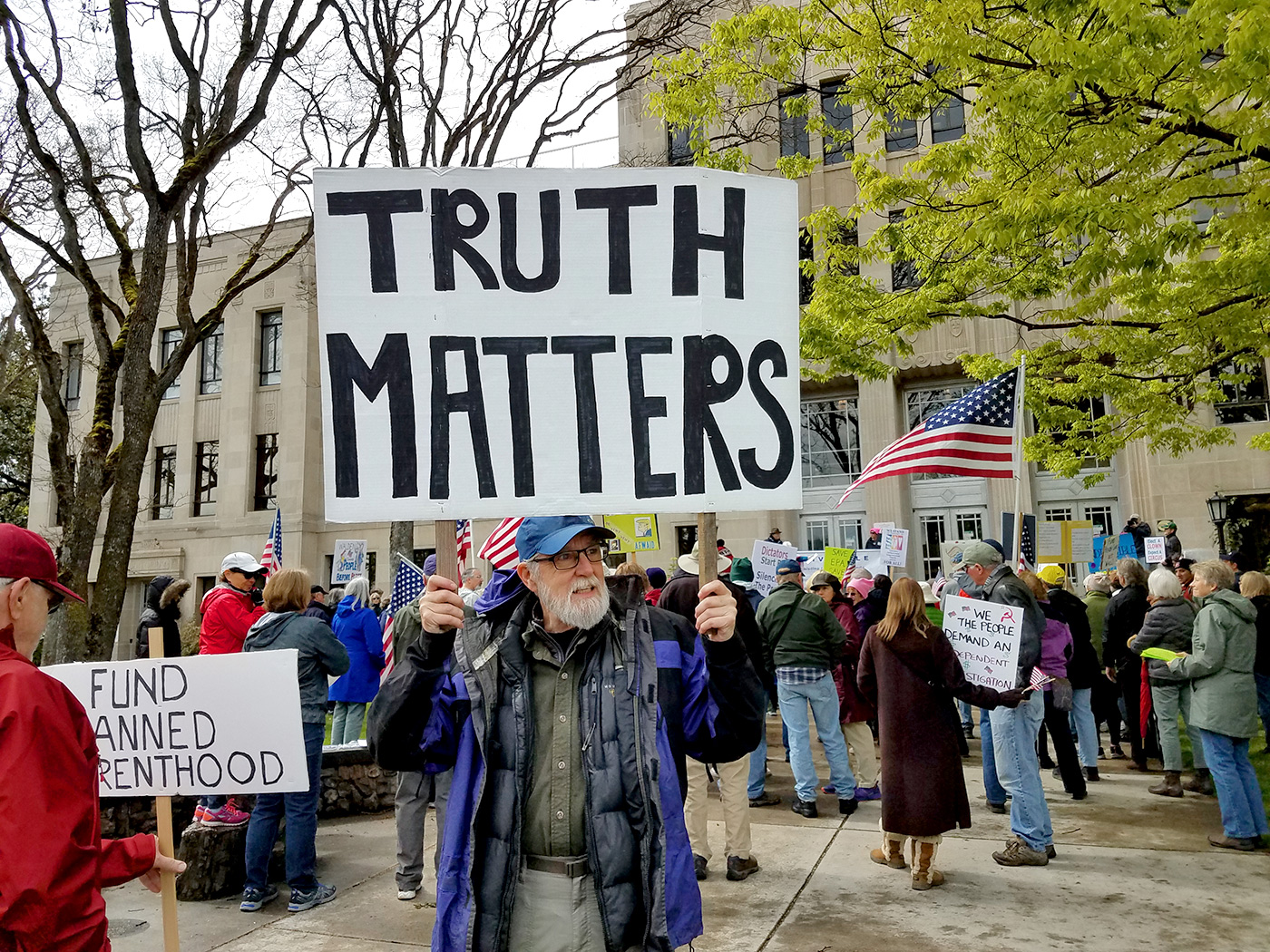 On Monday, Secretary of the Treasury Mnuchin refused to comply—for the third time—with Congress's request for Trump's tax returns. This violates a law that explicitly gives Congress the power to subpoena anyone's tax records without White House interference.
Last week, information surfaced that Attorney General William Barr misled the public by saying there was NO OBSTRUCTION. And this week, nearly 700 former federal prosecutors agreed that if Trump was not president, he'd face "multiple" felony charges of obstruction of justice.
Now Congress is requesting that Mueller testify. And like clockwork, Trump tweeted "Mueller should not testify."
Obstructing Congress Violates the Constitution!
No One is Above The Law!
Impeachment Inquiry NOW!
---
**ACTION ONE:

CALL OUR SENATORS

**
SAMPLE SCRIPT FOR SENATORS WYDEN AND MERKLEY:
"My name is [–] and I'm a constituent from [town/city], Oregon [zip code]. I am calling because . . .
. . . Congress must act to hold Trump accountable. He is trampling on our Constitution by obstructing Congress's duty to oversee the presidency. He's doing it so that he can escape impeachment. We need an impeachment inquiry NOW to document his illegal and unconstitutional acts. No one in America is above the law.
 Thank you."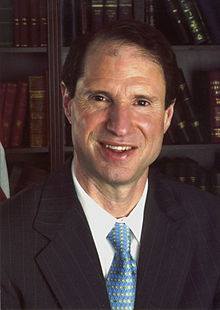 SENATOR RON WYDEN 
Portland: (503) 326-7525, DC: (202) 224-5244
Salem: (503) 589-4555, Eugene: (541) 431-0229
Medford: (541) 858-5122, Bend: (541) 330-9142
La Grande: (541) 960-7691
https://www.wyden.senate.gov/contact/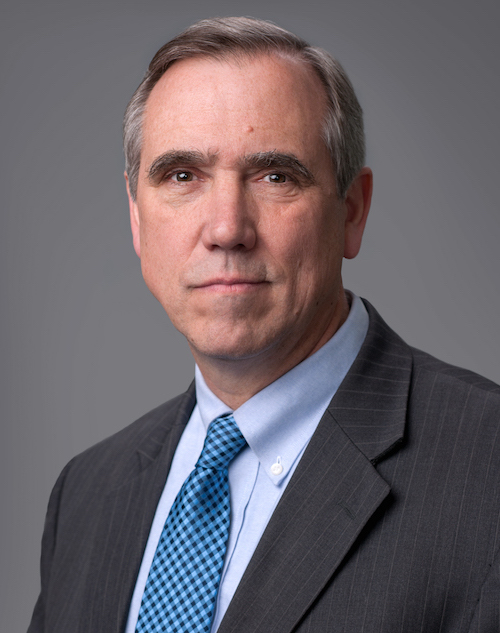 SENATOR JEFF MERKLEY
Portland: (503) 326-3386, DC: (202) 224-3753
Salem: (503) 362-8102, Eugene: (541) 465-6750
Medford: (541) 608-9102, Bend: (541) 318-1298
Pendleton: (541) 278-1129
https://www.merkley.senate.gov/contact/
---
**ACTION TWO:

CALL COMPLICIT GREG WALDEN**
SAMPLE SCRIPT FOR WALDEN:
"My name is [–] and I'm a constituent from [town/city], Oregon [zip code]. I am calling because . . .
. . . this is the time to put the rule of law before party. I demand that Greg Walden defend the Constitution and the authority of Congress as a coequal branch of government. He would be leading the charge if POTUS was a Democrat—and for far smaller transgressions!
We need an impeachment inquiry to uncover the facts. Voting against this would be an unconscionable act. Greg's oath of office demands that he step back from tribalist concerns and act on the extensive evidence of Trump's lawless, impeachable offenses.
Greg Walden's SILENCE IS CONSENT!
Through his actions and inactions, Greg appears to fully support Trump—regardless of how much damage Trump is doing to our democracy and world stability. Let him know that we are still here, that we will be working to flip his seat BLUE — #2020StartsNow!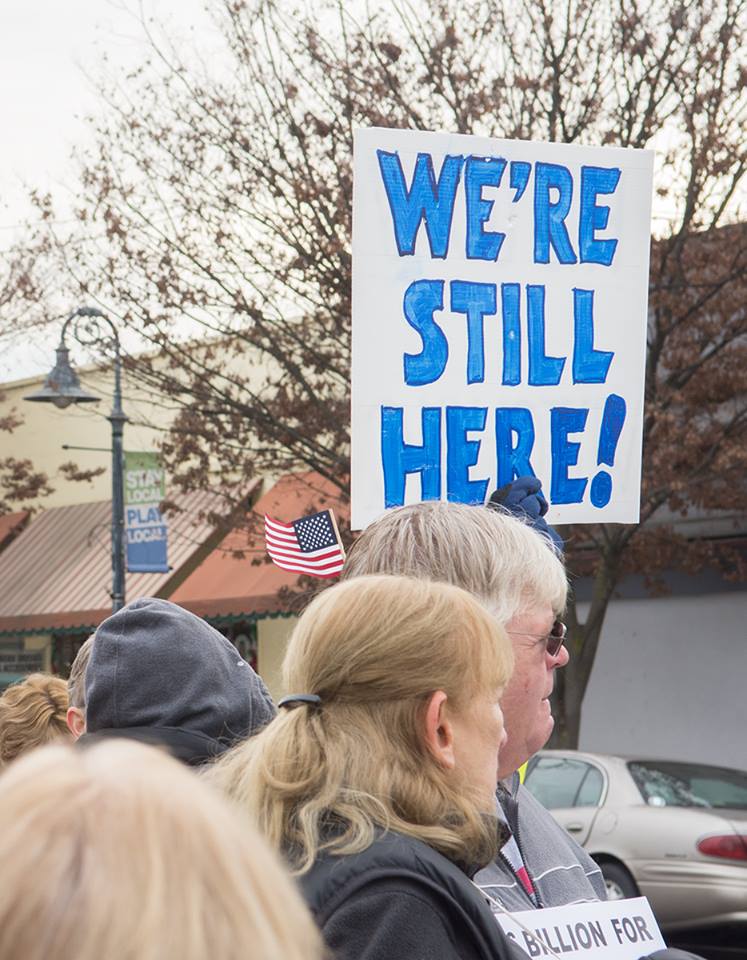 Thank you."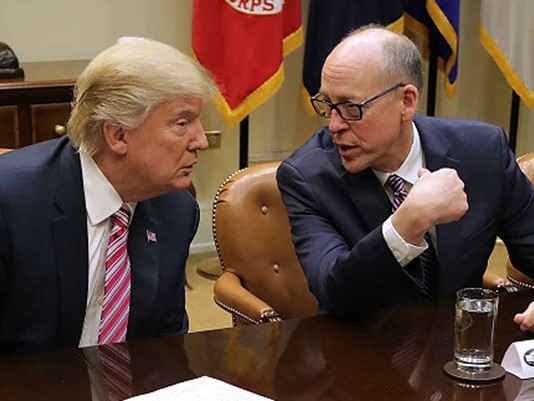 COMPLICIT GREG WALDEN
DC (202) 225-6730, Medford: (541) 776-4646
Bend (541) 389-4408, La Grande (541) 624-2400
https://walden.house.gov/contact-greg/email-me
---
**ACTION THREE

:

BE AN ACTIVIST**

Visit the ORD2 Indivisible Event Calendar on a regular basis to keep updated on our local activities. Participate with us as often as you can.

ORD2 Indivisible Teach & Greet: The Power of the Pen – Talent
May 19 @ 1:00 pm – 3:00 pm
https://ord2indivisible.org/event/ord2-indivisible-teach-greet-the-power-of-the-pen-talent/

SUBMIT EVENTS TO BE ADDED TO THE ORD2 INDIVISIBLE EVENT CALENDAR
Help us keep current with our event postings. https://ord2indivisible.org/submit-your-event/
---
Washington Post, April 25, 2019: "Trump's high-stakes subpoena battle with House Democrats, explained" https://www.vox.com/policy-and-politics/2019/4/25/18514161/president-trump-sues-congress-subpoena-don-mcgahn-carl-kline
Politico, April 23, 2019: "Trump showdown with House Democrats ignites into all-out war"  https://www.politico.com/story/2019/04/23/trump-investigators-congress-1288795
Bloomberg, May 6, 2019: "Mnuchin Juggles Day Job Alongside Shielding Trump's Tax Returns" https://www.bloomberg.com/news/articles/2019-05-06/mnuchin-s-day-job-consumed-by-protecting-trump-s-tax-returns
Washington Post, May 6, 2019: "Mnuchin rejects Democrats' demand to hand over Trump's tax returns, all but ensuring legal battle"   https://www.washingtonpost.com/business/economy/mnuchin-rejects-democrats-demand-to-hand-over-trumps-tax-returns-all-but-ensuring-legal-battle/2019/05/06/5483f8ac-7022-11e9-9eb4-0828f5389013_story.html?utm_term=.4d7a9aed29d8
Washington Post, May 6, 2019: "Mnuchin reveals White House lawyers consulted Treasury on Trump tax returns, despite law meant to limit political involvement" https://www.washingtonpost.com/business/economy/white-house-treasury-lawyers-discussed-trumps-tax-returns-before-democrats-request-mnuchin-says/2019/04/09/9693618e-5ad2-11e9-842d-7d3ed7eb3957_story.html?utm_term=.c571ba35e8cf
Medium, May 6, 2019: "STATEMENT BY FORMER FEDERAL PROSECUTORS https://medium.com/@dojalumni/statement-by-former-federal-prosecutors-8ab7691c2aa1
CNN, May 1, 2019: "Read: Letter from special counsel Robert Mueller to Attorney General William Barr" https://www.cnn.com/2019/05/01/politics/mueller-letter-to-barr/index.html
Donald J. Trump tweet May 5, 2019: "NO COLLUSION . . . Mueller should not testify" https://twitter.com/realDonaldTrump/status/1125098704560689157
https://ord2indivisible.org/wp-content/uploads/2019/02/smokey-on-lies.jpg
2015
1739
CTA Team
https://ord2indivisible.org/wp-content/uploads/2017/06/ord2Logo-300x105.png
CTA Team
2019-05-08 06:40:42
2019-05-08 06:40:42
CALL TO ACTION #673: This Lawless President is Shredding Our Constitution (May 8, 2019)