CALL TO ACTION #866: Oregon State GOP Reps Join GOP Senator Boycott; and, Suppressing the Census Suppresses the Vote (February 26, 2020)

252 Days
Until the November 3rd Election
---
OREGON STATE GOP REPS JOIN GOP SENATORS' BOYCOTT OF CAP AND TRADE
DELIBERATION
---
"House Republicans walked out of the Oregon Capitol on Tuesday, joining their Senate colleagues in protest of a greenhouse gas emissions cap-and-trade bill." (Statesman Journal)
Before we turn to today's national Call to Action, let's take a look at the unacceptable behavior of fourteen GOP Oregon state senators and, as of yesterday, state GOP representatives, who have walked out to deny a quorum in both chambers. Action One below addresses our Rapid Response to this legislative malpractice.
"OREGON GOP SENATORS' WALKOUT OVER BILL TO CAP GREENHOUSE GAS EMISSIONS A 'DERELICTION OF DUTY' SAY DEMOCRATS"
(Newsweek)
---
SUPPRESSING THE CENSUS SUPPRESSES VOTES 
---
The 2020 Census would seem to be one of the most basic, mundane exercises of government.  Count how many people live here, and where they live.   
But the consequences of that count are far-reaching.  It determines the distribution of federal dollars and the number of congressional seats and electoral college votes for each state. The Census Bureau hopes to conduct the count primarily on-line.  Their IT contractors have admitted that Russians have already hacked the website.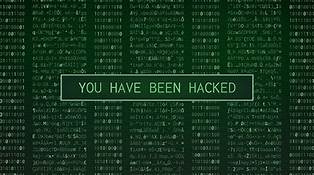 Paper forms can't be hacked, but the Republicans don't see an accurate census as important in a functioning democracy.  Rather, the GOP sees an opportunity to skew the numbers to their benefit. 
The Republican National Committee is mailing Trump campaign surveys that look like official Census forms, even using the heading "2020 Congressional District Census."  The concern is that people will fill out this propaganda survey thinking that it's the actual Census form. 
While showing little or no interest in preventing Russian hacking, the GOP is openly engaged in an on-going campaign of confusion and disinformation intended to under-count and disenfranchise entire communities.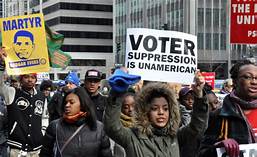 Tell your Members of Congress that to protect fair elections and full representation, they must work to . . .
Provide stronger safeguards to ensure the integrity of the Census!
https://ord2indivisible.org/wp-content/uploads/2020/02/stop-v-supr-button.jpeg
196
244
CTA Team
https://ord2indivisible.org/wp-content/uploads/2017/06/ord2Logo-300x105.png
CTA Team
2020-02-26 06:51:04
2020-02-26 06:51:04
CALL TO ACTION #866: Oregon State GOP Reps Join GOP Senator Boycott; and, Suppressing the Census Suppresses the Vote (February 26, 2020)