CALL TO ACTION #830: Why We Are Activists; Rule of Law, Impeachment, Iran, Federal Judges . . . (January 8, 2020)

299 Days
Until the 2020 Election
---
WHY WE ARE ACTIVISTS:
RULE OF LAW, IMPEACHMENT, IRAN,
FEDERAL JUDGES . . . 
---
Trump has no respect for the law. He ignores the War Powers resolution and has us on the brink of a reckless war with Iran. He flouts the Constitution by committing impeachable offenses.  He nominates unqualified judges. 
While the House voted on articles of impeachment last month, Trump's Republican Senate confirmed 12 federal judges. Federal judges hold office for life, and the consequences of their decisions affect all of us, often for decades.  
Having refused to fill vacancies during the Obama administration, Trump's Republican Senate has been confirming scores of judges without fully vetting them. Some of these judges opposed Roe v. Wade, refused to support Brown v. the Board of Education, and supported Trump's obstruction of Congressional oversight.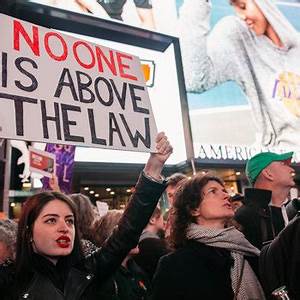 We must address the immediate and long-term threats coming from Trump. Please let your Members of Congress know that you want them to:
Prevent a reckless war with Iran;

Work to pass the War Powers Resolution;

Work for a fair impeachment trial; and,

Speak out against unqualified judges.
In addition to calling our MoCs, it is imperative that we work to flip the Senate BLUE so Congress will once again assert its authority as a co-equal branch of government.
It's up to us!
We the People must act!
---
**ACTION ONE:
CALL OUR SENATORS
**
https://ord2indivisible.org/wp-content/uploads/2020/01/we-the-people-crowd.jpeg
300
300
CTA Team
https://ord2indivisible.org/wp-content/uploads/2017/06/ord2Logo-300x105.png
CTA Team
2020-01-08 06:58:55
2020-01-08 17:42:29
CALL TO ACTION #830: Why We Are Activists; Rule of Law, Impeachment, Iran, Federal Judges . . . (January 8, 2020)