CALL TO ACTION #831: THROWBACK THURSDAY: STOP TRUMP'S WAR ON MUSLIMS HERE & ABROAD (January 9, 2020)

298 Days
Until the 2020 Election
---
THROWBACK THURSDAY:
STOP TRUMP'S WAR ON MUSLIMS
HERE & ABROAD 
---
Trump began his term flaunting his xenophobia.  His first week in office he instituted the Muslim travel ban which has separated thousands of families.  Parents, children and spouses of American citizens have been denied entry or re-entry into the US based solely on their nationality.  This is family separation by a different name but for the same purpose as on the southern border.  It inflicts suffering to prevent immigration by brown or Muslim people. Cruelty is the point; he uses it as a tactical weapon to push his racist white supremacist agenda. 
This week, up to 200 Iranian American citizens and legal permanent residents were detained at the US/Canada border in Blaine, Washington by Customs and Border Patrol agents. Their passports were taken.  Many were held for as long as ten hours and questioned about their family members and political beliefs. 
These unconstitutional actions, like the reckless attack on Soleimani which has pushed us to the brink of war,  are a result of the racist and Islamophobic policies of this administration.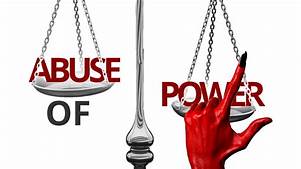 This has nothing to do with national security.  Neither do attacks on Iran, cynically inflaming hatred and provoking war for political purposes. 
Tell Congress to rein in Trump's dangerous racism at home and abroad by ending policies like the Muslim ban, and by passing the War Powers Resolution. 
Restore Respect for Religious Diversity!
Stop the Muslim Ban!
Stop Trump's Racist Agenda!
---
**ACTION ONE:
CALL OUR SENATORS
**
https://ord2indivisible.org/wp-content/uploads/2020/01/web18-muslimbanrally-1160x768-1.jpg
768
1160
CTA Team
https://ord2indivisible.org/wp-content/uploads/2017/06/ord2Logo-300x105.png
CTA Team
2020-01-09 07:04:20
2020-01-09 07:04:20
CALL TO ACTION #831: THROWBACK THURSDAY: STOP TRUMP'S WAR ON MUSLIMS HERE & ABROAD (January 9, 2020)