---


18

 
Days
Until We Are DONE Voting!
---
 Ballots On the Way!

Are YOU ready?

We urge you to

vote early

, use a

ballot box

if you can get to one.
Important Dates:
October 14-20 — Happening NOW: Voter's ballots mailed; find your ballot box  
October 21: NEXT TUESDAY: Our recommended last day to mail your ballot
November 3: Ballots must be in a ballot box or with the county clerk by 8 pm
We invite you to watch and share this YouTube video by ORD2 Indivisible co-founder, Jessica Sage:
https://www.youtube.com/watch?v=QQNs_kR5JN0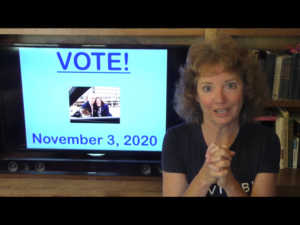 ---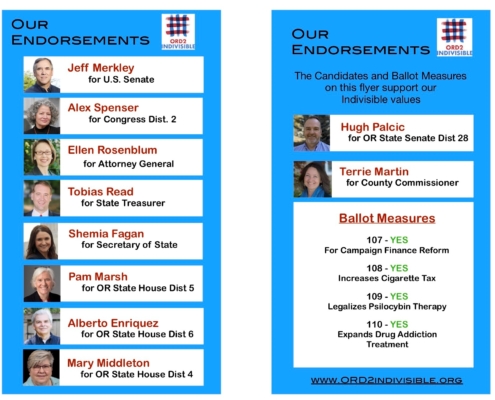 ---
---
***Today's Call To Action***
Fight Federalist Society!
 Flip Senate

BLUE!
Lawless Donald Trump has appointed 24% of the active federal judiciary. He's now ramming through a 6th Federalist Society Supreme Court Justice.  Nearly 90% of appellate judges and FIVE Supreme Court justices belong to the Federalist Society, which is funded by anonymous billionaires seeking to roll back post-New Deal reforms. 
Amy Barrett's confirmation hearings are the latest battleground in a five-decade-long war by Charles Koch and his allies to dismantle federal regulatory institutions that protect citizens from untrammeled corporate freedom and government programs that benefit the health and well-being of all Americans.
The Federalist Society and its right-wing allies spent millions in undisclosed corporate funding successfully promoting Roberts, Alito, Thomas, Gorsuch, and accused sexual predator Kavanaugh—all Federalist Society members—using campaign contributions to GOP Senators to secure confirmations. They also generate lawsuits and fund amicus briefs aimed at overturning judicially what they couldn't legislatively. The result so far, as Senator Whitehouse exposed—80 5-4 decisions where 5 Federalist Society judges gave GOP and wealthy donors anti-regulation, anti-union, anti-environment, anti-fair-election decisions. Barrett's confirmation would hasten this trend.

Keep working to prevent her confirmation. Keep working to vote out Trump and the GOP Senators who serve their corporate masters, not their constituents who desperately need COVID relief.
Call Congress!
Vote
BLUE

Up & Down the Ballot!
Get Out the
BLUE

Vote!
---
**ACTION ONE:

CALL OUR U.S. SENATORS

**

SAMPLE SCRIPT FOR SENATORS MERKLEY and WYDEN:

"My name is [–] and I'm a constituent from [city], Oregon [zip code]. 

Dark money is perverting the judicial selection process and is paving the way for Amy Coney Barrett's confirmation. Americans need COVID relief, not another Justice beholden to the Federalist Society who will hasten the loss of our rights and liberties. I implore the Senator to do everything in his power to:
Expose the right-wing takeover of the federal judiciary and the Supreme Court that benefits anonymous corporate donors at the expense of the health and well-being of the rest of us.
Keep fighting to pass a meaningful COVID relief bill and to postpone a vote on a replacement to Justice Ginsburg until after the next President's inauguration.
Thank you."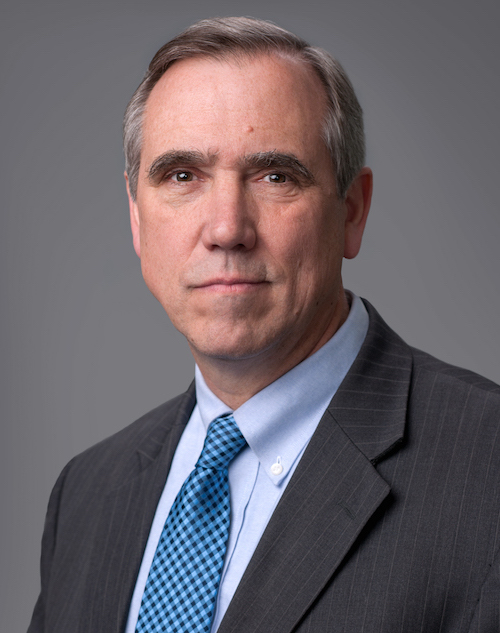 SENATOR JEFF MERKLEY
Portland: (503) 326-3386, DC: (202) 224-3753
Salem: (503) 362-8102, Eugene: (541) 465-6750
Medford: (541) 608-9102, Bend: (541) 318-1298
Pendleton: (541) 278-1129
https://www.merkley.senate.gov/contact/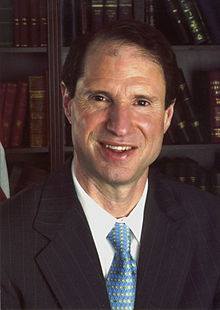 SENATOR RON WYDEN
Portland: (503) 326-7525, DC: (202) 224-5244
Salem: (503) 589-4555, Eugene: (541) 431-0229
Medford: (541) 858-5122, Bend: (541) 330-9142
La Grande: (541) 960-7691
https://www.wyden.senate.gov/contact/
---
**ACTION TWO:

CALL COMPLICIT GREG WALDEN**
SAMPLE SCRIPT FOR WALDEN:
"My name is [–] and I'm a constituent from [town/city], Oregon [zip code]. 
Greg Walden's constituents and our economy continue to suffer while the Senate wastes its time rushing through the confirmation of Amy Coney Barrett. Tell Greg to put his constituents' needs before his party and to push for COVID relief legislation that protects workers, financially supports state and local governments, and that creates a national plan for combating the pandemic.
Silence is complicity.
Thank you."
---
**ACTION THREE:

BE AN ACTIVIST

**
October 16, 12:30 p.m. – 1:00 p.m.
Ongoing every Monday, Wednesday and Friday
#MyORHealth  Support is available for Oregon's "helpers"
Lines for Life has created a Virtual Wellness Room to offer support to helpers, mental health professionals, first responders, social workers and anyone considered an essential worker during the COVID-19 pandemic in Oregon. Each check-in call will have a facilitator to guide the conversation.
"We at Lines for Life want to thank you for all the work you do to keep our communities safe," the organization said. "We are offering a place for helpers to exchange stories of hope and areas of need. We especially want to hear what things are coming up for you personally and explore how we can cheer one another on to continue the good work you are already doing. We ultimately want to create space to breathe out stress and breathe in hope."
The meetings are held using Zoom conference calls from 12:30 p.m. to 1 p.m. every Monday, Wednesday and Friday at this link: https://zoom.us/j/4848426773. Please share this invite with anyone in your network of Oregon helpers.
Letters to Voters – The Big Send – Medford
TOMORROW: October 17 @ 11:00 am – 12:00 pm
https://ord2indivisible.org/event/letters-to-voters-the-big-send-medford/

Ongoing Action: ORD2 Indivisible Virtual Postcard and Letter Writing Parties
Postcards to Voters:

Our postcard team is temporarily suspending the delivery of postcards to your door. However, the good news is that you will find everything you need to continue writing from home (including templates to print your own or purchase pre-printed cards) here: https://postcardstovoters.org

You can sign up through https://postcardstovoters.org/volunteer/
To avoid unnecessary trips to the post office, order stamps directly from the USPS:
https://store.usps.com/store/product/buy-stamps/coral-reefs-postcard-stamp-S_745104
…and voila, you're ready to go! Send an e-mail to chouard.jeanne@gmail.comwith any questions.
Letters to Voters:
We encourage our team of volunteers to sign up with Swing Left to start writing letters to voters in 12 swing states.  It is super easy to join. Check out their website, sign up, and let's start writing! https://swingleft.org/
Send an e-mail to dasja@dasjadolan.com if you would like more information about how to get involved.
Virtual Letter-writing Parties:
We encourage you to join virtual letter-writing parties hosted by Oregon Indivisible / Swing Left. The parties are held at noon every Saturday and on the last Tuesday of every month. Here are the links for the next two parties:
https://www.mobilize.us/swingleft/event/267146/
**Visit the ORD2 Indivisible Event Calendar on a regular basis to keep updated on local activities. Participate with us as often as you can. We also encourage you to submit events to be added to the ORD2 Indivisible Event Calendar and help us keep current with our event postings. https://ord2indivisible.org/submit-your-event/
https://ord2indivisible.org/wp-content/uploads/2020/10/FlipTheSenate-capitolbldg-header-e1602852858407.jpg
281
500
CTA Team
https://ord2indivisible.org/wp-content/uploads/2017/06/ord2Logo-300x105.png
CTA Team
2020-10-16 05:58:49
2020-10-16 05:58:49
CALL TO ACTION #1030: Fight Federalist Society! Flip Senate BLUE! (October 16, 2020)