CALL TO ACTION #783: TRUMP VIOLATES THE EMOLUMENTS CLAUSE. CONGRESS: STOP HIM! (October 18, 2019)

381 Days
Until the 2020 Election
---
TRUMP VIOLATES THE EMOLUMENTS CLAUSE.
CONGRESS: STOP HIM!
---
#TrumpIsAGrifter
The emoluments clause is clear and sweeping: 
"No Title of Nobility shall be granted by the United States: And no Person holding any Office of Profit or Trust under them, shall, without the Consent of the Congress, accept of any present, Emolument, Office, or Title, of any kind whatever, from any King, Prince, or foreign State."  Article 1, section 9, US Constitution.
Trump has crossed another red line by formally announcing that the Group of Seven summit of world leaders will gather at his private company, scheduling the summit for June 2020 at his Trump National Doral Miami golf resort in Florida.
That decision is without precedent in modern American history: Trump used his public office to direct a huge contract to himself.
Donald Trump is now racking up impeachable offenses in public, loud and proud.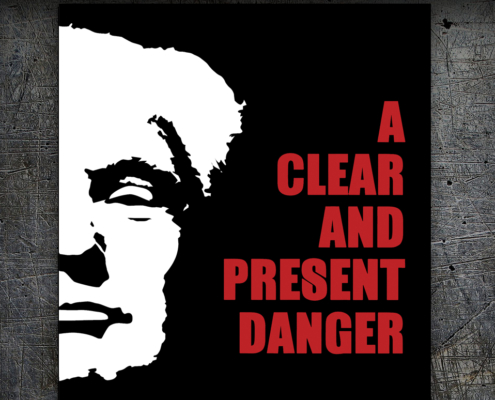 Even Fox New's legal analyst Judge Andrew Napolitano agrees. He called this "the most profound violation" as "one could create." 
Congress must stop him.

Nancy Bardos
---
**ACTION ONE: CALL OUR SENATORS**
https://ord2indivisible.org/wp-content/uploads/2019/10/Trump-Is-Not-Above-the-Law-e1571405436724.jpg
194
259
CTA Team
https://ord2indivisible.org/wp-content/uploads/2017/06/ord2Logo-300x105.png
CTA Team
2019-10-18 06:39:33
2019-10-18 06:41:51
CALL TO ACTION #783: TRUMP VIOLATES THE EMOLUMENTS CLAUSE. CONGRESS: STOP HIM! (October 18, 2019)