CALL TO ACTION #702: Hold Trump Accountable (June 18, 2019)
Announcing our 2020 fundraising campaign!
As we approach what will be the most important election of our lifetimes, ORD2 Indivisible wants to be in a secure financial position to help engage as many voters in our district in the election process as possible. To accomplish this goal we are conducting the ORD2 Indivisible 2020 fundraising campaign.
The next 20 people who donate $20 (or more) will receive a prize!
Please make an online donation by clicking on the 2020 image below:
To make a donation by check, please make the check payable to ORD2 Indivisible and mail to:
ORD2 Indivisible
P.O. Box 1242, Phoenix, OR 97535
---
Today, Trump launches his reelection campaign—really, he's been running for a second term since the day he was "elected" the first time. He might win. The lies, the racism, the corruption, the obstruction, the destruction of democracy – none of it has brought him down. He's faced it all and he's running for another four years, or more.
He hasn't been held accountable for any of his illegal/unethical actions. He is so emboldened that his malevolence is out in the open. Last week, he brazenly invited campaign interference (that is, illegal collusion) from other nations.
Mueller's report was a damning indictment. After the report became public, Trump actively continued obstructing justice by telling witnesses not to cooperate.
Our capacity to be outraged is being overwhelmed; Trump has made presidential malice normal. Congress must stop tolerating lawlessness, stop acquiescing to his denial that Congress is an equal branch of government. Our representatives must . . .
Stand for the Rule of Law and the Constitution!
The Framers designed election cycles so voters could judge a president every four years. They also designed the impeachment process for use when a president acted so destructively that waiting was not an option.
Trump has pushed us to that point. Inaction feeds his lawlessness. Impeachment is essential for the future of our country.
Start Impeachment Process NOW!
---
**ACTION ONE:

CALL OUR SENATORS

**
SAMPLE SCRIPT FOR SENATORS WYDEN AND MERKLEY:
"My name is [–] and I'm a constituent from [town/city], Oregon [zip code]. I am calling because . . .
. . . I'm worried that Trump has suffered no consequences for his illegal and impeachable behavior. Last week, he even invited campaign interference from other nations. That is collusion and illegal. Who knows how far he'll go? Refusing to hold elections? Denying the validity of the results? Claiming illegal votes tipped the balance? Impose a state of emergency? He must be held accountable, now, for his obstruction of justice and his undermining of our constitution. I ask the Senator to:
Demand an impeachment inquiry.
At every opportunity educate the public about what it means if Trump is never held accountable for his illegal and impeachable actions.
Thank you."
(Note: Yesterday's CTA contained these words: "Stop McConnell. If you have to, break the Senate to curb his power." We've had questions about what we meant. We meant block anything McConnell is trying to accomplish anyway you (Wyden and Merkley) can, using every trick in the Senate book. And invent new ones if you need to. McConnell is every bit as dangerous as Trump. We are discovering the hard way that our institutions have been operating on the honor system. Which requires honorable people. When the people in power put their own interest above those of We The People, honor becomes conspicuously absent.)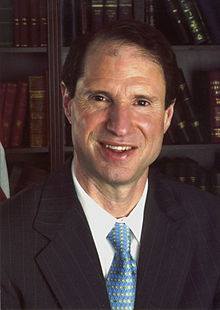 SENATOR RON WYDEN
Portland: (503) 326-7525, DC: (202) 224-5244
Salem: (503) 589-4555, Eugene: (541) 431-0229
Medford: (541) 858-5122, Bend: (541) 330-9142
La Grande: (541) 960-7691
https://www.wyden.senate.gov/contact/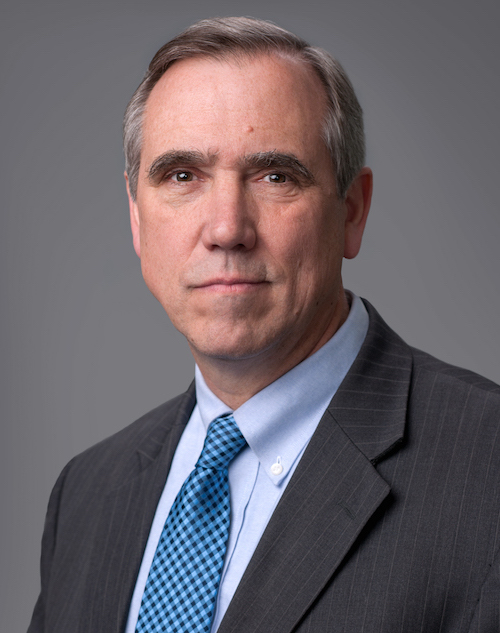 SENATOR JEFF MERKLEY
Portland: (503) 326-3386, DC: (202) 224-3753
Salem: (503) 362-8102, Eugene: (541) 465-6750
Medford: (541) 608-9102, Bend: (541) 318-1298
Pendleton: (541) 278-1129
https://www.merkley.senate.gov/contact/
---
**OREGON STATE ACTION:

WRITE, E-MAIL OR CALL YOUR ELECTED REPRESENTATIVES**

In just a few weeks, the state legislative session will end. and there several bills that need a healthy push to make it to the finish line. We will highlight one of those bills each day and provide you with a sample letter that you can use to contact your Oregon state legislators. To find who represents you and their respective contact information, click here.

"[REPRESENTATIVE'S NAME]:

This letter is to let you know that I support SB 2005, the bill that would create paid family leave for workers in our state. I ask that you help get this bill passed out of committee and into law before the end of the legislative session.

I believe that Oregonians should not have to make difficult financial decisions between attending work or caring for aging parents, sick children, partners or themselves. People should not have to worry about losing their jobs or going into serious debt because they need to care for someone they love.

I believe this bill will give the people of our state the peace of mind needed to be good caregivers and better workers. Please support it and help it pass into law before the end of the legislative session.

Sincerely,

[Name and contact information]"
---
Washington Post, June 16, 2019: ''There's no accountability': Trump, White House aides signal a willingness to act with impunity in drive for reelection"  https://www.washingtonpost.com/politics/theres-no-accountability-trump-white-house-aides-signal-a-willingness-to-act-with-impunity-in-drive-for-reelection/2019/06/16/ea5fb7fe-8eda-11e9-b08e-cfd89bd36d4e_story.html?utm_term=.88ba485d5d81
The Atlantic, June 13, 2019: "Inaction Is No Longer an Option: As the Judiciary Committee's only career prosecutor, I know we must impose consequences for lawlessness. That includes the president."  https://www.theatlantic.com/ideas/archive/2019/06/eric-swalwell-impeach-donald-trump/591691/
The New Yorker, June 13, 2019: "Forget "No Collusion." Trump Is Now Pro-Collusion"    https://www.newyorker.com/news/letter-from-trumps-washington/forget-no-collusion-trump-is-now-pro-collusion
MSNBC, June 15, 2019: "Pelosi says no to growing calls for impeachment of Trump"
https://www.msnbc.com/am-joy/watch/pelosi-says-no-to-growing-calls-for-impeachment-of-trump-62014533797
Newsweek, June 16, 2019: "Alexandria Ocasio-Cortez: Trump 'Willing to Break the Law to Win Reelection,' Impeachment Pressure Grows Daily"https://www.newsweek.com/alexandria-ocasio-cortez-donald-trump-impeachment-house-democrats-mitch-mcconnell-1444221
Washington Post, June 12, 2019: "Trump just invited Congress to begin impeachment proceedings" https://www.washingtonpost.com/opinions/trumps-latest-court-filing-is-an-invitation-to-begin-impeachment-proceedings/2019/06/12/339b08c8-8d29-11e9-8f69-a2795fca3343_story.html?utm_term=.cb30270e5c15
https://ord2indivisible.org/wp-content/uploads/2019/06/Impeach-Trump-Rally-Gathering-e1560865722167.jpg
399
600
CTA Team
https://ord2indivisible.org/wp-content/uploads/2017/06/ord2Logo-300x105.png
CTA Team
2019-06-18 07:10:52
2019-06-18 07:10:52
CALL TO ACTION #702: Hold Trump Accountable (June 18, 2019)