CALL TO ACTION #782: Proceed with Impeachment! Stop Funding Hate with Tax Dollars! (October 17, 2019)

382 Days
Until the 2020 Election
---
PROCEED WITH IMPEACHMENT!
STOP FUNDING HATE WITH
TAX DOLLARS!
---
Congress should refuse to abet Trump's militarization of our border and his cynical agenda which seeks to limit immigration by terrorizing refugees.    As 2020 budget negotiations progress, Congress can reassert its Constitutional authority by refusing to fund the human rights abuses of DHS. 
Trump wants an increase in ICE and CBP funding, more money for raids, family separation and inhumane for-profit immigration prisons. Demand that Congress reduce ICE and CBP funding to 2016 levels.
Where's Greg Walden? No surprise; deflecting, spinning, smoke and mirrors.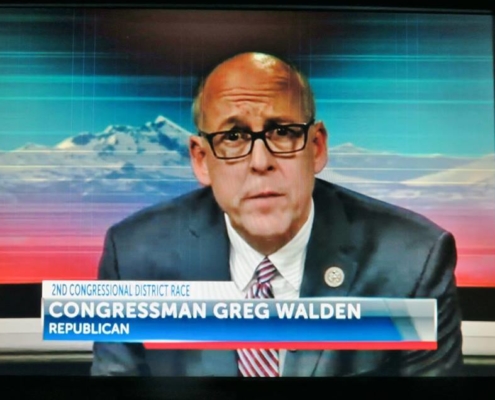 Trump has raided disaster relief and other vital services to fund his xenophobic agenda.  He'll continue to do so as long as he can find a loophole.  Demand that Congress includes budget language prohibiting the transfer of funds from other agencies to ICE and CBP.  In other words, no "discretionary" slush fund money for Trump to propagate his hate. 
Proceed with Impeachment!
Stop Criminal, Xenophobic, Racist Trump!
---
**ACTION ONE: CALL OUR SENATORS**
https://ord2indivisible.org/wp-content/uploads/2019/10/trump-gram.jpg
1362
2048
CTA Team
https://ord2indivisible.org/wp-content/uploads/2017/06/ord2Logo-300x105.png
CTA Team
2019-10-17 06:48:06
2019-10-17 06:48:06
CALL TO ACTION #782: Proceed with Impeachment! Stop Funding Hate with Tax Dollars! (October 17, 2019)