CALL TO ACTION: Don't Let Trump Hide His Crimes (June 25, 2019)
---
DON'T LET TRUMP HIDE HIS CRIMES
---
Once again we ask our Members of Congress to call for impeachment proceedings. We ask this not only because Trump is a corrupt racist, a rapist, a perpetual liar, and a child abuser on a horrific scale.
We ask it primarily because it is the last line of defense for our democracy. As Mueller found, Trump has clearly obstructed justice. Daily, he obstructs Congress' duty to hold the president accountable.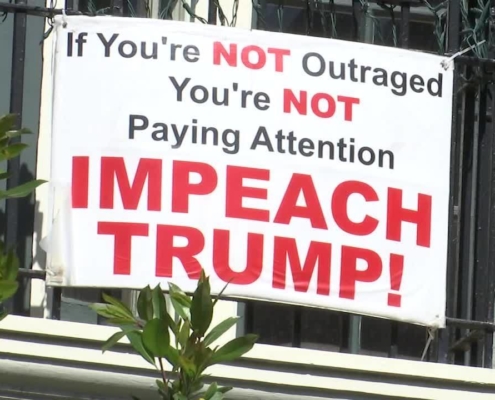 Trump deflects attention from his impeachable offenses by dialing up his outrage machine; he:
lies about Mueller's findings
commits treason by inviting rogue nations to interfere in our elections
ramps up his criminal abuse of terrorized children
directs his regime to threaten war with Iran
The goal: distract us to discount his impeachable crimes, and to exhaust us so thoroughly that our activism lapses into apathy.
Nevertheless, we persist.
We urge you to focus on documented impeachable offenses: obstruction of justice and obstruction of Congress. One is a violation of law which Trump thinks doesn't apply to him, the other an attack on the Constitution and our democracy.
We Must Not Lose This Fight!
---
**ACTION ONE:

CALL OUR SENATORS

**
SAMPLE SCRIPT FOR SENATORS WYDEN AND MERKLEY:
"My name is [–] and I'm a constituent from [town/city], Oregon [zip code]. I am calling because . . .
. . . even with Trump's chaotic actions — from abusing frightened children to stopping 10 minutes short of war with Iran — I'm not going to forget that Mueller documented Trump's crimes. He has obstructed justice and now he is obstructing Congress. I implore the Senator to please call for an impeachment inquiry. If Trump is not held accountable for his crimes, these serial outrages will continue until he stumbles into a war.
Thank you."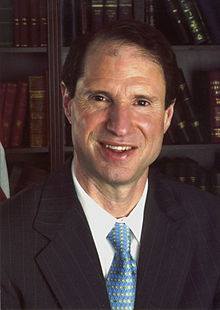 SENATOR RON WYDEN
Portland: (503) 326-7525, DC: (202) 224-5244
Salem: (503) 589-4555, Eugene: (541) 431-0229
Medford: (541) 858-5122, Bend: (541) 330-9142
La Grande: (541) 960-7691
https://www.wyden.senate.gov/contact/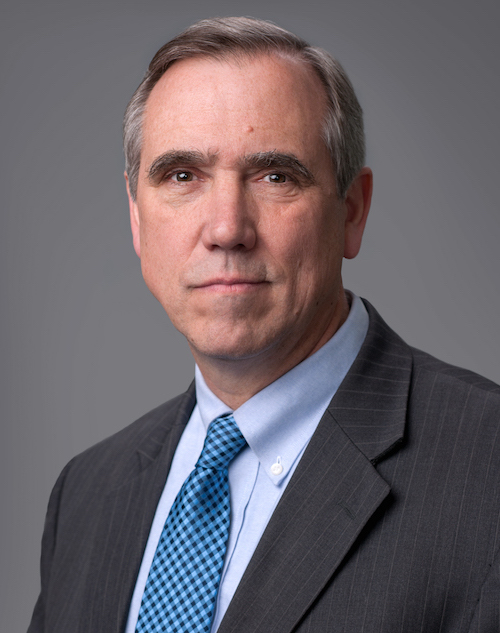 SENATOR JEFF MERKLEY
Portland: (503) 326-3386, DC: (202) 224-3753
Salem: (503) 362-8102, Eugene: (541) 465-6750
Medford: (541) 608-9102, Bend: (541) 318-1298
Pendleton: (541) 278-1129
https://www.merkley.senate.gov/contact/
---
ORD2 Indivisible 2020 Fundraising Campaign
As we approach what will be the most important election of our lifetimes, ORD2 Indivisible wants to be in a secure financial position to help engage as many voters in our district in the election process as possible. To accomplish this goal we are conducting the ORD2 Indivisible 2020 fundraising campaign.
The next 20 people who donate $20 (or more) will receive a prize!
Please make an online donation by clicking on the 2020 image below:
To make a donation by check, please make the check payable to ORD2 Indivisible and mail to:
ORD2 Indivisible
P.O. Box 1242, Phoenix, OR 97535
---
CNN, June 23, 2019: "Media fatigue over assault accusations against Trump?"      https://www.cnn.com/videos/business/2019/06/23/media-fatigue-over-assault-accusations-against-trump.cnn
New York Review of Books, Nov. 10, 2016: "Autocracy: Rules for Survival" https://www.nybooks.com/daily/2016/11/10/trump-election-autocracy-rules-for-survival/
USA Today, June 24, 2019: "Writer E. Jean Carroll accuses Trump of rape. Why are we so reluctant to talk about it?" https://www.usatoday.com/story/news/nation/2019/06/24/trump-rape-accusation-e-jean-carroll-new-book/1550441001/
WNYC Studios, On the media (transcript), January 21, 2018: "Masha Gessen on Outrage Fatigue in Trump's America" https://www.wnycstudios.org/story/outrage-fatigue-trumps-america
The American Conservative, Feb. 13, 2017: "Trump Outrage Fatigue" https://www.theamericanconservative.com/dreher/trump-outrage-fatigue/
https://ord2indivisible.org/wp-content/uploads/2019/06/impeachment-rally.jpg
450
450
CTA Team
https://ord2indivisible.org/wp-content/uploads/2017/06/ord2Logo-300x105.png
CTA Team
2019-06-25 06:57:06
2019-06-25 06:57:06
CALL TO ACTION: Don't Let Trump Hide His Crimes (June 25, 2019)