Call to Action: August 30, 2018
DAYS UNTIL MID-TERM BALLOTS WILL BE MAILED: 48
DAYS UNTIL MID-TERM BALLOTS ARE DUE:
68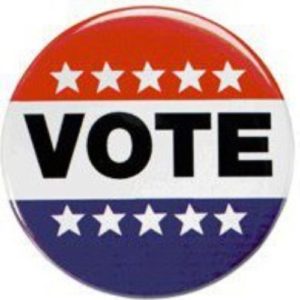 STOP KAVANAUGH
PEOPLE AND THE ENVIRONMENT FIRST
---
If confirmed, Brett Kavanaugh will continue the Supreme Court's predisposition to favor corporate interests. Kavanaugh's record of hostility towards federal regulations that protect individuals and the environment is well-established. He has invalidated EPA protections against mercury, toxic emissions, air pollution that crosses state lines, and the greenhouse gases linked to global climate change. According to the Sierra Club's president, Kavanaugh is "an extreme ideologue who has time and again proven himself hostile to common-sense environmental safeguards."
We are now seeing some effects of world-wide climate change. The last four summers have been the hottest on record. The amount of land lost to forest fires each year in the Pacific Northwest has increased by nearly 5000 percent since the early 1970s. We simply cannot have another Justice who places business interests over both the environment and the protection of individuals' well-being by eviscerating environmental protections.
More broadly, Kavanaugh has questioned reviewing courts' deference to regulatory agencies' interpretation of the regulations they administer. If that principle, the well-settled "Chevron Doctrine," is overturned, many more protective regulations will be invalidated.
We rely on the Supreme Court to be the final arbiter of justice!
Stop Judicial Extremist Kavanaugh!
---
**ACTION ONE:
CALL OUR SENATORS**
SAMPLE SCRIPT FOR MERKLEY AND WYDEN:
"My name is [–] and I'm a constituent and voter from [city], Oregon [zip code]. I am calling to thank Senator [*] for his continued opposition to the nomination of Brett Kavanaugh. If Kavanaugh is confirmed, business interests will triumph over both environmental protections and common-sense safeguards against corporate overreach. Kavanaugh's nomination MUST BE DEFEATED! Thank you."
SENATOR RON WYDEN 
Portland: (503) 326-7525, DC: (202) 224-5244
Salem: (503) 589-4555, Eugene: (541) 431-0229
Medford: (541) 858-5122, Bend: (541) 330-9142
La Grande: (541) 960-7691
https://www.wyden.senate.gov/contact/
SENATOR JEFF MERKLEY 
Portland: (503) 326-3386, DC: (202) 224-3753
Salem: (503) 362-8102, Eugene: (541) 465-6750
Medford: (541) 608-9102, Bend: (541) 318-1298
Pendleton: (541) 278-1129
---
**ACTION TWO:

ELECT A NEW CONGRESS**
https://ord2indivisible.org/wp-content/uploads/2018/08/Kava-Not-e1535377587198.jpg
450
600
CTA Team
https://ord2indivisible.org/wp-content/uploads/2017/06/ord2Logo-300x105.png
CTA Team
2018-08-30 06:22:32
2018-08-30 06:22:32
Call to Action: August 30, 2018