CALL TO ACTION #766: Time for a Robust Impeachment Inquiry (September 25, 2019)
---

404 Days
Until the 2020 Election
---
TIME FOR A ROBUST
IMPEACHMENT INQUIRY
---
"Today I'm announcing the House of Representatives is moving forward with an official impeachment inquiry. The actions of the Trump presidency revealed dishonorable facts of the President's betrayal of his oath of office, betrayal of national security and betrayal of the integrity of our elections."    — Speaker Nancy Pelosi 
"Full speed ahead!"– Rep. Nadler, Chair of the Judiciary Committee
We are at the end of the beginning.
From here forward the fight for democracy intensifies.  
  
Our job now is to push for a robust process. That means Congress needs to move quickly, with purpose and a laser focus: 
Immediate robust, expansive hearings under one committee, fed by multiple committees with subject matter expertise. 
Questions by professional prosecutors, so that Congress and the public get a clear picture of Trump's repeated abuse of power. 
Call our Members of Congress – thank the ones that supported impeachment hearings. Then take a minute to appreciate what you've done to resist Trump's corruption, lies, and abuses of power. Every call you made, every town hall you attended, every letter, every canvass, every contribution mattered.
You are essential!
You made a difference!
THANK YOU!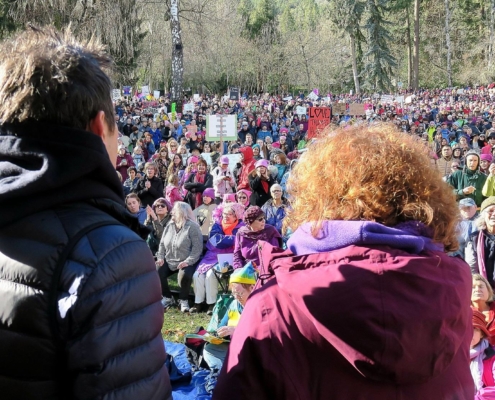 ---
**ACTION ONE:

CALL OUR SENATORS**
SAMPLE SCRIPT FOR SENATORS MERKLEY AND WYDEN:
"My name is [–] and I'm a constituent from [town/city], Oregon [zip code]. I am calling . . .
. . . to thank you for speaking forcefully for an impeachment inquiry. Thank you for voting for the release of the whistleblower's complaint. I hope this is the end of the beginning, and that now the House will conduct a strong and speedy inquiry. Please continue to support the House and prepare for decisive votes in the Senate if and when articles of impeachment are referred.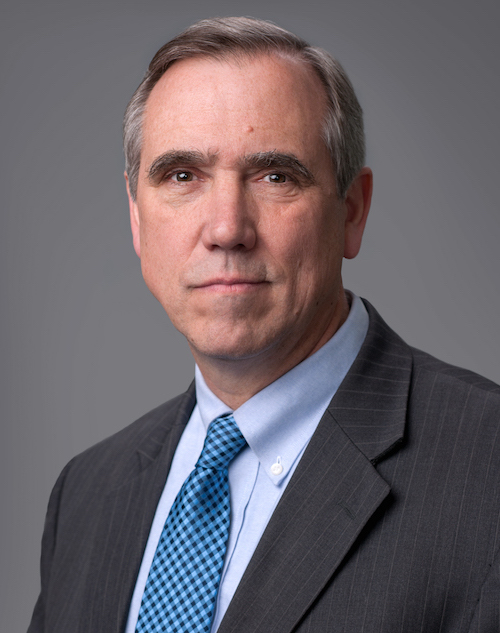 SENATOR JEFF MERKLEY
Portland: (503) 326-3386, DC: (202) 224-3753
Salem: (503) 362-8102, Eugene: (541) 465-6750
Medford: (541) 608-9102, Bend: (541) 318-1298
Pendleton: (541) 278-1129
https://www.merkley.senate.gov/contact/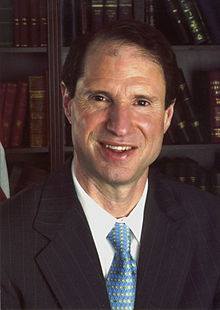 SENATOR RON WYDEN
Portland: (503) 326-7525, DC: (202) 224-5244
Salem: (503) 589-4555, Eugene: (541) 431-0229
Medford: (541) 858-5122, Bend: (541) 330-9142
La Grande: (541) 960-7691
https://www.wyden.senate.gov/contact/
---
**ACTION TWO:

CALL COMPLICIT GREG WALDEN**
SAMPLE SCRIPT FOR WALDEN:
"My name is [–] and I'm a constituent from [town/city], Oregon [zip code]. I am calling . . .
. . . because the moment of truth is here. Our Congress has begun an impeach inquiry into Trump's already acknowledged attempt to persuade the Ukrainian president to investigate a political opponent.  He also tried to purvey a false narrative about Joe Biden's actions.  It should be obvious to Greg Walden now that putting country before party is the only moral stance. Please tell Greg that I expect him to stand up for the Constitution, and against Trump's betrayal of his oath of office if articles of impeachment come out of the inquiry.
Through Greg's actions and inactions — the silence is deafening— he continues to signal that he fully supports Trump, regardless of how much damage Trump is doing to our democracy and to world stability. Know that we are still here, we will hold him accountable, we are working to flip his seat BLUE — #2020IsNow!
---
ORD2 Indivisible 2020 Fundraising Campaign
As we approach what will be the most important election of our lifetimes, ORD2 Indivisible wants to be in a secure financial position to help engage as many voters in our district in the election process as possible. To accomplish this goal we are conducting the ORD2 Indivisible 2020 fundraising campaign.
The next 20 people who donate $20 (or more) will receive a prize!
Please make an online donation by clicking on the 2020 image below: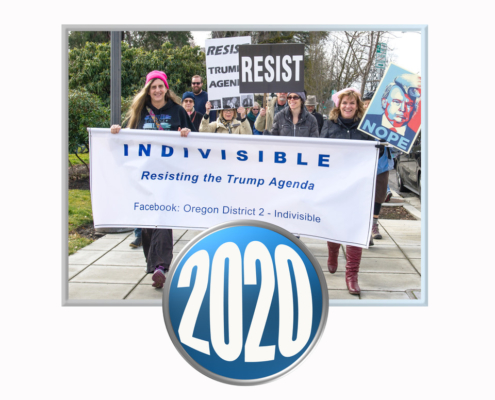 To make a donation by check, please make the check payable to ORD2 Indivisible and mail to:
ORD2 Indivisible
P.O. Box 1242, Phoenix, OR 97535
https://ord2indivisible.org/wp-content/uploads/2019/09/4-the-people-2-e1569418587847.jpg
267
400
CTA Team
https://ord2indivisible.org/wp-content/uploads/2017/06/ord2Logo-300x105.png
CTA Team
2019-09-25 06:42:08
2019-09-25 06:42:08
CALL TO ACTION #766: Time for a Robust Impeachment Inquiry (September 25, 2019)