Call to Action: August 13, 2018
DAYS UNTIL MID-TERM BALLOTS WILL BE MAILED:
65
DAYS UNTIL MID-TERM BALLOTS ARE DUE:
85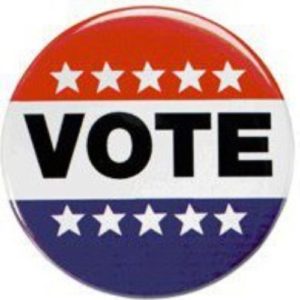 ---
STOP AGGRESSIVE VOTER PURGING
---
Instead of focusing on non-existent voter fraud, our government should be promoting more voter turnout:
Allowing voting by mail
Opening polling sites on weekends
Automatically registering voters
Making voting accessible to people with disabilities
Instead, more voters are likely to find their names erased from the rolls thanks to two Supreme Court rulings and an administration that's pushing the myth of widespread voting among non-citizens.
Voter purges accelerated 33% in 2014-16, cutting almost 4 million more voters than a decade ago.
The increase coincided with the Supreme Court decision to end monitoring under the Voting Rights Act of states with a history of racial barriers to voting.
Sessions' Dept. of Justice switched sides and helped persuade the Supreme Court to uphold Ohio's aggressive purge of its voting rolls.
The DOJ also increased pressure to purge by asking 44 states to explain how they maintain voter rolls.
We call on Congress to pass two bills:
---
**ACTION ONE:

CALL OUR SENATORS**
---
SAMPLE SCRIPT FOR SENATOR WYDEN:
(Leave a message if you can't get through)
"My name is [-]. I am a constituent and I and live in [-], Oregon ZIP code [-]. I am calling because I am deeply concerned about barriers to voting. I want to thank Senator Wyden for introducing the PAVE Act (S3049) and urge that he work hard to make sure it is passed. Also, I want him to push for passage of the Voter Empowerment Act (S1437).  Thank you."
SENATOR RON WYDEN 
Portland: (503) 326-7525, DC: (202) 224-5244
Salem: (503) 589-4555, Eugene: (541) 431-0229
Medford: (541) 858-5122, Bend: (541) 330-9142
La Grande: (541) 960-7691
https://www.wyden.senate.gov/contact/
SAMPLE SCRIPT FOR SENATOR MERKLEY:
(Leave a message if you can't get through)
"My name is [-]. I am a constituent and I and live in [-], Oregon ZIP code [-]. I am calling because I am deeply concerned about barriers to voting. I want to thank Senator Merkley for co-sponsoring the PAVE Act (S3049) and urge that he work hard to make sure it is passed. Also, I want him to push for passage of the Voter Empowerment Act (S1437).  Thank you."
SENATOR JEFF MERKLEY 
Portland: (503) 326-3386, DC: (202) 224-3753
Salem: (503) 362-8102, Eugene: (541) 465-6750
Medford: (541) 608-9102, Bend: (541) 318-1298
Pendleton: (541) 278-1129
https://www.merkley.senate.gov/contact/
---
**ACTION TWO:

CALL TRUMP ENABLER GREG WALDEN**
---
SAMPLE SCRIPT:
(Leave a message if you can't get through)
"My name is [-]. I am a constituent and I and live in [-], Oregon ZIP code [-]. I am calling because I am deeply concerned about barriers to voting. I ask Greg Walden to transcend party lines and co-sponsor the PAVE Act (HR 6093) and the Voter Empowerment Act (HR 12). As Walden knows, Oregon successfully uses paper ballots and is a model for fair elections. Please ask him to act as a representative of his Oregon constituents and be a leader in standing up for nationwide equal access to voting, and work with his Republican colleagues to pass both laws. Thank you."
COMPLICIT GREG WALDEN
DC (202) 225-6730, Medford: (541) 776-4646,
Bend (541) 389-4408, La Grande (541) 624-2400
https://walden.house.gov/contact-greg/email-me
---
**ACTION THREE:

LET'S TAKE CONTROL OF CONGRESS IN THE MIDTERMS!**
---
1. Make sure you and everyone you know is registered to vote: www.iwillvote.com 
2. Help take back the Senate and adopt a vulnerable blue senator in a red state. Do something every month to help their election. www.roadto2018.com 
3. Do what you can to support Jamie McLeod-Skinner as she continues with her campaign to replace Walden in Oregon District 2's seat in the U.S. House of Representatives! https://jamiefororegon.com/ 
4. Make a plan for the last weekend of midterms: www.thelastweekend.org
https://ord2indivisible.org/wp-content/uploads/2018/08/We-The-People-Vote-e1533857740222.jpg
402
600
CTA Team
https://ord2indivisible.org/wp-content/uploads/2017/06/ord2Logo-300x105.png
CTA Team
2018-08-13 06:48:59
2018-08-14 06:51:41
Call to Action: August 13, 2018