54

 Days until the Senate Runoff Election in Georgia!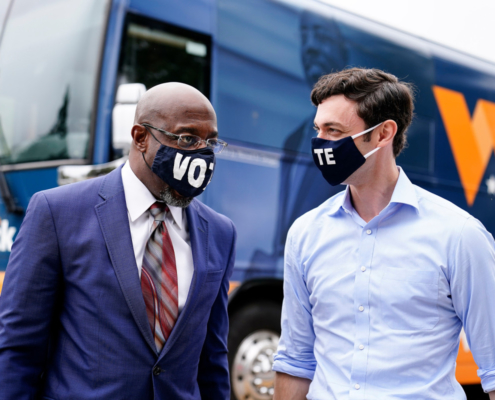 ---
***Today's Call To Action***
Demand Timely Power Transition
Get COVID Battle Started

---
For the first time since this pandemic began, we are on the verge of a nationally coordinated effort to combat it.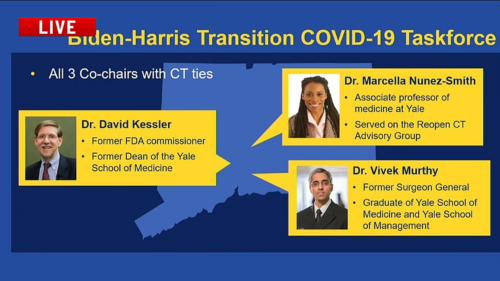 The Biden-Harris plan includes:
Increased testing and tracing, partly by establishing a US Public Health Job Corps mobilizing 100,000 Americans
Acting to fully supply current PPE needs and replenish stockpiles
Providing funding and assistance to local governments
Investing in vaccine manufacture with open, uncensored scientific review of vaccine safety and efficacy, and safe, equitable distribution
Providing clear, consistent, evidence-based national guidance to help us protect ourselves and our communities
Revitalizing the CDC so it's scientists are back in control of studying and combating COVID as well as any other disease threatening our health
Rebuilding and expanding programs aimed at pandemic preparedness and response dismantled by Trump
Reengaging with the world and rejoining the World Health Organization
Establishing a Racial and Ethnic Disparities Task Force to confront the systemic racism that puts black and brown people at such a greatly higher risk from COVID-19 and all health dangers.
President-elect Biden has a strategy to fight COVID-19 based on science and implemented by scientists and health care professionals.

We need to help end the unprecedented obstruction of the peaceful transition of power so that the Biden-Harris team can get to work implementing that strategy as quickly as possible.
Call Congress!
Insist on Peaceful Power Transition!
---
**ACTION ONE:

CALL OUR U.S. SENATORS

**

SAMPLE SCRIPT FOR SENATOR MERKLEY AND WYDEN:

"My name is [–] and I'm a constituent from [city], Oregon [zip code]. 

I want to thank the Senator for calling out the Trump administration for putting politics before public health in their mishandling of the pandemic response. I am asking him to insist that Trump and his GOP enablers end their dangerous and unprecedented obstruction of the peaceful transition of power. I want President-elect Biden to hit the ground running in January to finally implement a national plan to combat COVID-19.

Thank you."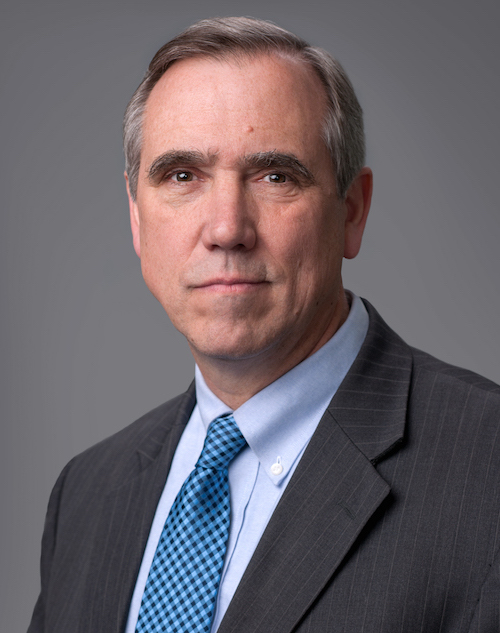 SENATOR JEFF MERKLEY
Portland: (503) 326-3386, DC: (202) 224-3753
Salem: (503) 362-8102, Eugene: (541) 465-6750
Medford: (541) 608-9102, Bend: (541) 318-1298
Pendleton: (541) 278-1129
https://www.merkley.senate.gov/contact/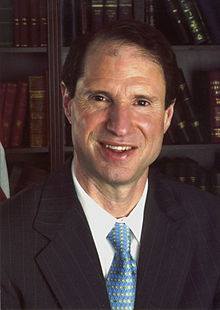 SENATOR RON WYDEN
Portland: (503) 326-7525, DC: (202) 224-5244
Salem: (503) 589-4555, Eugene: (541) 431-0229
Medford: (541) 858-5122, Bend: (541) 330-9142
La Grande: (541) 960-7691
https://www.wyden.senate.gov/contact/
---
**ACTION TWO:

CALL COMPLICIT GREG WALDEN**
---
**ACTION THREE:

BE AN ACTIVIST

**
November 13, 12:30 p.m. – 1:00 p.m.
Ongoing every Monday, Wednesday and Friday
#MyORHealth  Support is available for Oregon's "helpers"
Lines for Life has created a Virtual Wellness Room to offer support to helpers, mental health professionals, first responders, social workers and anyone considered an essential worker during the COVID-19 pandemic in Oregon. Each check-in call will have a facilitator to guide the conversation.
"We at Lines for Life want to thank you for all the work you do to keep our communities safe," the organization said. "We are offering a place for helpers to exchange stories of hope and areas of need. We especially want to hear what things are coming up for you personally and explore how we can cheer one another on to continue the good work you are already doing. We ultimately want to create space to breathe out stress and breathe in hope."
The meetings are held using Zoom conference calls from 12:30 p.m. to 1 p.m. every Monday, Wednesday and Friday at this link: https://zoom.us/j/4848426773.  Please share this invite with anyone in your network of Oregon helpers.
https://ord2indivisible.org/wp-content/uploads/2020/11/ep-19-leadership-continuity-the-peaceful-transition-of-power.jpg
294
624
CTA Team
https://ord2indivisible.org/wp-content/uploads/2017/06/ord2Logo-300x105.png
CTA Team
2020-11-12 06:58:31
2020-11-12 07:03:30
CALL TO ACTION #1049: Demand Timely Power Transition; Get COVID Battle Started (November 12, 2020)