Call to Action: October 19, 2018
 BALLOTS ARE

ARRIVING!
DAYS UNTIL BALLOTS DUE:
18

---
SAVE AMERICA!
CALL! COMMENT! VOTE!
---
Now is the time to show the power of people over money. Trump may have $100 million in re-election funds and the Saudis may be sending millions to this Administration, but we have the POWER OF THE PEOPLE to call, comment, and vote!
Call Congress to help those who are suffering.  Thousands of migrants are detained in concentration camps at the border and the Trump administration is considering separating families again.
Comment in opposition to proposed anti-immigrant rules that will allow for the indefinite detention of migrant children and limit immigrants' access to food stamps and Medicaid, forcing them to go hungry and fall sick.
Vote for a new Congress that will check Trump and protect our healthcare and safety net.  Vote for a new Congress that will be humane towards immigrants and work for a tax policy for that helps all of us, not just corporations and donors.
Vote – because lives depend on it!

---
**ACTION ONE:

CALL OUR SENATORS**
SAMPLE SCRIPT FOR SENATORS WYDEN AND MERKLEY:
"My name is [Name]. I am a constituent and voter living in ZIP code [number]. I am calling because I am deeply concerned Congress left for recess when families are still separated, and children are traumatized. Now Trump is talking about separating families again.  They do this because Congress has taken no action. I ask that the Senator to 1) work to pass the Senate REUNITE Act 2) hold hearings on what is happening at the border, 3) make sure no taxpayer money goes to fund a wall, and 4) call for the resignation of Stephen Miller. Thank you."
Portland: (503) 326-7525, DC: (202) 224-5244
Salem: (503) 589-4555, Eugene: (541) 431-0229
Medford: (541) 858-5122, Bend: (541) 330-9142
La Grande: (541) 960-7691
https://www.wyden.senate.gov/contact/
SENATOR JEFF MERKLEY 
Portland: (503) 326-3386, DC: (202) 224-3753
Salem: (503) 362-8102, Eugene: (541) 465-6750
Medford: (541) 608-9102, Bend: (541) 318-1298
Pendleton: (541) 278-1129
https://www.merkley.senate.gov/contact/
---
**ACTION TWO:

CALL COMPLICIT GREG WALDEN**

SAMPLE SCRIPT FOR WALDEN:

"My name is [Name]. I am a constituent and voter living in ZIP code [number]. I am calling because I am deeply concerned Congress left for recess when families are still separated, and children are traumatized. Now Trump is talking about separating families again—and Greg Walden says nothing!  Trump's regime does this because Congress has taken no action. Will Mr. Walden find his humanity and 1) work to pass the House REUNITE Act 2) hold hearings on what is happening at the border, 3) make sure no taxpayer money goes to fund a wall, and 4) call for the resignation of Stephen Miller? Common decency demands that he take action! Thank you."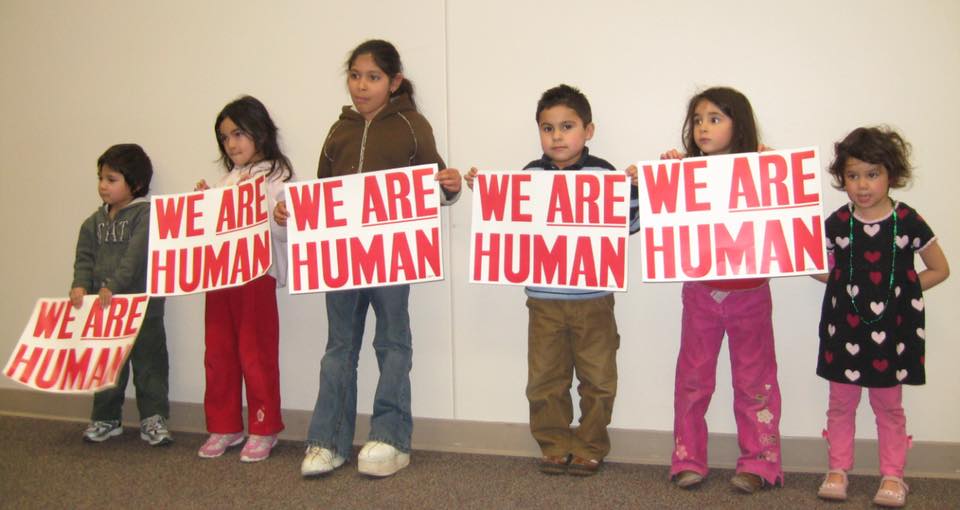 COMPLICIT GREG WALDEN
DC (202) 225-6730, Medford: (541) 776-4646,
Bend (541) 389-4408, La Grande (541) 624-2400
https://walden.house.gov/contact-greg/email-me
---
**ACTION THREE:

OPPOSE ANTI IMMIGRANT RULES TO ALLOW INDEFINITE DETENTION OF CHILDREN AND TO LIMIT IMMIGRANTS' ACCESS TO SAFETY NET PROGRAMS**
---
**ACTION FOUR: 

VOTE BLUE

DOWN THE ENTIRE BALLOT**
https://ord2indivisible.org/wp-content/uploads/2018/04/Blue-Wave.jpg
600
600
CTA Team
https://ord2indivisible.org/wp-content/uploads/2017/06/ord2Logo-300x105.png
CTA Team
2018-10-19 06:54:21
2018-10-19 06:54:22
Call to Action: October 19, 2018