Call to Action: August 2, 2018
DAYS UNTIL MID-TERM BALLOTS WILL BE MAILED:
76
DAYS UNTIL MID-TERM BALLOTS ARE DUE:
96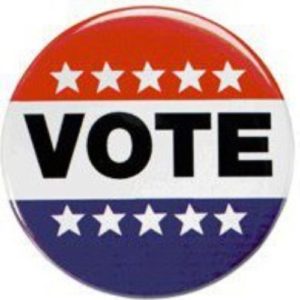 ---
CONGRESS MUST REFUSE TO ACT ON ANY TRUMP NOMINATIONS
---
Recent events overwhelmingly support many Americans' beliefs that the Trump campaign conspired with the Russians to influence the outcome of the 2016 election. Trump's subsequent attempts to prevent the investigation of Russian interference amounts to obstruction of justice.
May 16: GOP-led Senate Committee concludes Putin ordered Russian intelligence to help Trump win the election
July 14: Special Counsel indicts 12 Russian agents, outlining actions over 9+ months of activity intended to aid the Trump campaign and damage Clinton's
July 17: Trump's subservience to Putin in Helsinki, which Sen. McCain called "one of the most disgraceful performances by an American president in memory," strongly suggests, as Sen. Merkley observed, that Trump is compromised.
July 22: Trump's attorney says Trump knew beforehand of his son's meeting with a Russian lawyer who promised dirt on Clinton
Trump's campaign was aided by intelligence agents of a foreign power, arguably making both his election and his nominees illegitimate. If he's later impeached or criminally indicted, undoing the damage caused by the confirmation of executive nominees will be difficult.
But, undoing the damage will be impossible if his judicial nominees are confirmed.
Unless the Senate postpones all confirmation hearings until the Mueller investigation is complete, our judicial system will lose its legitimacy.
---
**ACTION ONE:

CALL OUR SENATORS**

SAMPLE SCRIPT FOR MERKLEY AND WYDEN:
(Leave a message if you can't get through)

"My name is [–] and I'm a constituent from [city], Oregon [zip code]. I am calling to ask the Senator use all means necessary to stop Senate consideration of all Trump executive and judicial nominees, including Brett Kavanaugh, until after Mueller completes his investigation. Trump's election and his nominees are illegitimate. It will be impossible to reverse these appointments, and our court system will be forever tainted. Thank you."

SENATOR JEFF MERKLEY 

Portland: (503) 326-3386, DC: (202) 224-3753

Salem: (503) 362-8102, Eugene: (541) 465-6750

Medford: (541) 608-9102, Bend: (541) 318-1298

Pendleton: (541) 278-1129

https://www.merkley.senate.gov/contact/


SENATOR RON WYDEN 

Portland: (503) 326-7525, DC: (202) 224-5244

Salem: (503) 589-4555, Eugene: (541) 431-0229

Medford: (541) 858-5122, Bend: (541) 330-9142

La Grande: (541) 960-7691

https://www.wyden.senate.gov/contact/
---
**ACTION TWO:

REMEMBER THE MIDTERMS**
Based on the information we already have, it is clear that Trump is an illegitimate president who should have never had the right to appoint his cronies to either executive or judicial positions. It is also clear that the majority in the Senate has abdicated its constitutionally-mandated role of meaningful "advise and consent." 
If these things trouble you, resist. Make sure you and everyone you know is registered to vote and that every congressional candidate is willing to promise to carry out his/her constitutional responsibilities and restore Congress to its rightful role as a co-equal branch of government. 
The 2018 elections will be the most important in our lifetimes. To save democracy and protect our commitment to a just society, no one can afford to sit on the sidelines.
Learn more about Jamie McLeod-Skinner, candidate for the Oregon District 2 US House of Representatives seat, https://jamiefororegon.com/
---
**ACTION THREE:

 SHARE YOUR HEALTH CARE, MEDICAID / MEDICARE STORY**
How has Medicaid and Medicare affected you and your family? We'd love to know.
We ask that you record a short 1- to 2-minute video with your health care stories that we can share. Another option, should you prefer, is to use this template to write a letter to our MOC's with your health care testimonials.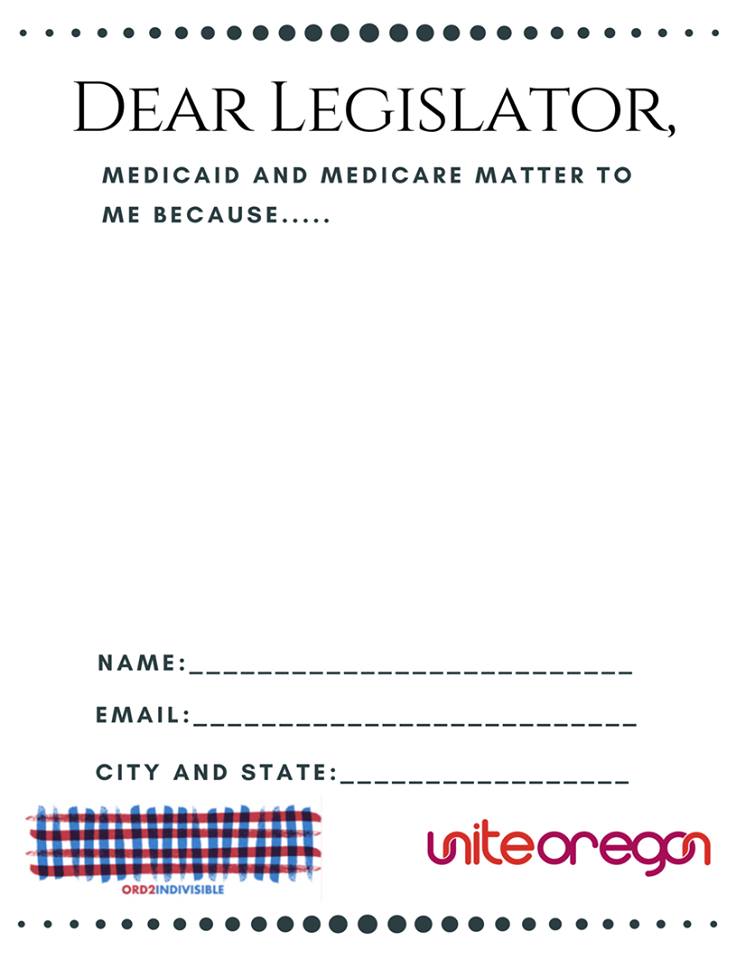 When you have completed your videos and letters, please send copies to us at and/or post them on Facebook Messenger, whichever is easier for you.
Our plan is to share the videos and letters as far and wide as we can, reaching out to others so they know how critically important health care and the Medicaid & Medicare programs are in the lives of millions.
---
SOURCES:
https://www.salon.com/2018/07/14/trumps-presidency-is-illegitimate/
https://slate.com/news-and-politics/2018/07/michael-cohen-russia-meeting-donald-trump-could-be-on-the-hook-for-conspiracy.html
https://www.washingtonpost.com/news/the-fix/wp/2018/08/01/mueller-is-looking-at-trumps-tweets-for-obstruction-of-justice-and-trump-just-handed-him-more-potential-evidence/?utm_term=.085194b0b83e
https://www.huffingtonpost.com/entry/mueller-investigation-trump-russia-probe_us_5b4cdda5e4b0e7c958fe3141
https://www.thedailybeast.com/robert-mueller-must-finish-investigating-before-trump-gets-his-supreme-court-pick
https://www.npr.org/2018/07/17/629601233/trumps-helsinki-bow-to-putin-leaves-world-wondering-whats-up
https://ord2indivisible.org/wp-content/uploads/2018/08/DSC_2250--e1533216704426.jpg
398
600
CTA Team
https://ord2indivisible.org/wp-content/uploads/2017/06/ord2Logo-300x105.png
CTA Team
2018-08-02 06:37:26
2018-08-02 06:42:24
Call to Action: August 2, 2018