DAYS UNTIL MID-TERM BALLOTS WILL BE MAILED:
68
DAYS UNTIL MID-TERM BALLOTS ARE DUE:
88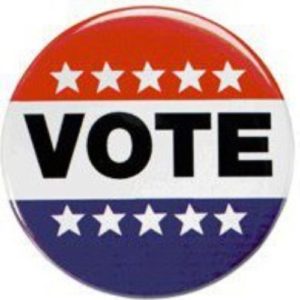 ---
KAVANAUGH WON'T REIN IN TRUMP;
HE MUST BE STOPPED
---
Brett Kavanaugh, the nominee least likely to support Trump's indictment, was nominated by the same Trump who attacks the FBI/Justice Department/Mueller's "witch hunt," and dangles pardons to potential witnesses. Kavanaugh was chosen precisely because he'll shield Trump from accountability for his crimes and ignore excessive assertions of executive authority and the blatant disregard for the separation of powers.
Kavanaugh believes the Constitution gives the president direct, unbridled control over every instrument of executive power (unitary-executive theory), requiring courts to actively rein in an "administrative state." He believes:
the president can't be indicted — only impeached— for criminal acts
presidents have wide latitude to hire/fire special counsels/Administrative Law Judges/executive department heads
while president, the person is excused from the burdens of ordinary citizenship, such as responding to civil lawsuits/criminal investigations
presidents need not enforce a statute they believe to be unconstitutional
The next Supreme Court will likely decide key legal/constitutional issues concerning Trump and his scandals:
Should a sitting president be immune from criminal processes, such as investigation and indictment?
Is a special counsel constitutional? Can a president fire a special counsel?
May pending civil lawsuits proceed?
What about emoluments cases?
Kavanaugh's confirmation almost guarantees Trump's possible complicity in Russian cyber attacks on the democratic process won't be exposed or punished.
To save our democracy from would-be Emperor Trump,
we must stop this nomination!
---
***ACTION ONE:

CALL OUR SENATORS***
SAMPLE SCRIPT FOR SENATORS MERKLEY AND WYDEN:
(Leave a message if you can't get through)
"My name is [–] and I'm a constituent from [city], Oregon [zip code]. I am calling to thank you for your continued opposition to the nomination of Brett Kavanaugh. As a nation, we cannot afford to have him on the Supreme Court, where he'll likely push to shield Trump from accountability for his corruption and crimes. Please keep up your efforts to obtain all his records — especially those from his time as staff secretary to President Bush where he honed his unitary-executive theory — and to defeat his nomination. Thank you."
SENATOR JEFF MERKLEY 
Portland: (503) 326-3386, DC: (202) 224-3753
Salem: (503) 362-8102, Eugene: (541) 465-6750
Medford: (541) 608-9102, Bend: (541) 318-1298
Pendleton: (541) 278-1129
https://www.merkley.senate.gov/contact/
SENATOR RON WYDEN 
Portland: (503) 326-7525, DC: (202) 224-5244
Salem: (503) 589-4555, Eugene: (541) 431-0229
Medford: (541) 858-5122, Bend: (541) 330-9142
La Grande: (541) 960-7691
https://www.wyden.senate.gov/contact/
---
***ACTION TWO:

WORK TO STOP KAVANAUGH AND REMEMBER FOR THE MIDTERMS***
Sign up for a calling shift to #SaveSCOTUS with Indivisible Guide. Call key voters in Arizona, Mississippi, Nevada, Tennessee and Texas and help them tell their Senators to vote No on Kavanaugh   https://www.indivisible.org/save-scotus/
Help take back the Senate and adopt a vulnerable blue senator in a red state. Bring to their attention Red State Democrats Have No Good Reason to Vote for Brett Kavanaugh. Do something every month to help their election. roadto2018.com
---
***ACTION THREE: GET READY FOR THE MIDTERM ELECTION***
Make sure you and everyone you know is registered to vote. 
Join the ORD2 Indivisible team of volunteers. We Need You! Send an e-mail to  letting us know what you'd like to do or to learn more about our volunteer opportunities and needs.
Learn more about Jamie McLeod-Skinner, candidate for the Oregon District 2 US House of Representatives seat, https://jamiefororegon.com/
Attend a Canvassing Training Session!  There will be two sessions this Saturday, August 11.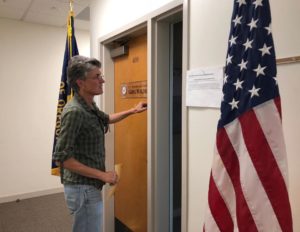 ---
SOURCES:
https://ord2indivisible.org/wp-content/uploads/2017/04/10-George-Rubaloff-1-e1533907807266.jpg
399
600
CTA Team
https://ord2indivisible.org/wp-content/uploads/2017/06/ord2Logo-300x105.png
CTA Team
2018-08-10 06:40:55
2018-08-10 06:57:28
Call to Action: August 10, 2018