DAYS UNTIL MID-TERM BALLOTS WILL BE MAILED:
75
DAYS UNTIL MID-TERM BALLOTS ARE DUE:
95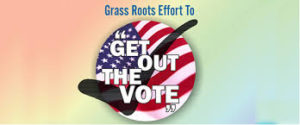 ---
KAVANAUGH COULD END HEALTH CARE AS WELL AS ABORTION RIGHTS
---
"Nominating Kavanaugh was another move to take away millions of Americans' health care coverage."  – Sen. Ron Wyden 
Trump has tried over and over to end the ACA and Kavanaugh has argued that a President can decline to enforce a statue even if a court upholds its constitutionality. 
A case seeking to declare pre-existing conditions protection unconstitutional and end the prohibition against charging higher rates for sicker people may come before the Supreme Court. In an act of sabotage, Trump's Justice Department joined the 20 states suing the government.
Another case seeks to stop states from imposing work requirements on Medicaid recipients—a policy the administration encourages states to adopt.

 
Regarding abortion, Kavanaugh believes that the courts wrongly decided Roe v. Wade. Case closed. 
Our Senators are on the forefront of opposing Kavanaugh's nomination. They need our calls of support. Even more, we need to: 
encourage voters

in red states to tell their Senators to vote no.

 

donate and volunteer

in the mid-term election for a Senate that won't confirm judges who will gut health care and end a woman's rights over her own body.

 
---
**ACTION ONE:

CALL OUR SENATORS**

SAMPLE SCRIPT FOR SENATORS MERKLEY AND WYDEN:
(Leave a message if you can't get through)

"My name is [–] and I'm a constituent from [city], Oregon [zip code]. Please tell the Senator that I oppose Brett Kavanaugh's nomination and want Senator [   ] to do everything possible to stop Kavanaugh's confirmation and to have his records released. Thank you."

SENATOR JEFF MERKLEY 
Portland: (503) 326-3386, DC: (202) 224-3753
Salem: (503) 362-8102, Eugene: (541) 465-6750
Medford: (541) 608-9102, Bend: (541) 318-1298
Pendleton: (541) 278-1129
https://www.merkley.senate.gov/contact/

Portland: (503) 326-7525, DC: (202) 224-5244

Salem: (503) 589-4555, Eugene: (541) 431-0229

Medford: (541) 858-5122, Bend: (541) 330-9142

La Grande: (541) 960-7691

https://www.wyden.senate.gov/contact/
---
**ACTION TWO:

CALL ANYONE YOU KNOW

IN RED STATES**

Especially with these Senators: Collins (ME); Murkowski (AK) Heitcamp (ND), Donnelly (IN), and Manchin (WV). Help them tell their senators to vote no on Kavanaugh.
---
**ACTION THREE:

LET'S TAKE BACK THE SENATE IN THE MIDTERMS!**

Learn how to defend vulnerable Dem Senators https://www.roadto2018.com/senators.html.  

Choose one vulnerable blue senator in a red state and act every month to help them win reelection.
We must reclaim the Senate!

 
The 2018 elections will be the most important in our lifetimes. To save democracy and protect our commitment to a just society, no one can afford to sit on the sidelines.
And on the House side, learn more about Jamie McLeod-Skinner, candidate for the Oregon District 2 US House of Representatives seat, https://jamiefororegon.com/
---
**ACTION FOUR:

 SHARE YOUR HEALTH CARE, MEDICAID / MEDICARE STORY**
How has Medicaid and Medicare affected you and your family? We'd love to know.
We ask that you record a short 1- to 2-minute video with your health care stories that we can share. Another option, should you prefer, is to use this template to write a letter to our MOC's with your health care testimonials.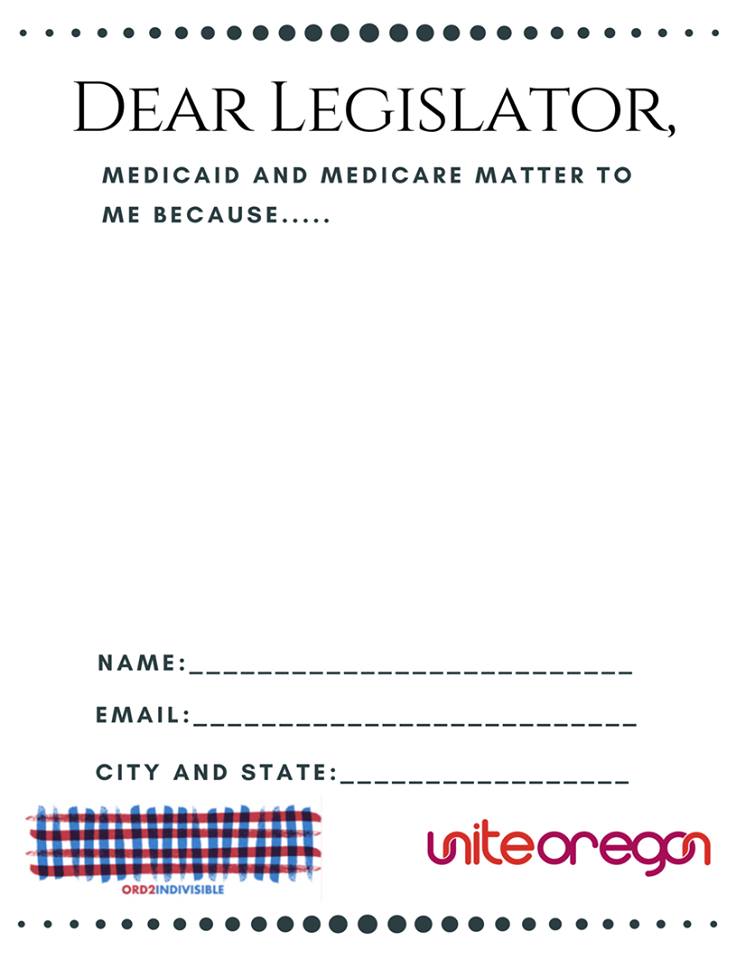 When you have completed your videos and letters, please send copies to us at and/or post them on Facebook Messenger, whichever is easier for you.
Our plan is to share the videos and letters as far and wide as we can, reaching out to others so they know how critically important health care and the Medicaid & Medicare programs are in the lives of millions.
---
SOURCES:
https://www.usatoday.com/story/opinion/2018/07/13/supreme-court-nominee-brett-kavanaugh-could-kill-obamacare-column/778695002/
https://www.washingtonpost.com/opinions/brett-kavanaugh-could-take-an-ax-to-obamacare/2018/07/09/c8817c50-83df-11e8-8f6c-46cb43e3f306_story.html?utm_term=.08866b79baea
https://www.economist.com/democracy-in-america/2018/06/08/the-trump-administration-joins-a-lawsuit-to-shred-obamacare
https://slate.com/news-and-politics/2018/07/brett-kavanaugh-has-a-clear-record-against-roe-v-wade.html
https://www.thedailybeast.com/just-last-year-brett-kavanaugh-suggested-roe-v-wade-was-wrongly-decided
https://ord2indivisible.org/wp-content/uploads/2017/05/18-George-Rubaloff-e1516199767243.jpg
596
600
CTA Team
https://ord2indivisible.org/wp-content/uploads/2017/06/ord2Logo-300x105.png
CTA Team
2018-08-03 06:32:08
2018-08-03 06:32:08
Call to Action: August 3, 2018