CALL TO ACTION #851: WHY WE VOTE – To Ensure the Election of Public Servants Who Defend the Constitution (February 6, 2020)

271 Days
Until the November 3rd Election
---
WHY WE VOTE:  TO ENSURE THE ELECTION OF PUBLIC SERVANTS WHO DEFEND THE CONSTITUTION
---
Despite compelling evidence, Trump's Republican Senate voted to acquit him.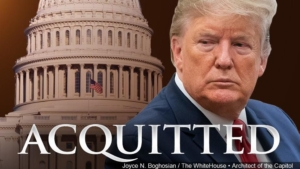 Trump's GOP Senators acknowledged that he attempted to undermine the 2020 election, then claimed only the voters could remove Trump from office in the very election they agree Trump is trying to undermine. AG Barr helped Trump obstruct House investigations, and CJ Roberts failed to enforce the Senate's own trial rules.
Being assured of unanimity prior to the vote, Trump escalated his abuse of power, threatening to use the DOJ to exact retribution against perceived enemies and barring access to news outlets that accurately report his misdeeds. Without consequences, Trump's lawlessness is now unconstrained.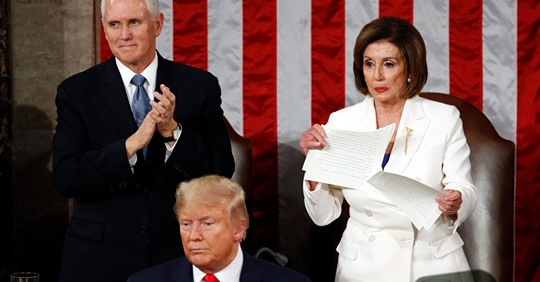 Oregon's congressional delegation stood up for the Constitution. Senators Merkley and Wyden voted to convict. Representatives Blumenauer, Bonamici, DeFazio, and Schrader voted to impeach. Guess who didn't?
ORD2 Indivisible and our resistance partners stood behind our MOCs.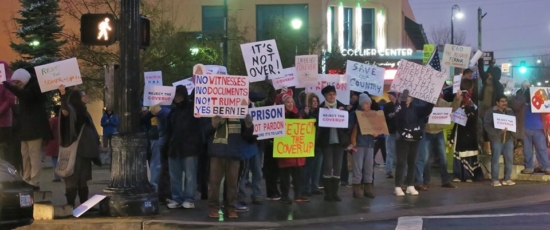 Continue joining us:
To hold Trump and his GOP Senators accountable
In standing up for the Constitution
To elect a President, Senators, and Representatives we can trust to uphold the Constitution
To hold accountable those who don't honor their oath of office, irrespective of party
TOGETHER WE CAN DO IT ALL!
https://ord2indivisible.org/wp-content/uploads/2020/02/Prison-Not-Pardon-e1581000550714.jpg
534
546
CTA Team
https://ord2indivisible.org/wp-content/uploads/2017/06/ord2Logo-300x105.png
CTA Team
2020-02-06 06:53:43
2020-02-06 06:53:43
CALL TO ACTION #851: WHY WE VOTE – To Ensure the Election of Public Servants Who Defend the Constitution (February 6, 2020)