CALL TO ACTION #850: Americans Don't Want a King; Make Your Voice Heard! (February 5, 2020)

272 Days
Until the November 3rd Election
---
AMERICANS DON'T WANT A KING: MAKE YOUR VOICE HEARD
---
This afternoon, GOP Senators will likely crown Trump king of America. They covered up the facts, refused to demand relevant and necessary documents and witnesses, and jammed a sham trial through the Senate—putting Trump above the law. Their actions demonstrate loyalty to him rather than to our Constitution and the rule of law.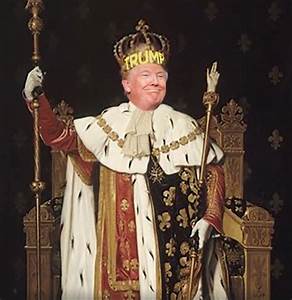 Since Senators haven't yet voted, there's still time to call and encourage our Senators to tell duplicitous GOP colleagues that Americans see through GOP lies, disapprove GOP cowardice, and will send them and Trump packing in November.
The impeachment trial will end, but our MoCs must keep fighting for the rule of law, reminding Americans of Trump's lawlessness and abuses of power, and of the GOP lackeys like Greg Walden who abet this behavior.
The House must continue investigating and releasing evidence covered up by the Senate that informs Americans about Trump's ongoing abuses of power:
Trump's year-long campaign to force Ambassador Yovanovitch from office;
What John Bolton, Lev Parnas and State Department documents demonstrate;
How White House counsel Pat Cipollone's representation of Trump was unethical and materially misleading.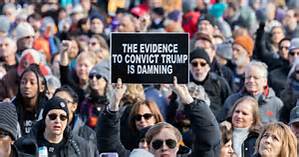 Only continued probing will keep GOP venality before the American people and allow for informed decisions in November's elections. Additional Articles of Impeachment should not be ruled out.
Raise Your Voice!
Fight for the Rule of Law!
The Time is NOW!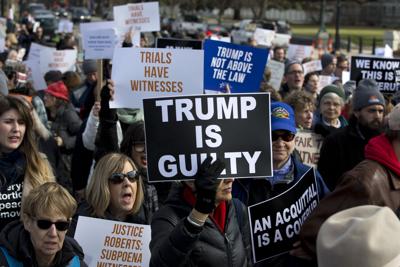 https://ord2indivisible.org/wp-content/uploads/2020/02/impeach-the-mad-king.jpeg
174
421
CTA Team
https://ord2indivisible.org/wp-content/uploads/2017/06/ord2Logo-300x105.png
CTA Team
2020-02-05 10:09:00
2020-02-05 10:09:00
CALL TO ACTION #850: Americans Don't Want a King; Make Your Voice Heard! (February 5, 2020)