CALL TO ACTION #694: To Secure Our Elections Congress Must Pass the PAVE Act and Pursue an Impeachment Inquiry (June 6, 2019)
Announcing our 2020 fundraising campaign!
As we approach what will be the most important election of our lifetimes, ORD2 Indivisible wants to be in a secure financial position to help engage as many voters in our district in the election process as possible. To accomplish this goal we are conducting the ORD2 Indivisible 2020 fundraising campaign.
The next 20 people who donate $20 (or more) will receive a prize!
Please make an online donation by clicking on the 2020 image below:
To make a donation by check, please make the check payable to ORD2 Indivisible and mail to:
ORD2 Indivisible
P.O. Box 1242, Phoenix, OR 97535
---
TO SECURE OUR ELECTIONS CONGRESS MUST PASS THE PAVE ACT AND PURSUE AN IMPEACHMENT INQUIRY
---
Last week Robert Mueller issued the warning that all Americans should be concerned about "multiple, systematic efforts" by Russian operatives to interfere in the 2016 election—attacking election infrastructure, sowing discord on social media, spreading misinformation—all exposed by his investigation.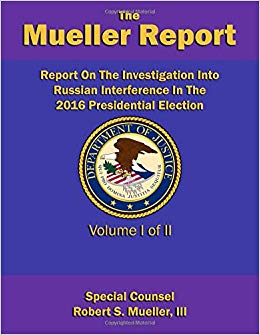 Intelligence officials acknowledge foreign powers sought to influence voters during the recent midterms and their interference will only get worse.
On May 15, Sen. Wyden and 12 Democratic co-sponsors, introduced the Protecting American Votes and Elections (PAVE) Act, which:
mandates paper ballots for all U.S. elections
bans internet, Wi-Fi, cellular connections to voting machines
provides $500 million in grants to states to buy paper-ballot scanning machines
permits federal reimbursement for mandated post-election audits
PAVE will fix election vulnerabilities, secure elections from hackers, give voters confidence in election results.
Rep. Collins, the top GOP member of Judiciary Committee, agreed with Mueller that the "sanctity of our elections must [never] be taken for granted or exposed to foreign threats" and admonished Congress to show American people we're "prioritizing the security of our democratic institutions above partisan posturing."
McConnell, however, won't let the PAVE Act move forward.  
Our MoCs must:
Demand McConnell allow the Senate to act.
Push for an immediate vote in the House to begin impeachment inquiry.
---
**ACTION ONE:

CALL OUR SENATORS

**
SAMPLE SCRIPT FOR SENATORS WYDEN AND MERKLEY:
"My name is [–] and I'm a constituent from [town/city], Oregon [zip code]. I am calling because . . .
Trump has refused to protect our elections from outside interference. Please thank the Senator for co-sponsoring the PAVE Act, which will fix election vulnerabilities, secure them from hackers, and give voters confidence in the election results. I urge him to do all he can:
to pressure Sen. McConnell to allow this important bill a hearing and a vote.
to convince House colleagues to immediately open an impeachment inquiry.
Thank you."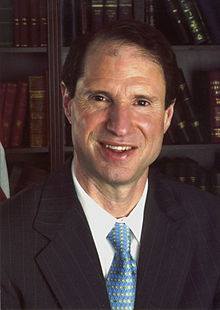 SENATOR RON WYDEN
Portland: (503) 326-7525, DC: (202) 224-5244
Salem: (503) 589-4555, Eugene: (541) 431-0229
Medford: (541) 858-5122, Bend: (541) 330-9142
La Grande: (541) 960-7691
https://www.wyden.senate.gov/contact/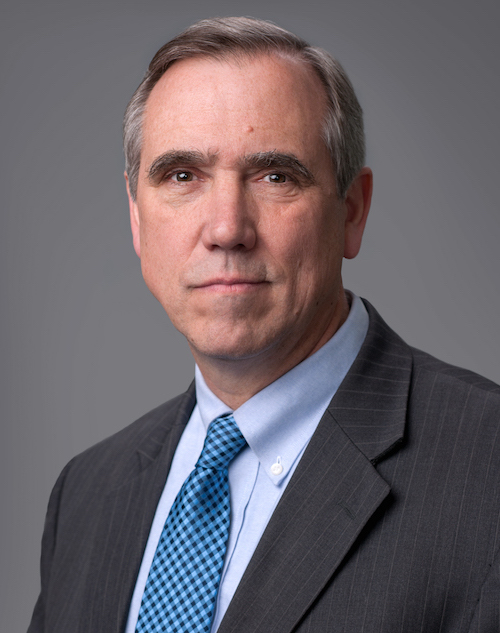 SENATOR JEFF MERKLEY
Portland: (503) 326-3386, DC: (202) 224-3753
Salem: (503) 362-8102, Eugene: (541) 465-6750
Medford: (541) 608-9102, Bend: (541) 318-1298
Pendleton: (541) 278-1129
https://www.merkley.senate.gov/contact/
---
https://ord2indivisible.org/wp-content/uploads/2019/05/Election-Security-e1557150589686.jpg
93
244
CTA Team
https://ord2indivisible.org/wp-content/uploads/2017/06/ord2Logo-300x105.png
CTA Team
2019-06-06 06:49:14
2019-06-06 06:49:14
CALL TO ACTION #694: To Secure Our Elections Congress Must Pass the PAVE Act and Pursue an Impeachment Inquiry (June 6, 2019)