CALL TO ACTION #693: Stop the Mexico Tariffs and Hold DHS to Account. Congress Do Your Job! (June 5, 2019)
Announcing our 2020 fundraising campaign!
As we approach what will be the most important election of our lifetimes, ORD2 Indivisible wants to be in a secure financial position to help engage as many voters in our district in the election process as possible. To accomplish this goal we are conducting the ORD2 Indivisible 2020 fundraising campaign.
The next 20 people who donate $20 (or more) will receive a prize!
Please make an online donation by clicking on the 2020 image below: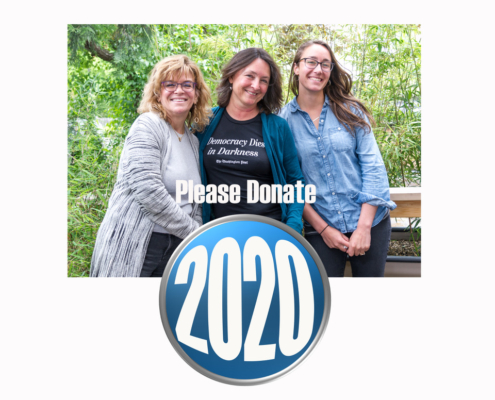 To make a donation by check, please make the check payable to ORD2 Indivisible and mail to:
ORD2 Indivisible
P.O. Box 1242, Phoenix, OR 97535
---
STOP THE MEXICO TARIFFS AND HOLD DHS TO ACCOUNT. CONGRESS DO YOUR JOB.
---
Last week Trump announced 5% tariffs starting June 10, escalating to 25% by Oct. 1 if Mexico does not stop the flow of migrants. This on the day Mexico reluctantly signed a revised NAFTA to avoid tariffs. 
Trump claimed authority under the International Emergency Economic Powers Act of 1977, which allows Presidents to sanction enemies making "unusual and extraordinary threats."
Mexico is not our enemy and is not threatening us.
Congress must overturn Trump's misinterpretation. If not, Trump and future Presidents can impose tariffs on any country at will. Trump also gave himself sole discretion to lift the tariffs—another bad precedent.   
No government will sign trade agreements with an America run by an economic despot. 
Trump exacerbated a border problem by slowing down processing and packing people into dangerously overcrowded facilities.   
The DHS Inspector General found 900 people packed like sardines in one facility meant for 125. Some have to stand on toilets for air. Conditions are squalid. Agents throw refugees' belongings in the trash at intake. 
Congress must stop Trump.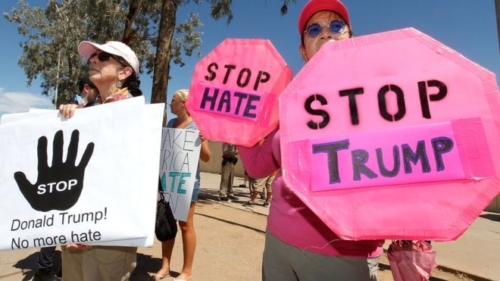 Overturn the tariffs against Mexico.
Force ICE 
to 
stop choking off processing with its "queue management
"
 policy 
and

expose its inhuman
ity.
---
**ACTION ONE:

CALL OUR SENATORS

**
SAMPLE SCRIPT FOR SENATORS WYDEN AND MERKLEY:
"My name is [–] and I'm a constituent from [town/city], Oregon [zip code]. I am calling because . . .
I oppose Trump's tariffs on Mexico. Congress must not allow Trump to consider Mexico an enemy under the International Emergency Economic Act, and then impose tariffs as if migrant families were "an extraordinary threat" caused by Mexico. Congress also must use its oversight powers to bring the DHS to account following the Inspector General's report on inhumane practices at the border.
Thank you."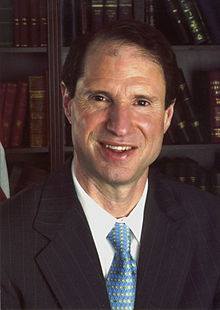 SENATOR RON WYDEN
Portland: (503) 326-7525, DC: (202) 224-5244
Salem: (503) 589-4555, Eugene: (541) 431-0229
Medford: (541) 858-5122, Bend: (541) 330-9142
La Grande: (541) 960-7691
https://www.wyden.senate.gov/contact/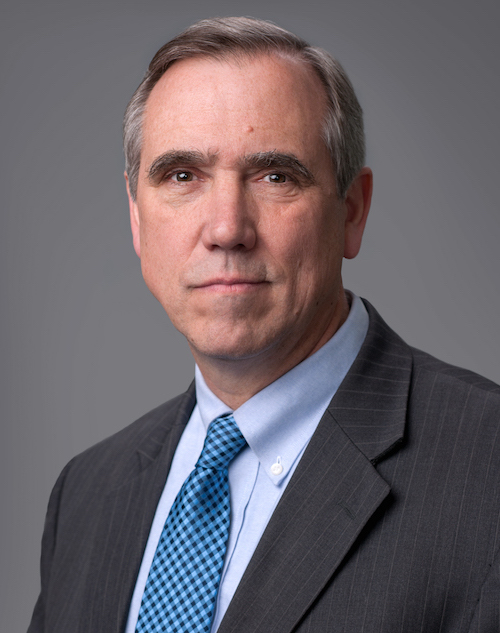 SENATOR JEFF MERKLEY
Portland: (503) 326-3386, DC: (202) 224-3753
Salem: (503) 362-8102, Eugene: (541) 465-6750
Medford: (541) 608-9102, Bend: (541) 318-1298
Pendleton: (541) 278-1129
https://www.merkley.senate.gov/contact/
---
https://ord2indivisible.org/wp-content/uploads/2019/01/Do-Your-Job-e1548176671260.jpg
400
600
CTA Team
https://ord2indivisible.org/wp-content/uploads/2017/06/ord2Logo-300x105.png
CTA Team
2019-06-05 06:35:50
2019-06-05 06:36:24
CALL TO ACTION #693: Stop the Mexico Tariffs and Hold DHS to Account. Congress Do Your Job! (June 5, 2019)