Call to Action: January 25, 2019
---
KEEP CALLING CONGRESS TO REOPEN THE GOVERNMENT
Today is day 35 of the shutdown. Yesterday, the Senate failed to get 60 votes for either the Trump-McConnell anti-immigrant bill or the Democrats' clean bill reopening the government. The clean funding bill got more votes with six Republicans breaking ranks.
Our calls are working. We must keep them going.
Calling is participating in democracy—MoCs need to know our personal stories/thoughts to do their jobs 
We must counterbalance and outnumber pro-Trump nativist calls.  Yesterday, Senator Merkley tweeted about how important this is. 
MoCs constantly told to reopen the government are more likely to be bold and push harder 
Unwavering Dems track call ratios to see if they are winning public opinion, and quote the numbers of calls coming in to convince other colleagues 
GOP Senators, who'll never publicly oppose Trump, track calls because they are very worried they will be blamed for the shutdown and use the number of calls to decide tactics  
We've already got 6 GOP breaking ranks, but we need as many as possible demanding McConnell to reopen the government 
We must keep calling—today, tomorrow, until our government reopens—to demand an end to the shutdown, to stop the wall, to end the suffering, to defend democracy.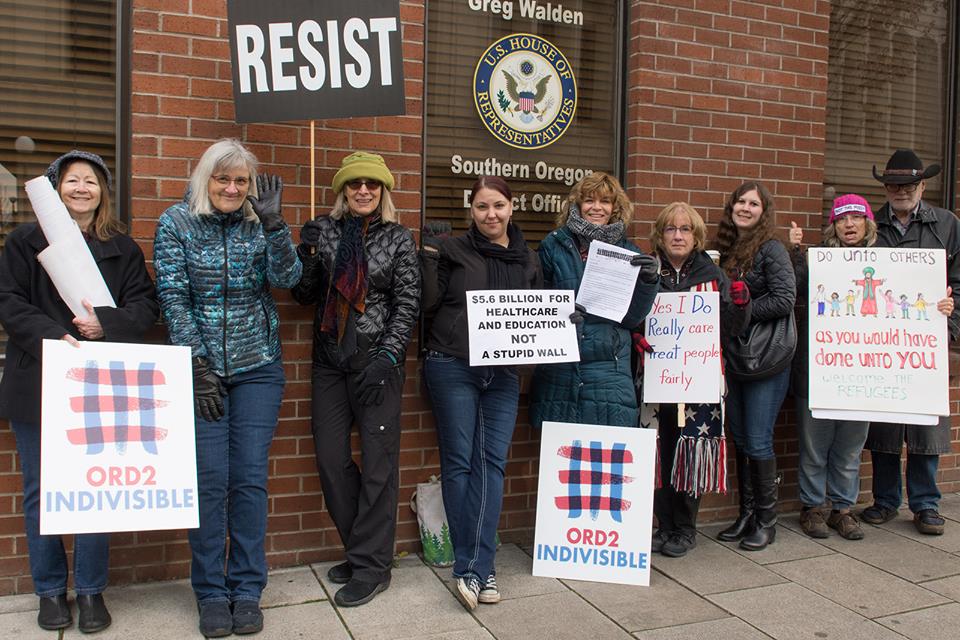 ---
ACTION ONE: CALL OUR SENATORS
"My name is [–] and I'm a constituent from [town/city], Oregon [zip code]. I am calling to demand that Sen. [–] 1) support a continuing resolution to reopen the government with no money for the wall 2) get as many of your GOP colleagues as you can to support the continuing resolution and 3) oppose any deal that provides money for Trump's racist wall. Thank you."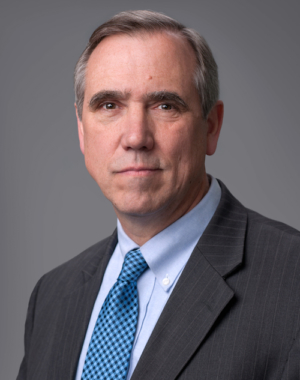 Portland: (503) 326-3386, DC: (202) 224-3753
Salem: (503) 362-8102, Eugene: (541) 465-6750
Medford: (541) 608-9102, Bend: (541) 318-1298
Pendleton: (541) 278-1129
https://www.merkley.senate.gov/contact/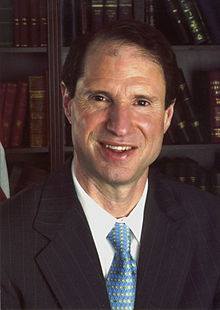 Portland: (503) 326-7525, DC: (202) 224-5244
Salem: (503) 589-4555, Eugene: (541) 431-0229
Medford: (541) 858-5122, Bend: (541) 330-9142
La Grande: (541) 960-7691
https://www.wyden.senate.gov/contact/
---
ACTION TWO: CALL COMPLICIT GREG WALDEN
"My name is [–] and I'm a constituent from [town/city], Oregon [zip code]. I am calling because I am deeply concerned that Trump thinks temper tantrums and hostage-taking will get him funding for his wall. Please ask Greg Walden to continue passing legislation aimed at reopening the government, with no wall funding. Thank you."
DC: (202) 225-6730, Medford: (541) 776-4646
Bend: (541) 389-4408, La Grande (541) 624-2400
https://walden.house.gov/contact-greg/email
---
ACTION THREE: COMMIT TO CALLING DAILY UNTIL SHUTDOWN ENDS
Calling works and it is CRITICAL to call now and end the shutdown with NO money for the wall. Please commit to calling every day and to getting 5 to 10 of your friends and family to do the same.
---
ACTION FOUR: BE AN ACTIVIST
Visit the ORD2 Indivisible Event Calendar on a regular basis to keep updated on our local activities.
Teach & Greet: Building Our Bench – Location TBA
February 17 @ 1:00 pm – 3:00 pm
https://ord2indivisible.org/event/teach-greet-building-our-bench-location-tba/
---
SOURCES:
The 1 big lesson for Donald Trump in the Senate's shutdown votes
Trump just lost a lot of leverage in the shutdown
Air traffic controllers' union issues dire safety warning over shutdown
Shutdown showdown: Senate votes down two bills to end shutdown after Trump agrees to postpone State of the Union
Both Democrats' and the White House's proposals to reopen the government fail in the Senate
There is only one way to break Trump's pathology. Pelosi has found it
Trump's Phony Compromise Has Now Been Unmasked as a Total Sham
https://ord2indivisible.org/wp-content/uploads/2019/01/Healthcare-Not-Stupid-Wall-e1548427369479.jpg
399
600
CTA Team
https://ord2indivisible.org/wp-content/uploads/2017/06/ord2Logo-300x105.png
CTA Team
2019-01-25 06:52:29
2019-01-25 06:52:38
Call to Action: January 25, 2019