---
***NATIONAL CALL TO ACTION***
---
Demand Inclusive Democracy!
---
We rescued democracy for the time being. We chose empathy over cruelty, truth over conspiracy, and the vote over tyranny. Now, Democrats are writing and passing bills to rebuild democracy and protect it from another would-be dictator. 
The most robust bill is the For the People Act (S.1), which has already passed the House and is awaiting action in the Senate. I would establish a range of safeguards including disclosing the president's finances, and a code of ethics for the Executive Branch to ensure officials are working on the public's behalf.
Two Republican sanctioned barriers are blocking the way to strengthening our democracy:
The Filibuster and Voter Suppression!
The Filibuster: Senate Republicans weaponized the filibuster, which requires a minority of just 41 senators, to block legislation. Using the filibuster, a "Jim Crow relic," to prevent strengthening democracy is an abomination.
Voter Suppression: Unable to win a majority of votes by the value of their ideas, Republicans are now working to deny the vote to people of color. Over 250 voter suppression bills have been introduced in 43 states.
Breakdown the GOP's Barriers to Democracy!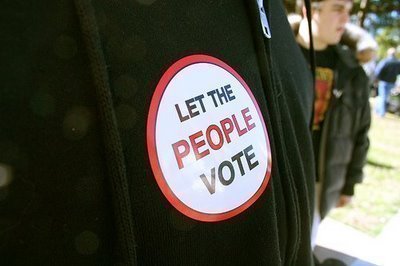 Call Your Members of Congress!
Pass
For the People

and

John Lewis Voting Rights Advancement Acts!
---
**ACTION ONE:

CALL OUR U.S. SENATORS

**

SAMPLE SCRIPT FOR SENATORS MERKLEY AND WYDEN:

"My name is [–] and I'm a constituent from [city], Oregon [zip code]. 

Thank you for sponsoring S.1 and leading the fight against the filibuster. As you fight for these measures and others like it, please let people know this is a fight for a more ethical, more durable and more inclusive democracy.

Thank you."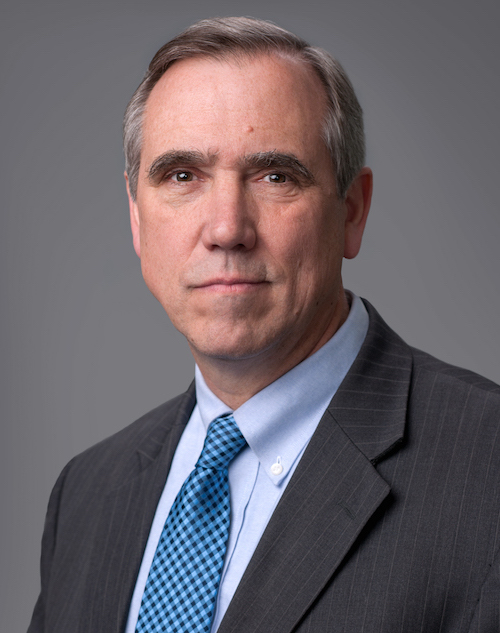 SENATOR JEFF MERKLEY
Portland: (503) 326-3386, DC: (202) 224-3753
Salem: (503) 362-8102, Eugene: (541) 465-6750
Medford: (541) 608-9102, Bend: (541) 318-1298
Pendleton: (541) 278-1129
https://www.merkley.senate.gov/contact/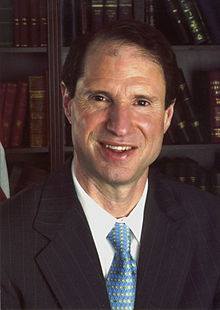 SENATOR RON WYDEN
Portland: (503) 326-7525, DC: (202) 224-5244
Salem: (503) 589-4555, Eugene: (541) 431-0229
Medford: (541) 858-5122, Bend: (541) 330-9142
La Grande: (541) 960-7691
https://www.wyden.senate.gov/contact/
---
**ACTION TWO:

CALL EXTREMIST CLIFF BENTZ**
SAMPLE SCRIPT FOR BENTZ:
"My name is [–] and I'm a constituent from [city], Oregon [zip code]. 
I was appalled to see Cliff Bentz stand against democracy and the well-being of his constituents with his NO vote on the For the People Act. Everyone must have the right to a government that works for all the people.
Cliff needs to make a decision: Honor his oath and protect our democratic institutions, or continue with his cynical protection of white America by putting his party before our country. 
Cliff Bentz WILL BE held accountable.
Thank you."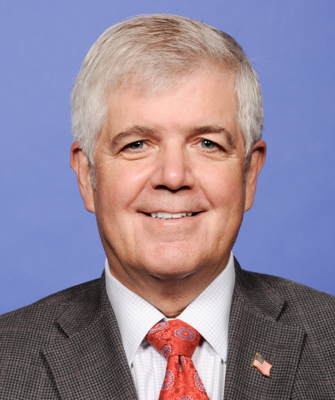 ORD2 Extremist Cliff Bentz
Medford: 541-776-4646
DC : 202-225-6730
Twitter: @cliffbentz
Email: Apparently, Bentz refuses direct emails.
---
**ACTION THREE:

BE AN ACTIVIST

**
https://ord2indivisible.org/wp-content/uploads/2021/03/dont-mess-with-our-vote.jpeg
300
300
CTA Team
https://ord2indivisible.org/wp-content/uploads/2017/06/ord2Logo-300x105.png
CTA Team
2021-03-16 11:03:51
2021-03-16 11:03:51
National Call to Action: Demand Inclusive Democracy! (CTA# 1073 March 16, 2021)