CALL TO ACTION #1036: Vote BLUE to Fight COVID-19 (October 26, 2020)
---


Eight

 
Days
Until We Are DONE Voting!
---
We Voted. How About You?
TOO LATE TO MAIL your ballot. Please take it to a ballot box!
November 3: Ballots must be in a

ballot box

or with the county clerk by 8 pm!
---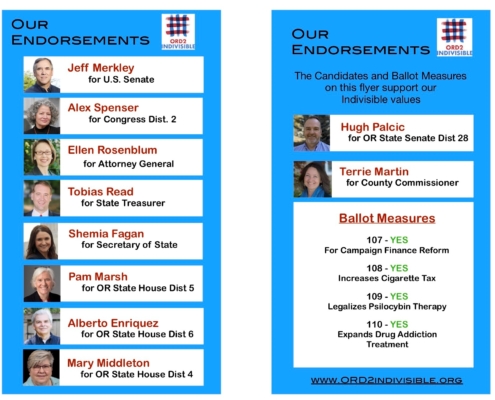 ---
---
***Today's Call To Action***
Vote

BLUE

to Fight COVID-19
A new C-19 wave is sweeping unchecked across America. Updated estimates warn that deaths will soar to a half million people in the coming months. Adding to the calamity, the Administration announced yesterday it can't or won't control the outbreak. Meanwhile, the Senate is confirming a Supreme Court justice who will likely join other conservatives on the court to strike down Obamacare.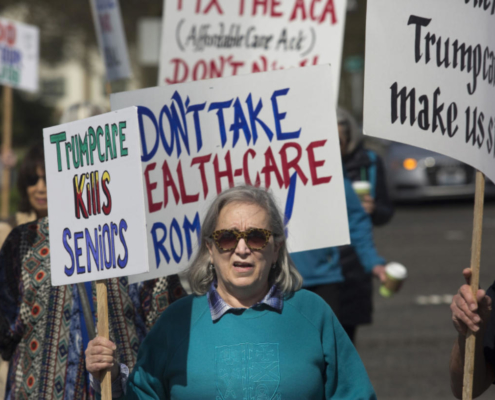 Amid the wreckage, millions of survivors hoping to rebuild their lives face another disaster — a devastated economy. As economists and the Fed have argued, supporting the economy now is vital to help struggling families and businesses. Once the virus is contained, the economy's strength will determine the speed of America's overall recovery from Trump's reign of terror. 
To help, the House passed a $2.2 trillion relief package in May, the HEROES Act, to support those facing financial ruin as well as a health crisis. Some of the provisions:
$200 billion in hazard pay for essential workers;
A $1200 stimulus check;
An additional $600 in weekly unemployment benefits;
$100 billion in rental and food assistance;
Support for cash-strapped state and local governments.
You know what happened next . . .
Keep Fighting!
COVID Relief NOW!
Stop SCOTUS Confirmation!
Get Out the
BLUE

Vote!
---
**ACTION ONE:

CALL OUR U.S. SENATORS

**

SAMPLE SCRIPT FOR SENATORS MERKLEY and WYDEN:

"My name is [–] and I'm a constituent from [city], Oregon [zip code]. 

I am working to elect a Democratic Congress and President who will NOT give up the fight against C-19. Trump has deserted us, but we can still save tens, possibly hundreds of thousands of people with existing tools, especially masks. Please ask the Senator to:
Keep pushing for COVID relief,
Protect the sanctity of our election and the peaceful transfer of power,
Do everything in his power to prevent Barrett's confirmation.
Thank you."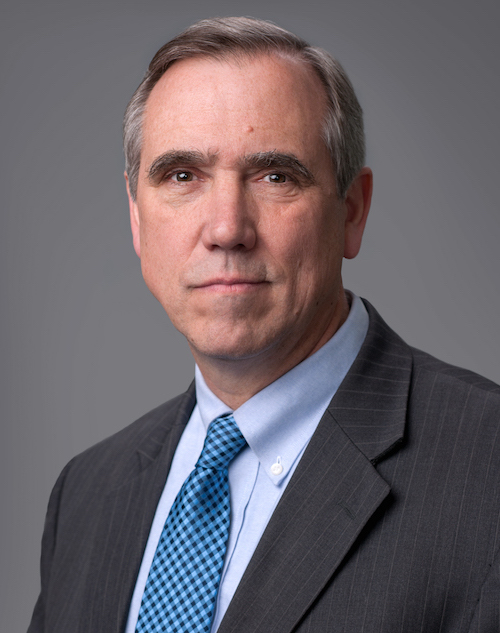 SENATOR JEFF MERKLEY
Portland: (503) 326-3386, DC: (202) 224-3753
Salem: (503) 362-8102, Eugene: (541) 465-6750
Medford: (541) 608-9102, Bend: (541) 318-1298
Pendleton: (541) 278-1129
https://www.merkley.senate.gov/contact/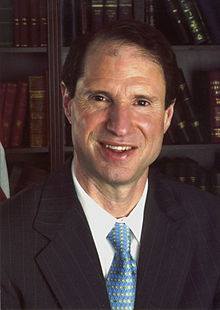 SENATOR RON WYDEN
Portland: (503) 326-7525, DC: (202) 224-5244
Salem: (503) 589-4555, Eugene: (541) 431-0229
Medford: (541) 858-5122, Bend: (541) 330-9142
La Grande: (541) 960-7691
https://www.wyden.senate.gov/contact/
---
**ACTION TWO:

CALL COMPLICIT GREG WALDEN**
SAMPLE SCRIPT FOR WALDEN:
"My name is [–] and I'm a constituent from [town/city], Oregon [zip code]. 
Elections have consequences; voters have the right to expect their government to enact the policies of the party winning an election already in progress. Unless Greg Walden does the following, he will long be remembered as the Oregon Congressman who chose to aid and abet Trump's reign of terror:
Commit to protecting the sanctity of our elections and the peaceful transfer of power
Recognize the right of the American people, through their votes, to choose Justice Ginsburg's replacement, by urging GOP Senate colleagues to vote against Trump's nominee
Greg sold us out on healthcare, the tax scam, big pharma, the internet and so much more. The least he can do at this point is stand up to the most corrupt and inept president in modern history. Silence is consent. Silence is complicity. 
Thank you."
---
**ACTION THREE:

BE AN ACTIVIST

**
October 26, 12:30 p.m. – 1:00 p.m.
Ongoing every Monday, Wednesday and Friday
#MyORHealth  Support is available for Oregon's "helpers"
Lines for Life has created a Virtual Wellness Room to offer support to helpers, mental health professionals, first responders, social workers and anyone considered an essential worker during the COVID-19 pandemic in Oregon. Each check-in call will have a facilitator to guide the conversation.
"We at Lines for Life want to thank you for all the work you do to keep our communities safe," the organization said. "We are offering a place for helpers to exchange stories of hope and areas of need. We especially want to hear what things are coming up for you personally and explore how we can cheer one another on to continue the good work you are already doing. We ultimately want to create space to breathe out stress and breathe in hope."
The meetings are held using Zoom conference calls from 12:30 p.m. to 1 p.m. every Monday, Wednesday and Friday at this link: https://zoom.us/j/4848426773. Please share this invite with anyone in your network of Oregon helpers.

Ongoing Action: Letters &
Postcards to Voters:
https://ord2indivisible.org/wp-content/uploads/2020/10/another-vote-blue.jpeg
300
300
CTA Team
https://ord2indivisible.org/wp-content/uploads/2017/06/ord2Logo-300x105.png
CTA Team
2020-10-26 05:23:19
2020-10-26 05:23:19
CALL TO ACTION #1036: Vote BLUE to Fight COVID-19 (October 26, 2020)