CALL TO ACTION #944: Racism is Systemic in America! Pass the Justice in Policing and HEROES Acts (June 16, 2020)
---


140
Days
Until the November 3rd Election
---
***Today's Call To Action***
RACISM IS SYSTEMIC IN AMERICA
PASS JUSTICE IN POLICING

AND

HEROES ACTS
---
Centuries of anti-black racism and white supremacy in America are crystallizing for everyone to see in the form of police brutality during the Black Live Matter protests. To use an analogy, it's clear that racism is not a bug in the system, it's a feature. It's systemic, pervasive throughout American culture stretching back 400 years. Congress must play its part in re-programming America by passing the Justice in Policing Act of 2020 and the HEROES Act. 
The Justice in Policing Act will, among other things:
Ban chokeholds and no-knock warrants.
End qualified immunity for police officers and the transfer of military grade equipment to civilian law enforcement.
Define lynching as a federal hate crime.
Voices are rising to defund traditional American policing models and to build new approaches to ensuring public safety. We agree: violent, lawless, immoral, predatory, hate-filled styles of law enforcement must go. This bill would give the federal government the necessary tools to work for change.
Congress also must provide sustained help to workers facing economic ruin and illness from COVID-19. Again, Black people are over-represented in this double-whammy group:
Black COVID-19 patients are dying at rates three times higher than whites; six times higher in Wisconsin and seven times higher in Kansas.
Unemployment increased to nearly 17% for blacks, but it dropped to 12% for whites.
Expanded unemployment benefits end July 31. Republicans seem comfortable with cutting workers loose. That means Democrats must fight for the extended unemployment and health protections in the HEROES Act.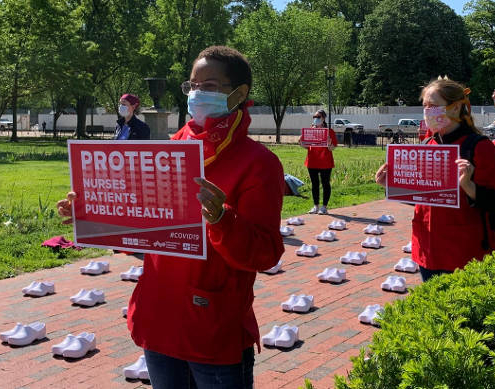 Extend Unemployment Benefits!
Pass the

Justice in Policing Act!
Pass the

HEROS

Act!
---
**ACTION ONE:

CALL OUR U.S. SENATORS

**

SAMPLE SCRIPT FOR SENATORS MERKLEY and WYDEN:

"My name is [–] and I'm a constituent from [city], Oregon [zip code]. 

I am calling to support the passage of the Justice in Policing Act and the HEROES Act. We need both bills to repair the damage done to our society. I support an end to violent, lawless policing and a radical restructuring of police forces. We need the expanded unemployment insurance and health care in the HEROES Act to protect workers from economic ruin and illness, especially Black Americans whose livelihoods and health are most often affected.

Also, please remind him to call for both Barr and Trump to resign. Publicly. Loudly. Every Day. 

Thank you."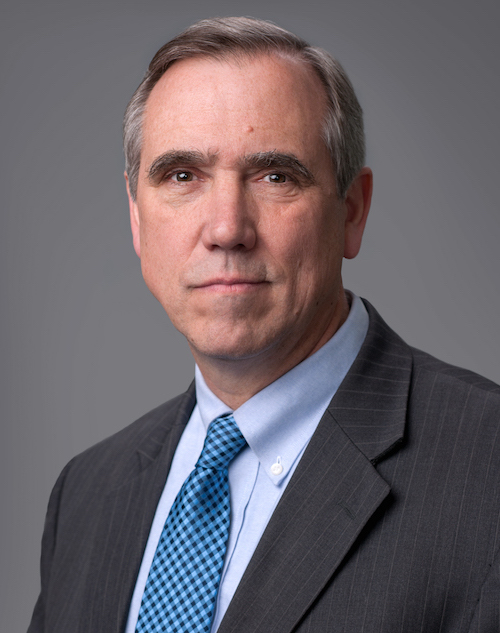 SENATOR JEFF MERKLEY
Portland: (503) 326-3386, DC: (202) 224-3753
Salem: (503) 362-8102, Eugene: (541) 465-6750
Medford: (541) 608-9102, Bend: (541) 318-1298
Pendleton: (541) 278-1129
https://www.merkley.senate.gov/contact/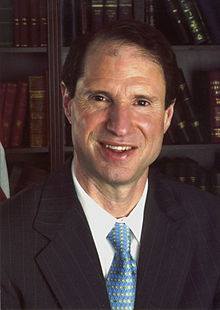 SENATOR RON WYDEN
Portland: (503) 326-7525, DC: (202) 224-5244
Salem: (503) 589-4555, Eugene: (541) 431-0229
Medford: (541) 858-5122, Bend: (541) 330-9142
La Grande: (541) 960-7691
https://www.wyden.senate.gov/contact/
---
**ACTION TWO:

CALL COMPLICIT GREG WALDEN**
SAMPLE SCRIPT FOR WALDEN:
"My name is [–] and I'm a constituent from [town/city], Oregon [zip code]. 
I am calling to support the passage of the Justice in Policing Act. All of the provisions of the bill are important policing reforms that only Congress can carry out. But congressional action on ending qualified immunity is especially urgent since the Supreme Court has refused to take up the issue.
This should be another nonpartisan issue; democracy demands policing reform. To remain silent now, as Greg continues to do, is a moral outrage. If that is his decision, I call on him to resign his office effective immediately. 
History is watching; Greg's legacy is at stake. 
Thank you."
---
**ACTION THREE:

BE AN ACTIVIST

**
June 17, 12:30 p.m. – 1:00 p.m.
Ongoing every Monday, Wednesday and Friday
#MyORHealth  Support is available for Oregon's "helpers"
Lines for Life has created a Virtual Wellness Room to offer support to helpers, mental health professionals, first responders, social workers and anyone considered an essential worker during the COVID-19 pandemic in Oregon. Each check-in call will have a facilitator to guide the conversation.
"We at Lines for Life want to thank you for all the work you do to keep our communities safe," the organization said. "We are offering a place for helpers to exchange stories of hope and areas of need. We especially want to hear what things are coming up for you personally and explore how we can cheer one another on to continue the good work you are already doing. We ultimately want to create space to breathe out stress and breathe in hope."
The meetings are held using Zoom conference calls from 12:30 p.m. to 1 p.m. every Monday, Wednesday and Friday at this link: https://zoom.us/j/4848426773. Please share this invite with anyone in your network of Oregon helpers.
Friday Night at the Guerrilla Drive-In – Medford
June 19 @ 8:30 pm – 11:30 pm
https://ord2indivisible.org/event/friday-night-at-the-guerrilla-drive-in-medford/
Ongoing Action: ORD2 Indivisible Virtual Postcard and Letter Writing Parties
Postcards to Voters:

Our postcard team is temporarily suspending the delivery of postcards to your door. However, the good news is that you will find everything you need to continue writing from home (including templates to print your own or purchase pre-printed cards) here: https://postcardstovoters.org

You can sign up through https://postcardstovoters.org/volunteer/
To avoid unnecessary trips to the post office, order stamps directly from the USPS:
https://store.usps.com/store/product/buy-stamps/coral-reefs-postcard-stamp-S_745104
…and voila, you're ready to go! Send an e-mail to with any questions.
Letters to Voters
We encourage our team of volunteers to sign up with Swing Left to start writing letters to voters in 12 swing states.  It is super easy to join. Check out their website, sign up, and let's start writing! https://swingleft.org/
Send an e-mail to if you would like more information about how to get involved.
Virtual Letter-writing Parties
We encourage you to join virtual letter-writing parties hosted by Oregon Indivisible / Swing Left. The parties are held at noon every Saturday and on the last Tuesday of every month. Here are the links for the next two parties:
https://www.mobilize.us/swingleft/event/267146/
**Visit the ORD2 Indivisible Event Calendar on a regular basis to keep updated on local activities. Participate with us as often as you can. We also encourage you to submit events to be added to the ORD2 Indivisible Event Calendar and help us keep current with our event postings. https://ord2indivisible.org/submit-your-event/
---
https://ord2indivisible.org/wp-content/uploads/2020/06/Angela-Davis.png
753
728
CTA Team
https://ord2indivisible.org/wp-content/uploads/2017/06/ord2Logo-300x105.png
CTA Team
2020-06-16 07:07:55
2020-06-16 07:07:55
CALL TO ACTION #944: Racism is Systemic in America! Pass the Justice in Policing and HEROES Acts (June 16, 2020)